Salt Lake Drops Series Finale to Tacoma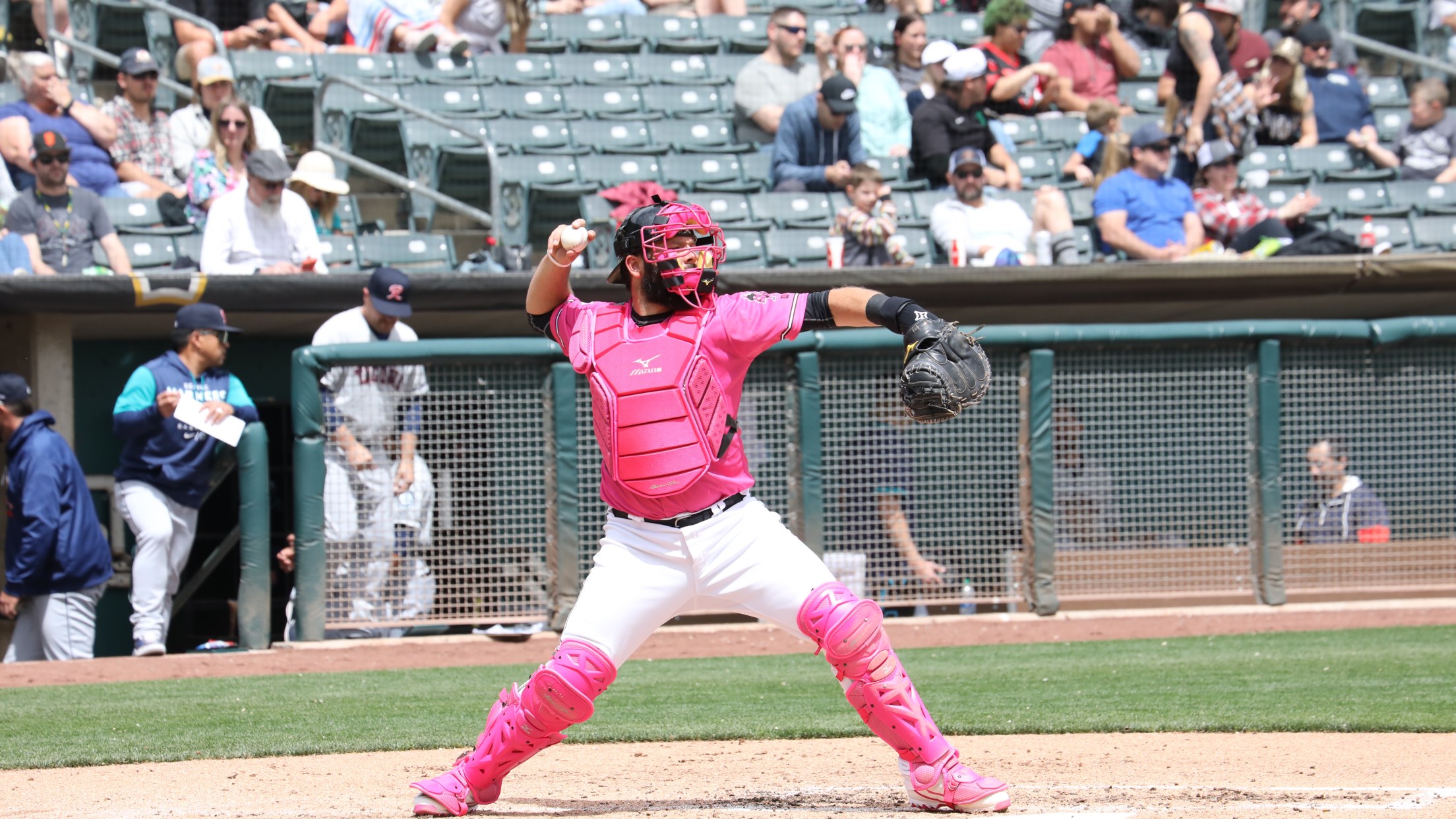 After having secured the series victory last night, the Salt Lake Bees dropped the series finale against the Tacoma Rainiers Sunday afternoon 14-10. The Bees won four of six to win the series and won six of nine on the homestand. Salt Lake is now 16-14 in 2022 and have
After having secured the series victory last night, the Salt Lake Bees dropped the series finale against the Tacoma Rainiers Sunday afternoon 14-10. The Bees won four of six to win the series and won six of nine on the homestand. Salt Lake is now 16-14 in 2022 and have won seven of their last 10 games.
Jake Palomaki went 2-for-3 with three RBI and hit the first Triple-A home run of his career. Michael Stefanic, Brendon Davis, Austin Romine, Kean Wong, and Dillon Thomas also had two hits each with Davis and Romine hitting home runs. Davis has now hit a home run in each of his last three games and the Bees as a group have hit 10 long balls in their last three games.
"For Mother's Day I got you my first Triple-A Home Run!" - Jake Palomaki to his mom (probably) pic.twitter.com/yTGT91CO7A

— Salt Lake Bees (@SaltLakeBees) May 8, 2022
3 home runs in 3 days for @Brendon_BDavis...but who's counting🤷‍♂️ pic.twitter.com/Fw2tydUHW3

— Salt Lake Bees (@SaltLakeBees) May 8, 2022
Davis Daniel got the start on the mound for the Bees, going six innings and giving up just one earned run and three unearned runs on five hits. Jonathan Aro posted his second scoreless inning in the last two games, pitching in back-to-back games.
Tacoma hit five home runs on their way to a win in Salt Lake City, including a Zach Green three-run shot in the first inning. They hit two more in the seventh-inning, putting up seven runs on six hits. The Rainiers added three more runs in the eighth and held a 14-3 lead heading to the bottom of the eighth inning.
The Bees scored seven runs in the final two innings of play, highlighted by Palomaki's three-run blast in the eighth, but couldn't complete the Mother's Day comeback.
Salt Lake will now head to Las Vegas for a six-game series against the Aviators starting on Tuesday.