Saturday's Game Postponed
Doubleheader Set for Sunday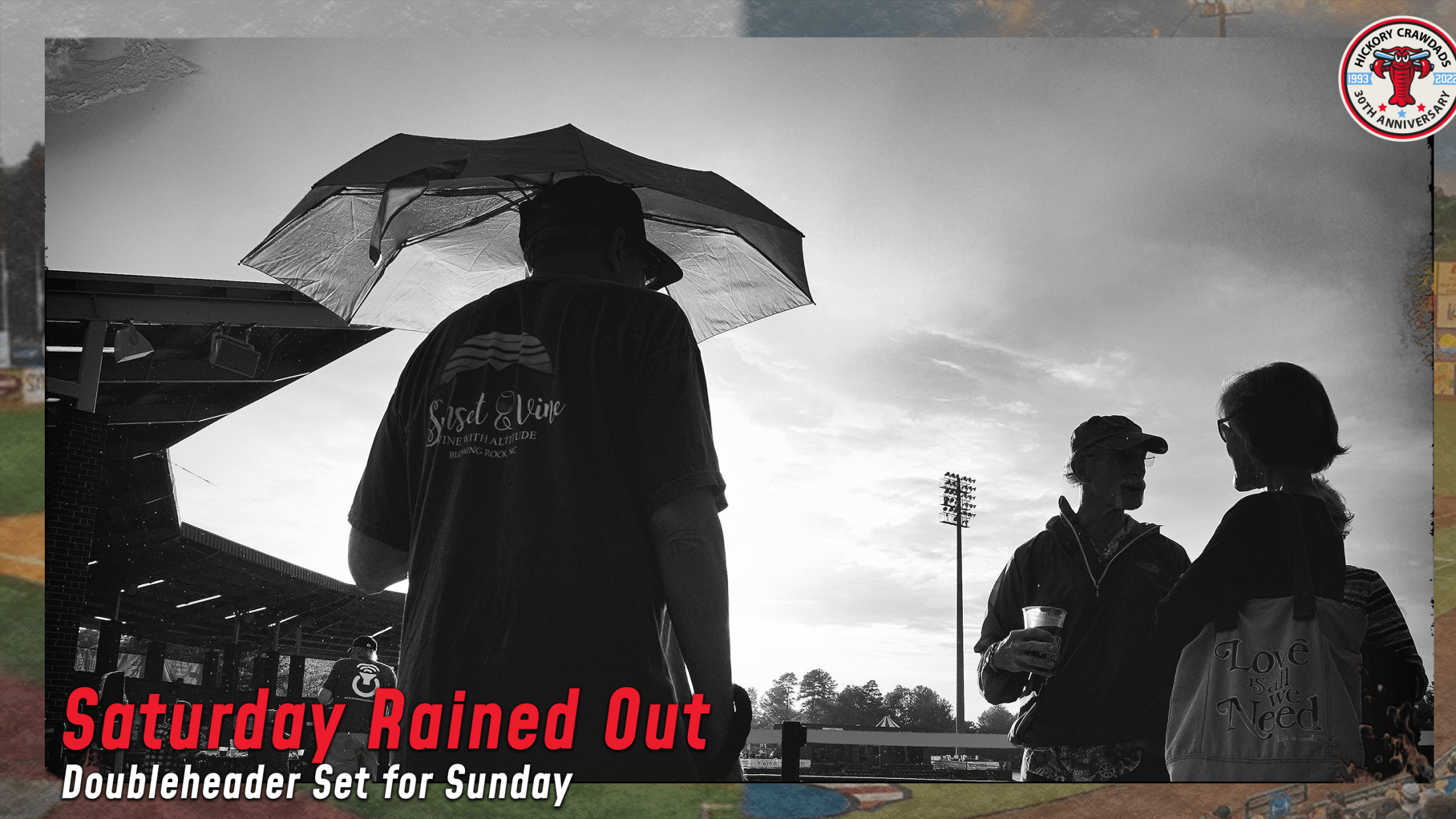 Hickory, NC- Saturday night's game against the Asheville Tourists' has been postponed due to storms in the area. It will be made up in a doubleheader tomorrow. The first game will be at 12pm and the second will start 30 minutes after the conclusion of the first. Both games will
Hickory, NC- Saturday night's game against the Asheville Tourists' has been postponed due to storms in the area. It will be made up in a doubleheader tomorrow.
The first game will be at 12pm and the second will start 30 minutes after the conclusion of the first. Both games will be seven innings.
Tickets for tonight's game can be exchanged for any remaining game this season.
Tonight's ZOOperstars! performance will be rescheduled to a later date this season.