Schmidt Showcases Electric Stuff but Receives No Help
Offense Fast Asleep for the Second Straight Game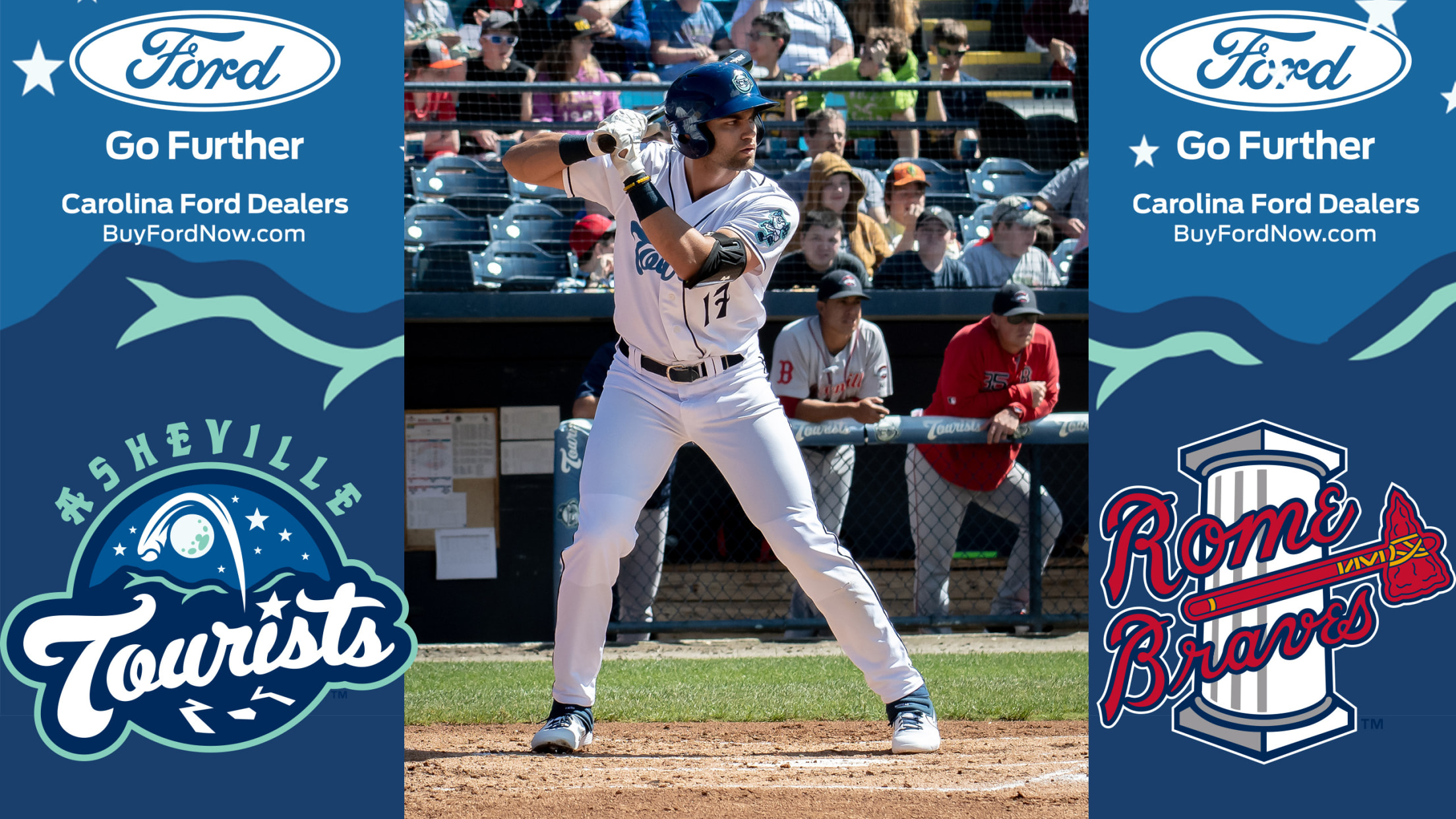 ROME- The Asheville Tourists are in a funk offensively. For the second straight game, baserunners were nearly impossible to come by. The Rome Braves handed the Tourists a 5-1 loss in a near mirror image of last night's contest.The Braves held Asheville to two hits and no runs over the
ROME- The Asheville Tourists are in a funk offensively. For the second straight game, baserunners were nearly impossible to come by. The Rome Braves handed the Tourists a 5-1 loss in a near mirror image of last night's contest.
The Braves held Asheville to two hits and no runs over the first eight innings on Wednesday morning; however, the Tourists did manage a pair of hits in the ninth and plated their lone run on a Willie MacIver single.
Asheville's starting pitcher, Colten Schmidt , was fantastic. The numbers do not give him justice. Schmidt allowed four runs in the sixth inning on five extremely soft hits. Schmidt had five scoreless frames under his belt before the unfortunate sixth frame took place.
The story is Asheville's lack of offense. The Tourists have scored two runs on seven hits in 18 innings this series. The lead-off man has reached base one time to begin an inning. They have had multiple runners on base in only two innings. All against a pair of Rome starters that have struggled against the rest of the South Atlantic league.
The Tourists have one more opportunity this series to find a win. Asheville is back in action at Rome on Thursday night at 7:00pm. The road trip continues with a four-game series in Lexington following Thursday's contest.