Schroeder Spins Season-Long Start in Close 6-5 Win Over Mudcats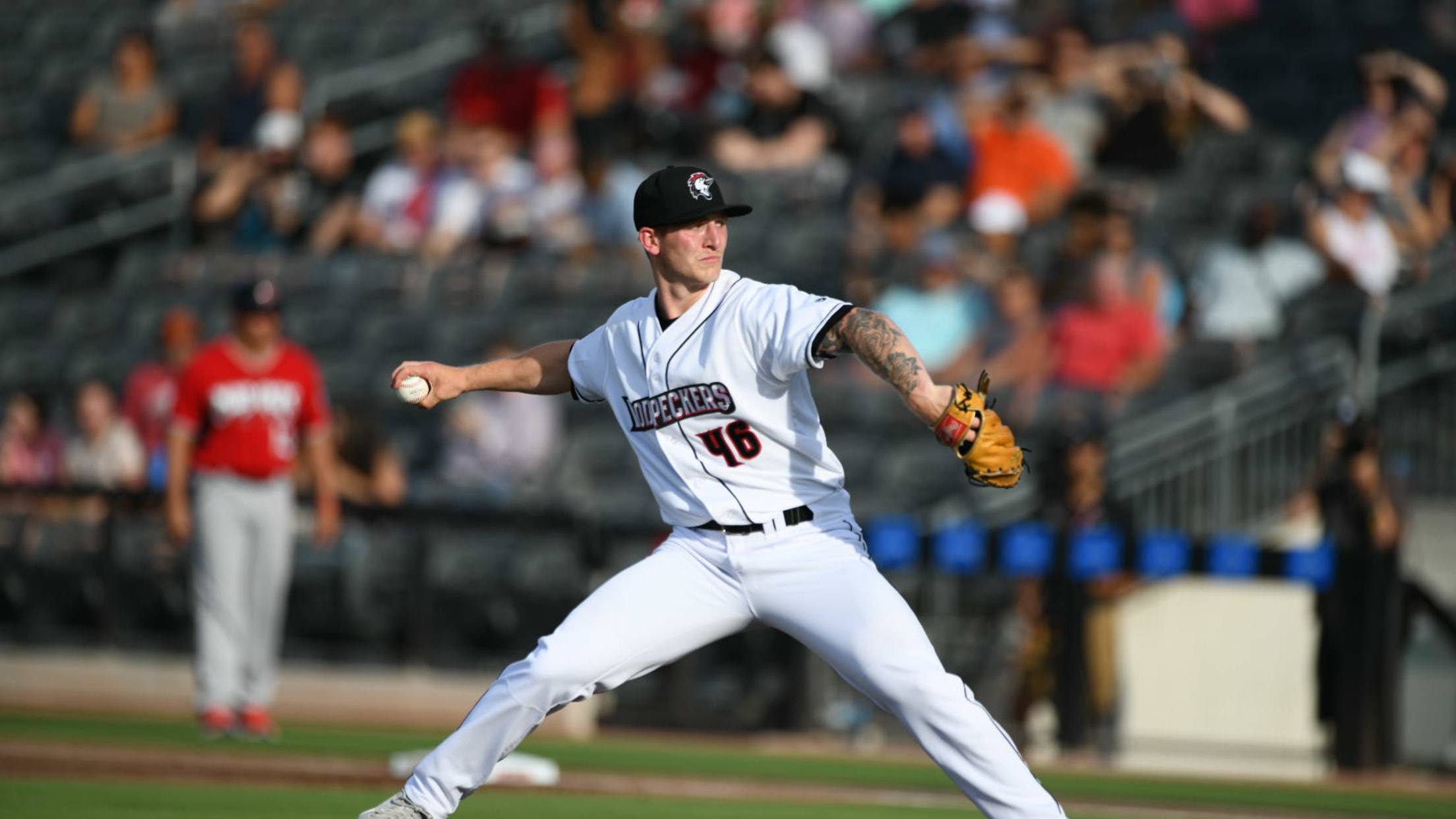 FAYETTEVILLE, NC - The Fayetteville Woodpeckers (21-29) rallied for a pair of three-run innings to defeat the Carolina Mudcats (28-22) on Thursday night at Segra Stadium 6-5. The victory puts the Woodpeckers eight games back of first place in the central division and evens their longest winning streak of the
FAYETTEVILLE, NC - The Fayetteville Woodpeckers (21-29) rallied for a pair of three-run innings to defeat the Carolina Mudcats (28-22) on Thursday night at Segra Stadium 6-5. The victory puts the Woodpeckers eight games back of first place in the central division and evens their longest winning streak of the season at four games.
Trailing 1-0 in the bottom of third, J.C. Correa connected for his first of two doubles, facing Mudcats starter Michele Vassalotti (L, 1-3). After Nerio Rodriguez flied out to center, Justin Dirden tied the game with an RBI single. With two outs in the inning, Luke Berryhill hopped a ball to short and the throw from Freddy Zamora sailed into the dugout to bring Sean Mendoza to the plate. Mendoza took advantage of the error, lofting a soft single to center, and scoring both runners to make it 3-1.
Jason Schroeder (W, 1-0) pitched a season-long 5.1 innings, striking out two and surrendering his lone run on a bases-loaded walk in the third. The 5.1 innings thrown by Schroeder were the most of any Woodpeckers starter this season. Fabricio Reina pitched through the seventh, allowing one run on a bases loaded walk and striking out three.
Leading 3-2 in the seventh Correa, Dirden, and Luke Berryhill each belted RBI doubles against Mudcats reliever Peyton Long to make it 6-2.
Daniel Procopio took to the mound in the eighth, making his Woodpeckers debut. Procopio sat down the side in order and reemerged to pitch the ninth. The Mudcats tagged Procopio with three runs to make it 6-5. Procopio managed to get the final out, securing the victory for the Woodpeckers.
The series continues on Friday night with first pitch scheduled for 6:30 p.m. E.T. Carolina is scheduled to start RHP Abner Uribe and Fayetteville will counter with RHP Diosmerky Tavares.
FULL BOX SCORE: https://www.milb.com/gameday/mudcats-vs-woodpeckers/2021/07/01/649200#game_state=final,game_tab=boxscore,game=649200