SeaWolves Fall in 12 Innings to Richmond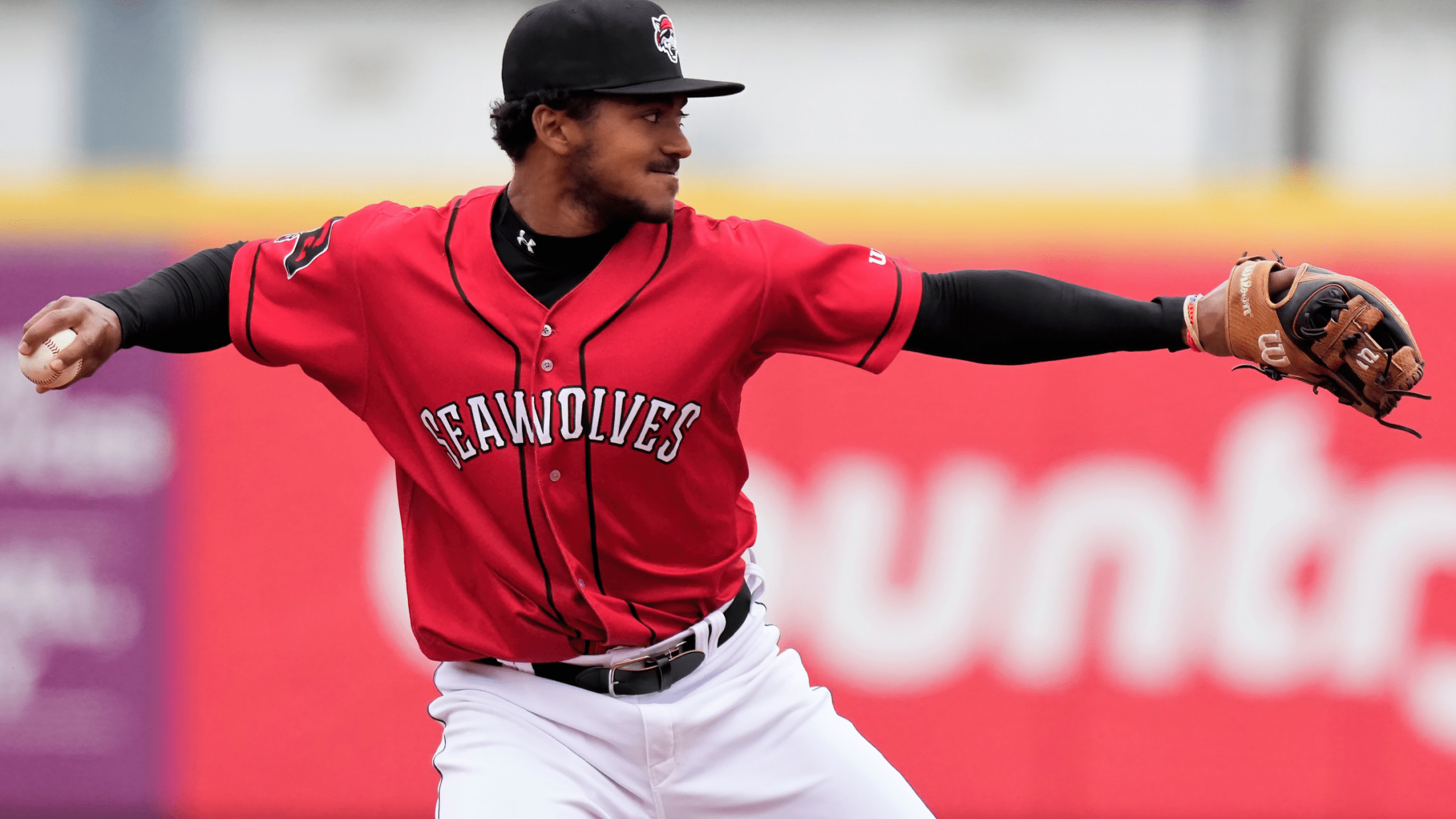 (Mike Godlewski Photography)
The SeaWolves played extra innings for the second straight night but tonight, Erie came out on the short end, falling to the Richmond Flying Squirrels 8-7 in 12. The loss puts Erie back into a first place tie with Bowie (with the tie-breaker) with three games remaining in the regular
The SeaWolves played extra innings for the second straight night but tonight, Erie came out on the short end, falling to the Richmond Flying Squirrels 8-7 in 12. The loss puts Erie back into a first place tie with Bowie (with the tie-breaker) with three games remaining in the regular season.
Erie jumped ahead on the first batter of the game when Dane Myers led off with his 25th home run for a 1-0 lead off of Landon Roup.
A first inning error in the bottom half of the frame allowed the Squirrels to get Tyler Fitzgerald on base and Will Wilson homered off of Reese Olson for a 2-1 lead.
The SeaWolves tied the game in the fifth when Michael De La Cruz doubled to lead off the inning and he scored on a two-out Myers single.
The Squirrels regained the lead in the bottom of the fifth. Brandon Martorano and Riley Mahan started the inning with back-to-back walks. Olson struck out the next two batters before hitting Fitzgerald to load the bases. Diego Rincones singled off of reliever Yaya Chentouf, plating a pair for a 4-2 lead.
Erie quickly tied the game in the sixth against reliever Ofelky Peralta. Parker Meadows led off with a walk, stole second and moved to third on a Gage Workman one-out single. Josh Crouch grounded out, scoring Meadows making it 4-3. Perez then walked a pair of hitters, loading the bases for Danny Serretti. Richmond brought in reliever Chris Wright to face Serretti who drew a walk, scoring Workman.
The SeaWolves regained the lead in the seventh when Quincy Nieporte crushed a solo home run with two outs. It was his 31st home run of the season.
Richmond tied the game in the home half of the seventh off of Billy Lescher. Brett Auerbach led off with a single and scored on a Rincones base hit with two outs.
The game remained tied into the extras. The teams exchanged runs in each of the 10th and 11th innings to send the game into the 12th, tied 7-7.
Erie failed to score in the top of the 12th and the Squirrels walked off on a one-out Jacob Heyward RBI double in the bottom of the 12th.
Richmond reliever Wil Jensen (2-2) earned the win tossing a scoreless 12th.
Tim Holdgrafer (0-1) took the loss for Erie allowing a pair of unearned runs in 1.1-plus innings of work.