SeaWolves Shut Out by Squirrels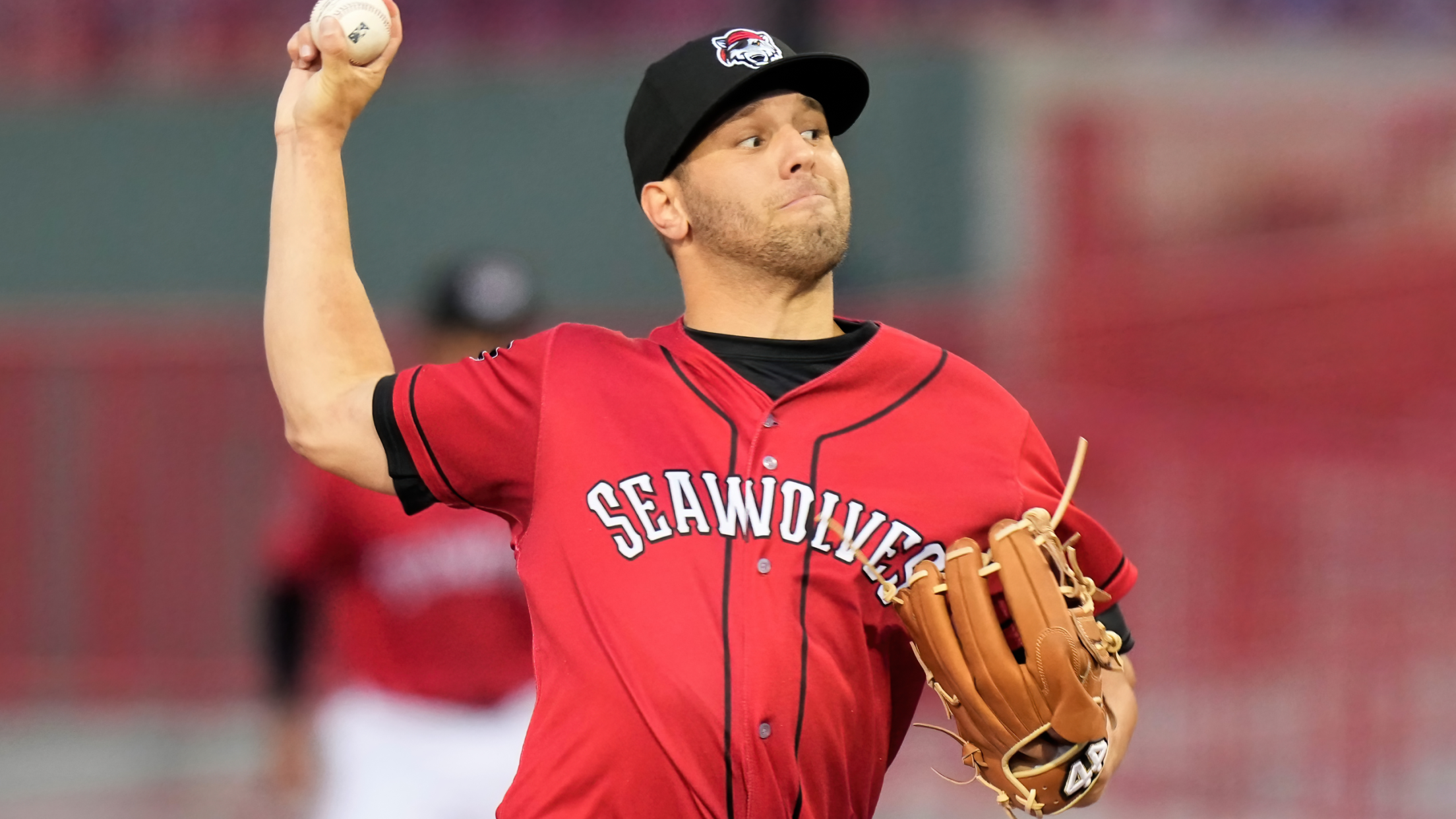 (Mike Godlewski Photography)
The SeaWolves were shut out by the Richmond Flying Squirrels, 6-0 on Wednesday night at The Diamond. The loss drops Erie into a three-way tie for first with the Flying Squirrels and Akron RubberDucks. Dylan Rosa led off the game with a single off of Richmond starter Bryan Brickhouse. He
The SeaWolves were shut out by the Richmond Flying Squirrels, 6-0 on Wednesday night at The Diamond. The loss drops Erie into a three-way tie for first with the Flying Squirrels and Akron RubberDucks.
Dylan Rosa led off the game with a single off of Richmond starter Bryan Brickhouse. He stole second and moved to third on a wild pitch. Rosa was cut down at the plate on a close call that went Richmond's way and it proved to be Erie's best scoring opportunity of the entire game.
Brickhouse would go on to face one over the minimum through six innings and did not allow a runner past first base after the first.
Richmond took the lead in the fourth off of Erie starter Chance Kirby. Will Wilson and Frankie Tostado each singled with one out and Diego Rincones homered to left for a 3-0 lead.
The Squirrels added to their lead in the fifth when Wilson connected on a two-out, two-run home run off of Kirby for a 5-0 advantage.
In the last of the sixth, it was another home run that added to the Squirrels lead when Sean Roby homered with two outs off of reliever Dario Gardea.
The SeaWolves were limited to just five hits in the game, two by Parker Meadows. Erie's only extra-base hit was a seventh inning Dillon Dingler double.
Brickhouse (4-3) earned the win for Richmond hurling six scoreless, allowing three hits with no walks and four strikeouts.
Kirby (5-2) took the loss allowing a season-high five runs on eight hits with no walks and three strikeouts.