Series Finale at Memphis Ends in Tides Win
Norfolk Scores Nine Runs, Knocks 12 Hits in Win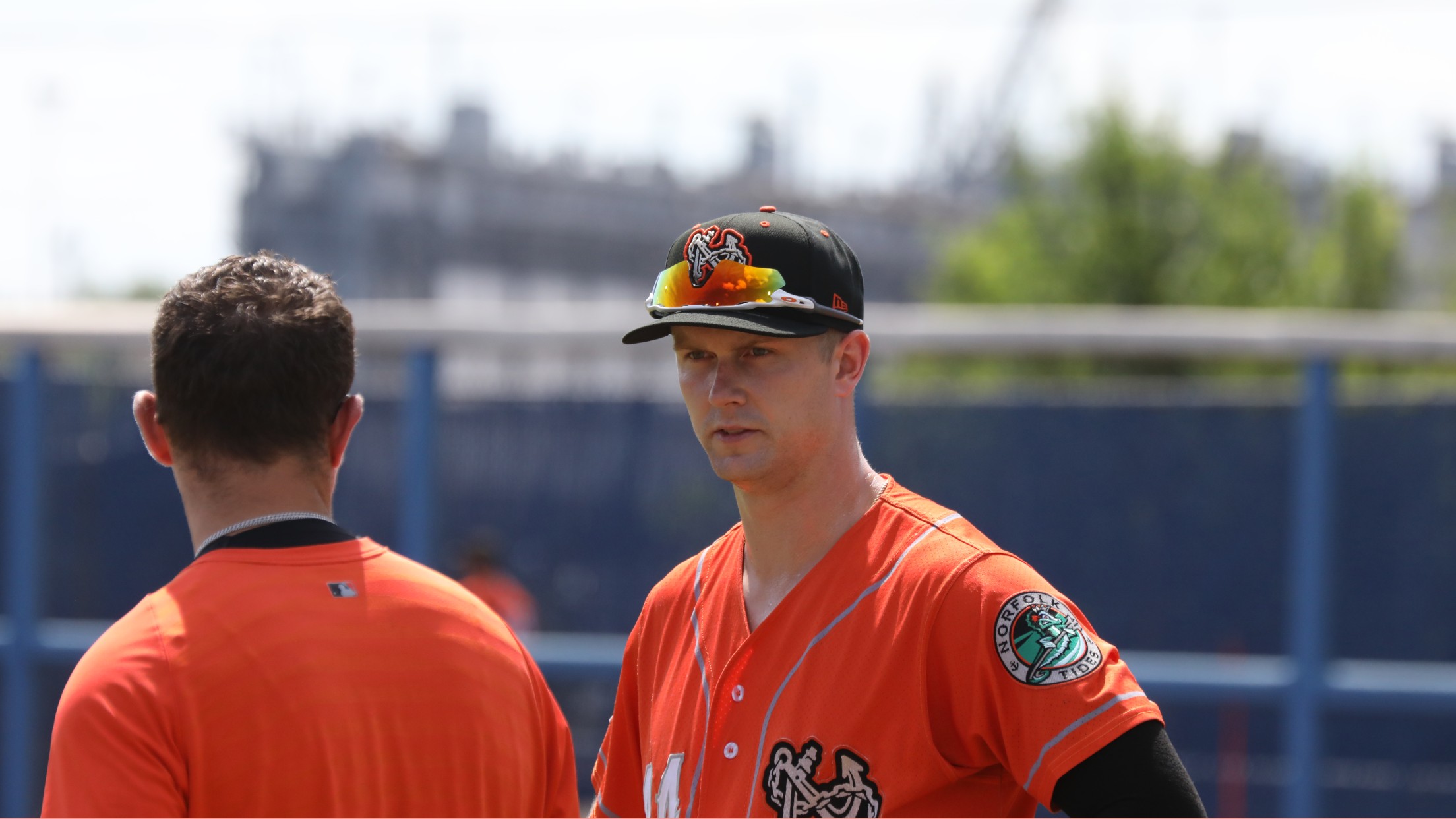 Robert Neustrom (Isaiah Jones)
MEMPHIS, Tn. --- The Norfolk Tides (66-69) defeated the Memphis Redbirds (66-69), 9-2, Sunday at AutoZone Park. That wraps up a 5-2 series win this week and an 8-10 record overall against Memphis this year. The Redbirds were first to get on the board in the bottom of the second
MEMPHIS, Tn. --- The Norfolk Tides (66-69) defeated the Memphis Redbirds (66-69), 9-2, Sunday at AutoZone Park. That wraps up a 5-2 series win this week and an 8-10 record overall against Memphis this year.
The Redbirds were first to get on the board in the bottom of the second inning. Scott Hurst roped an RBI double to give them what would be the only lead for Memphis all game. Norfolk came right back in the top of the third when Robert Neustrom ripped a two-run double down the right field line. Brett Phillips scored from first and had to slide around the catcher to get to the plate.
The Tides got another run in the top of the fifth when Jordan Westburg hit a sacrifice fly. Memphis would respond in the bottom-half of the inning with their final run of the game when Kramer Robertson hit an RBI double to cut the lead to 3-2.
Norfolk would go on to score three runs in the eighth and ninth innings to certify their victory. All three runs in the eighth we unearned. With the bases loaded and two down, Neustrom reached on a error to score the first run. Cadyn Grenier followed with a two-run single to make it 6-2.
In the ninth, Tyler Nevin knocked an RBI single and Phillips hit a sacrifice fly for the first two runs. Neustrom capped his day and the Tides victory with an RBI single, giving the Tides the 9-2 win.
Pitching for the Tides was strong today. Bruce Zimmermann earned his fifth win of the season, spinning a quality start. He allowed two runs on five hits and two walks while striking out three. Ryan Watson, Nick Vespi and Anthony Castro each tossed a scoreless inning of relief, combining for six strikeouts.
The Tides return to Harbor Park Tuesday to host the Charlotte Knights with first pitch at 6:35 p.m. Neither team has announced their probable for the week.
POSTGAME NOTES
NEUS-BOMB: Leading the Tides in offensive production today was Robert Neustrom, who went 2-for-5 with a double and three RBI...in seven game during September, he's batting .286 (8-for-28) with three doubles and six RBI.