Severe Storms Cuts Cutters-Thunders Game Short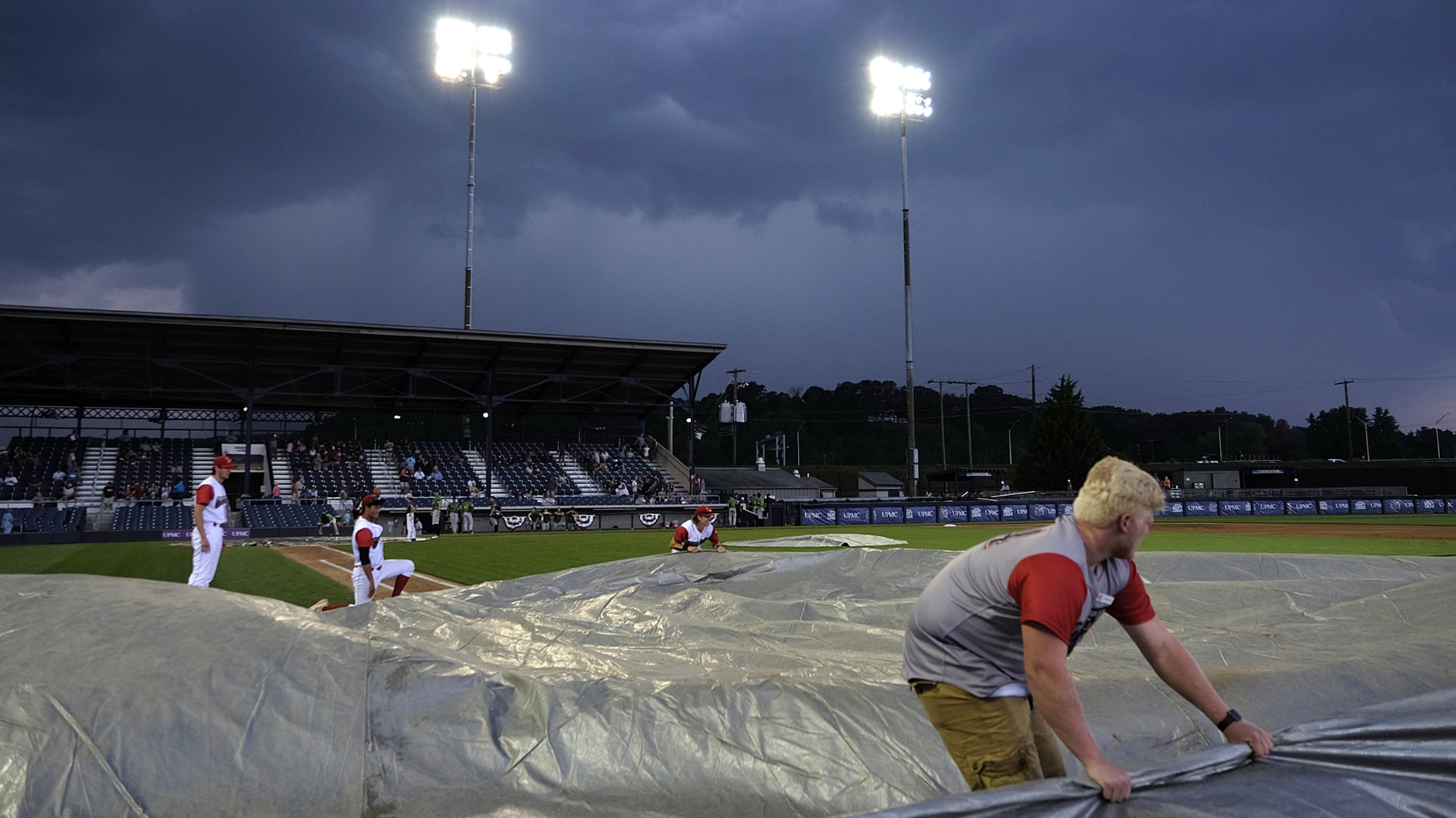 Heavy rains and lightning forced Wednesday night's game between the Crosscutters and Thunder to be canceled in the top of the 3rd inning with Trenton leading 1-0. Jacob Smith got the start and had recorded back-to-back perfect frames before the Thunder scored their first run of the night in the
Heavy rains and lightning forced Wednesday night's game between the Crosscutters and Thunder to be canceled in the top of the 3rd inning with Trenton leading 1-0.
Jacob Smith got the start and had recorded back-to-back perfect frames before the Thunder scored their first run of the night in the top of the 3rd.
Subsequently, the umpires pulled the players off the field due to impending weather, which was the right call as moments later the skies opened up.
Tonight's game is not an official game and stats from the game will not count towards season totals.
Those holding tickets dated July 7th, 2021 can exchange them in person at the Cutters Box Office for tickets to any remaining 2021 home game at an equal or lesser value.
The Cutters and Thunder will wrap up this now two-game series tomorrow at Muncy Bank Ballpark at Historic Bowman Field. First pitch is scheduled for 7:05 p.m. and tickets are still available by visiting the box office, calling the Cutters Hotline at 570-326-3389, or by visiting Crosscutters.com.