Shackelford's near-cycle not enough in series finale with Bluefield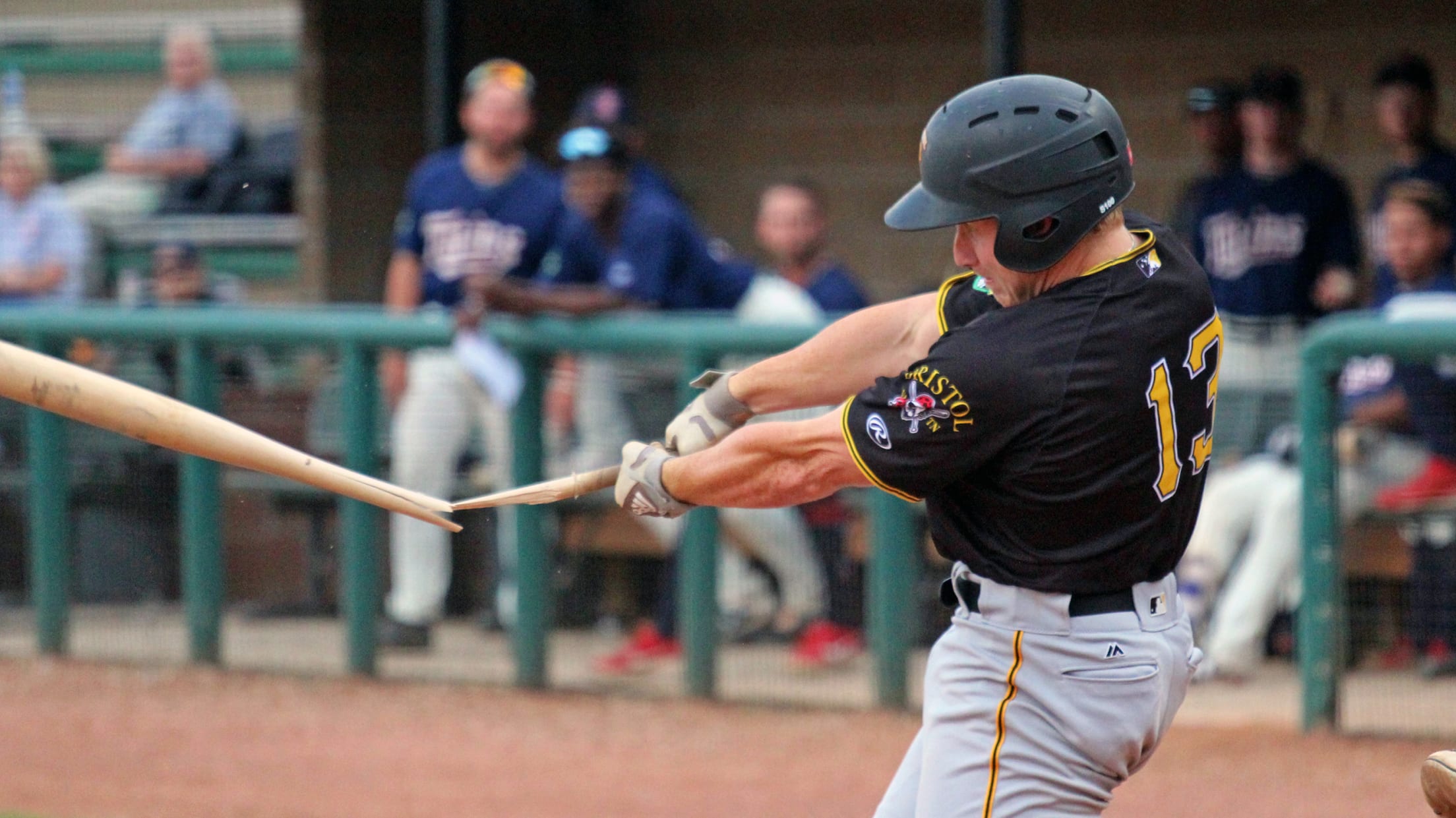 (Michael Grennell/Bristol Pirates)
The Bristol Pirates closed out their home stand with a loss on Tuesday night, as they dropped the series finale with the Bluefield Blue Jays 7-5.Designated hitter Aaron Shackelford hit his seventh home run of the season to put the Pirates up 2-0 in the bottom of the first, but
The Bristol Pirates closed out their home stand with a loss on Tuesday night, as they dropped the series finale with the Bluefield Blue Jays 7-5.
Designated hitter Aaron Shackelford hit his seventh home run of the season to put the Pirates up 2-0 in the bottom of the first, but the Blue Jays tied the game in the third inning on a triple and a sacrifice fly. In the bottom of the fourth inning, catcher Eli Wilson connected for his fourth career home run to put the Pirates back in the lead by a run. That lead would be short-lived though. as Blue Jays first baseman PK Morris launched a go-ahead three-run home run in the top of the fifth inning to make it a 5-3 game. Bluefield added two more runs in the top of the ninth, and Shackelford hit an RBI double before scoring on a wild pitch to bring the Pirates back within two runs, but a strikeout ended the game.
Shackelford led the Pirates at the plate with a 3-for-4 performance with a double, a triple, a home run, three RBI and two runs scored as he finished a single short of the cycle. Wilson's home run was his only hit of the night, while second baseman Yoyner Fajardo was the only other Pirate with a multi-hit night as he finished 2-for-5.
Starter Santiago Florez earned the loss for Bristol, allowing five runs on seven hits and three walks over 4 1/3 innings. Yoelvis Reyes and Yordi Rosario combined to allow two runs on three hits and two walks over the final 4 2/3 innings of the game.
The Pirates (26-27) remain in third place in the Appalachian League West Division as they now sit two games behind Johnson City and one game behind Elizabethton. Bristol will have an off day on Wednesday before traveling to Princeton to open a three-game series against the Rays on Thursday.