Operation Fly Together Earns Golden Bobblehead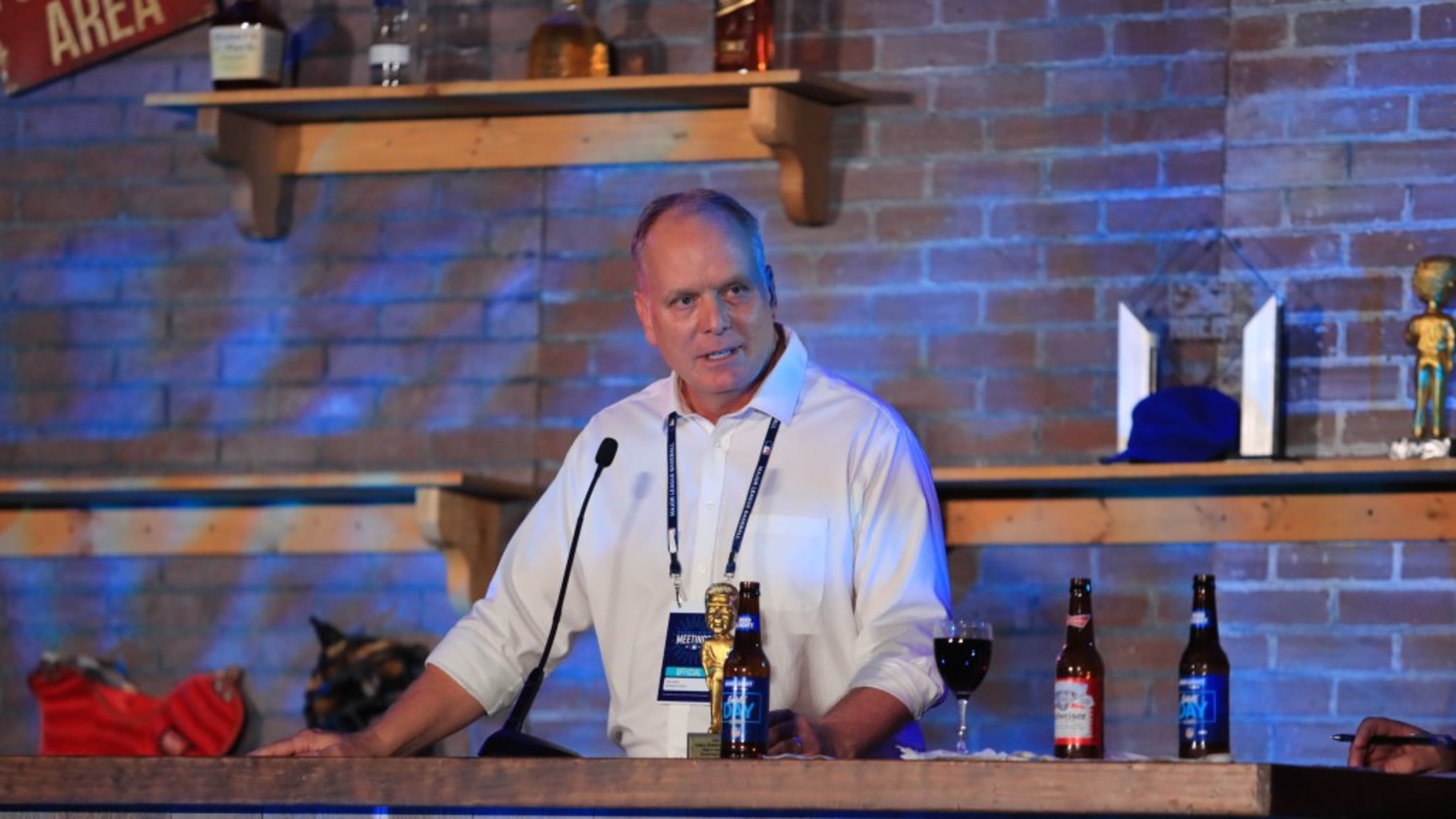 ORLANDO, Fla. -- On Monday, Minor League Baseball announced the winners of the 2021 Golden Bobblehead Awards for top promotional activities and events in six categories and one overall winner for the best overall promotion of 2021, with the Spokane Indians earning accolades for their Operation Fly Together Campaign with
ORLANDO, Fla. -- On Monday, Minor League Baseball announced the winners of the 2021 Golden Bobblehead Awards for top promotional activities and events in six categories and one overall winner for the best overall promotion of 2021, with the Spokane Indians earning accolades for their Operation Fly Together Campaign with Fairchild Air Force Base.
Best Community Event -- Spokane Indians, Operation Fly Together
In 2021, the Spokane Indians launched a community campaign called Operation Fly Together, in conjunction with Fairchild Air Force Base. The first-of-its-kind campaign is designed to celebrate the KC-135 tanker plane and help better the lives of the 40,000 veterans from all branches of the United States Armed Forces that have settled in the Spokane region.
The Indians honored Team Fairchild and Veterans by selecting a "Fairchild Family" each Friday night, in addition to the team wearing specialty uniforms modeled after the current U.S. Air Force Service Dress Uniforms on "Fairchild Fridays" throughout the season. The jerseys were auctioned off to raise money for the Operation Fly Together Veterans Fund to enhance the lives of veteran groups in the Spokane region. The Indians' team store also offered a full line of Operation Fly Together merchandise, with a portion of the proceeds going to the Operation Fly Together Fund.
"We're honored to be included with so many other great nominees and are extremely proud of our historic partnership with Fairchild Air Force Base and its impact on the greater Spokane community," said Indians vice president Otto Klein. "We feel fortunate that we were recognized by Major League Baseball with a Golden Bobblehead for the positive influence that this campaign has had on local veterans, and we're excited to continue the tradition of Minor League Baseball teams being leaders in their communities."
About the Spokane Indians
The Spokane Indians are the High-A affiliate of the Colorado Rockies located in Spokane, Washington. Avista Stadium is home to the $5 Kids Bench Seat courtesy of MultiCare. Parking at all Spokane Indians games is FREE. The Spokane Indians Team Store fall hours are Monday through Thursday, 8:00 AM - 5:00 PM, and Friday, from 8:00 AM to 12:00 PM.