Squirrels Walk Off on SeaWolves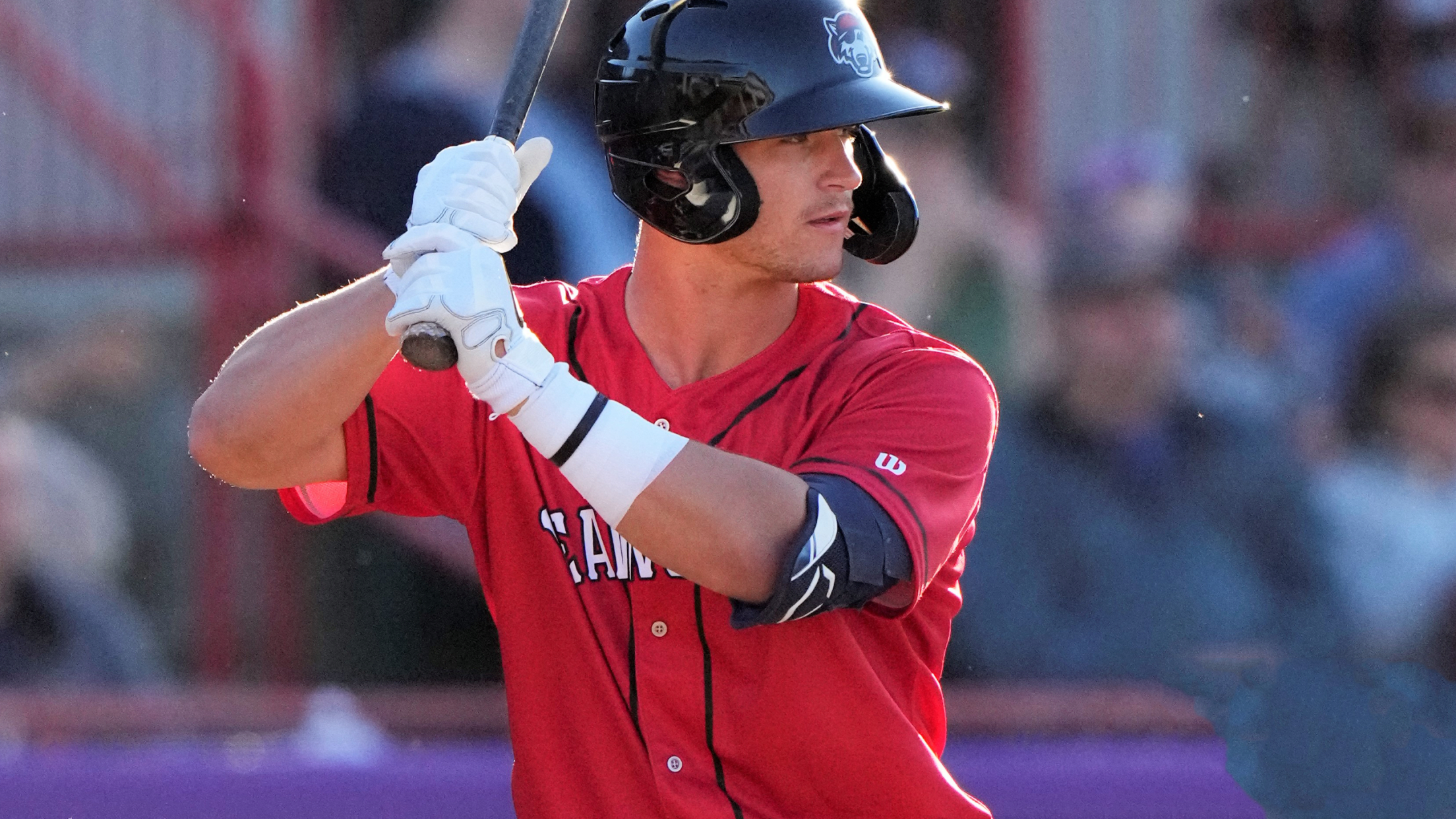 (Mike Godlewski Photography)
The SeaWolves could not hold three separate leads on Saturday night at The Diamond as they fell to the Richmond Flying Squirrels 6-5. Richmond took the lead in the last of the first against Erie starter Wilmer Flores. Mike Gigliotti and Brandon Martorano started the inning with back-to-back singles putting
The SeaWolves could not hold three separate leads on Saturday night at The Diamond as they fell to the Richmond Flying Squirrels 6-5.
Richmond took the lead in the last of the first against Erie starter Wilmer Flores. Mike Gigliotti and Brandon Martorano started the inning with back-to-back singles putting runners on the corners. Diego Rincones hit into a double play, scoring Gigliotti for a 1-0 lead.
Erie tied the game in the third against Richmond starter Matt Frisbee when Parker Meadows led off and crushed a solo home run, his third.
The SeaWolves then took their first lead in the top of the fifth when Dillon Dingler homered to straight away center for a 2-1 advantage. The home run for Dingler was his fifth and first since May 24.
Richmond tied the game in the last of the fifth. Franklin Labour doubled with one out and would later score on a Gigliotti groundout.
Erie went back ahead in the top of the sixth. Kerry Carpenter singled with two outs, keeping the inning alive for Quincy Nieporte. Nieporte came through once again with a home run to straight away center, his 15th, for a 4-2 Erie lead. Nieporte has now homered in three straight games.
Flores exited after five innings in a no-decision effort. He allowed two runs on five hits with a walk and a season-high eight strikeouts.
Richmond again tied the game in the last of the sixth, this time off of reliever Gerson Moreno. Moreno hit Rincones leading off the frame. Tyler Fitzgerald homered to left with two outs making it a 4-4 game.
The game remained tied into the top of the ninth. Squirrels reliever Cole Waites retired the first five batters he faced before walking Andre Lipcius with two outs. Lipcius moved to second on a wild pitch and scored on a Dingler base hit to center.
The 'Wolves turned to Brendan White in the bottom of the ninth. Fitzgerald led off with a single and Shane Matheny walked putting the winning run on base. White retired pinch hitter Will Wilson for the first out before walking Rob Emery, loading the bases. White then hit Gigliotti, plating the game tying run. Erie made the change to Yaya Chentouf to face Martorano. Martorano lifted a sacrifice fly to right, plating the winning run.
Waites (1-0) earned the win allowing a run on one hit with a walk and four strikeouts in two innings.
White (1-2) took the loss allowing two runs on one hit with two walks and no strikeouts.