Statement from Minor League Baseball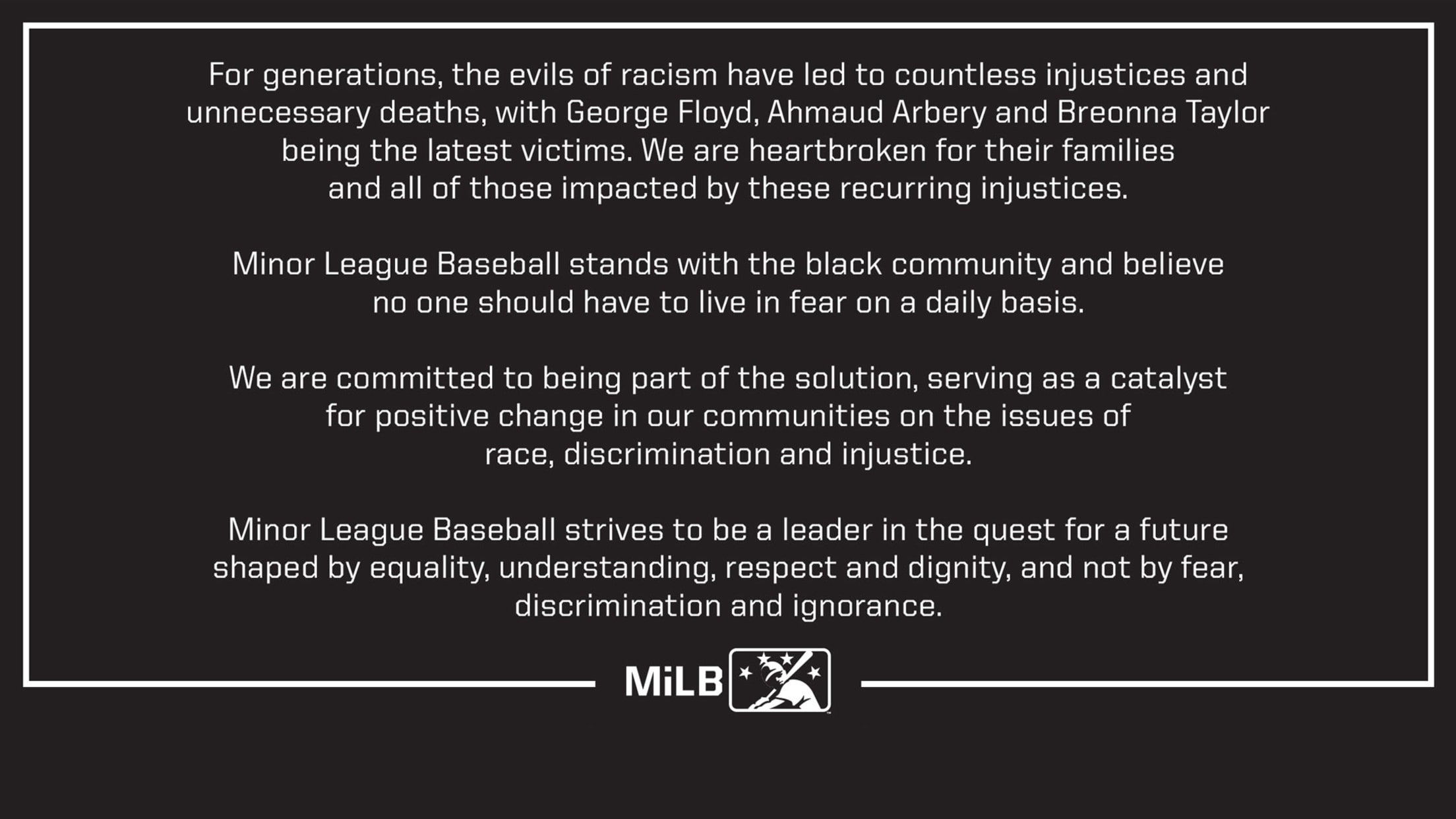 For generations, the evils of racism have led to countless injustices and unnecessary deaths, with George Floyd, Ahmaud Arbery and Breonna Taylor being the latest victims. We are heartbroken for their families and all of those impacted by these recurring injustices. Minor League Baseball stands with the black community and
For generations, the evils of racism have led to countless injustices and unnecessary deaths, with George Floyd, Ahmaud Arbery and Breonna Taylor being the latest victims. We are heartbroken for their families and all of those impacted by these recurring injustices.
Minor League Baseball stands with the black community and believes no one should have to live in fear on a daily basis.
We are committed to being part of the solution, serving as a catalyst for positive change in our communities on the issues of race, discrimination and injustice.
Minor League Baseball strives to be a leader in the quest for a future shaped by equality, understanding, respect and dignity, and not by fear, discrimination and ignorance.