Storm Allow 15 Runs in Loss to Quakes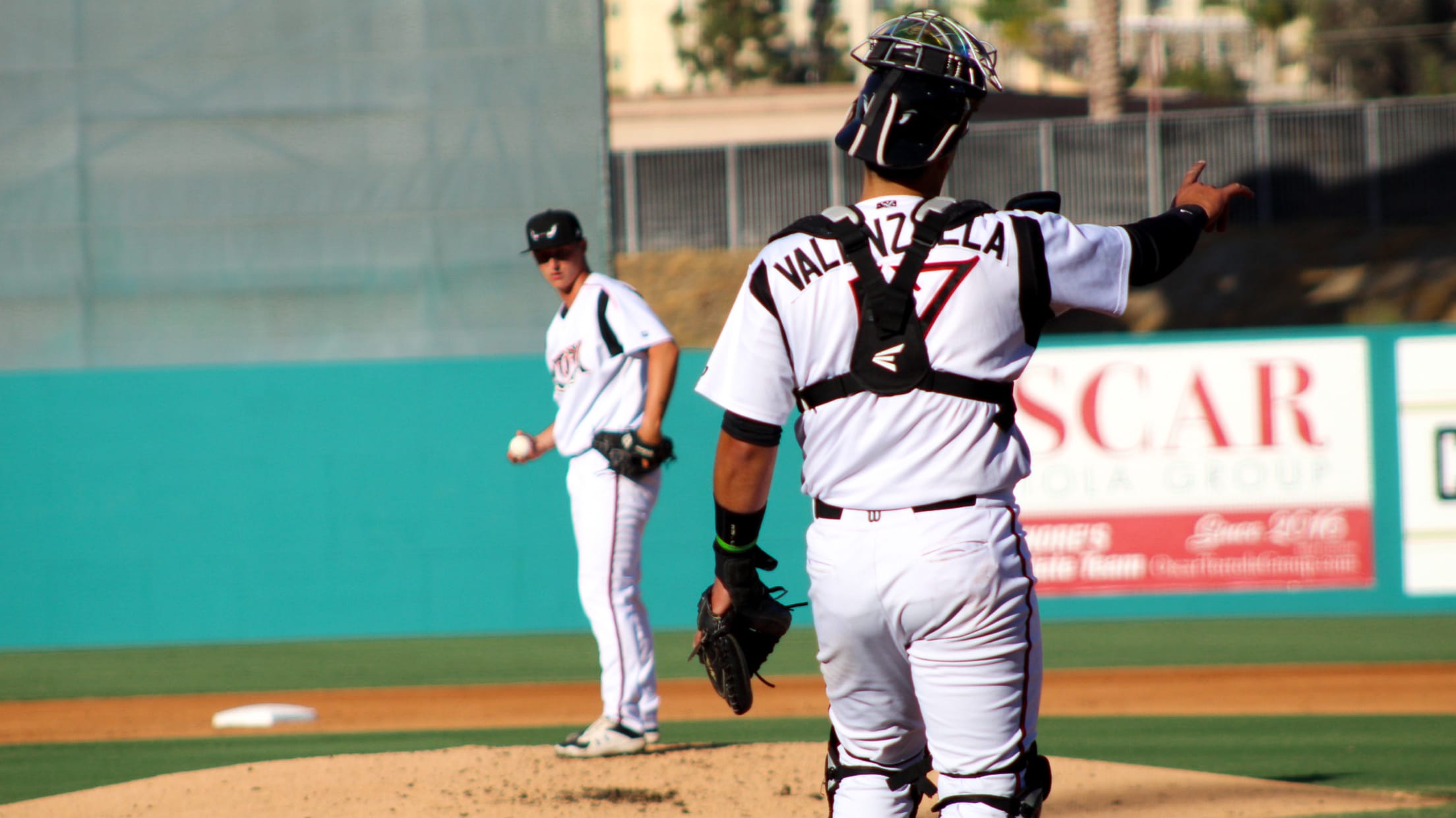 The first four innings of tonight's game went by in a flash. Both the Lake Elsinore Storm and Rancho Cucamonga Quakes starting pitching allowed just solo home runs. That was until the top of the 5th when worst-case scenarios repeatedly occurred for the Storm. In this inning, the Quakes collected
The first four innings of tonight's game went by in a flash. Both the Lake Elsinore Storm and Rancho Cucamonga Quakes starting pitching allowed just solo home runs. That was until the top of the 5th when worst-case scenarios repeatedly occurred for the Storm. In this inning, the Quakes collected 7 hits, 10 runs, and a remarkable 14 men had an at bat.
This massively crooked number put the Storm in a 12-1 hole from which they never were close to escaping. There were some positives tonight, however, as Robert Hassell lll once again produced, netting 1 hit, 1 stolen base, 1 walk, and 2 RBIs. Brandon Valenzuela and Matthew Acosta also did their part, each collecting 2 hits, Acosta scoring 2 runs and bringing in 1 run on a deep ball to right field over the large right field wall at The Diamond.
Aside from this, it was a mostly forgettable night at the ballpark. The final score ultimately landed on 15-4 after infielder, Zack Mathis, was tasked with pitching the 8th and 9th innings where he surrendered 3 runs and allowing the Quakes to reach the 15 run, 22 hit mark despite striking out 13 times.
The Storm hope to get in the win column tomorrow night in Lake Elsinore.
-Written by Justin Jett