Storm Offense Continues to Surge in Saturday Night Win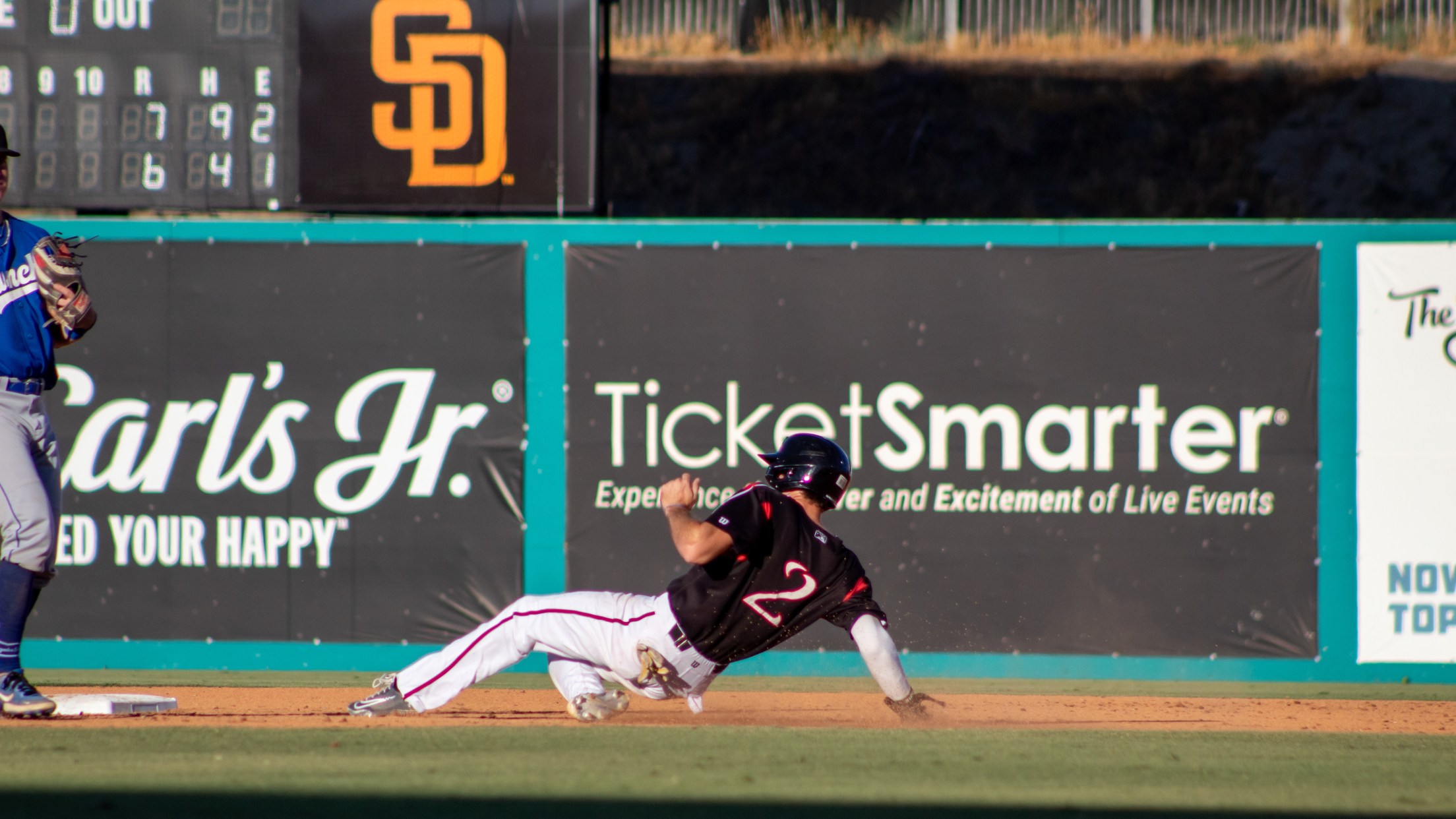 The Storm scored 15 runs, Max Ferguson secured his 50th stolen base, Carlos Luis collected his 49th RBI, and the Storm won their 41st game of the season and first of the second half. Large numbers have become commonplace in this series. The Storm have combined to score 61 runs
The Storm scored 15 runs, Max Ferguson secured his 50th stolen base, Carlos Luis collected his 49th RBI, and the Storm won their 41st game of the season and first of the second half.
Large numbers have become commonplace in this series. The Storm have combined to score 61 runs in 5 games, an amount that rivals that of the PCL league and rare for the Cal League.
The game began as a back-and-forth affair. The Quakes jumped on top in the first inning. A walk that was sandwiched between two groundouts set up a stolen base. A double off of the bat of Damon Keith would bring that run across the plate for the first score of the game. Luckily, and how they have all series long, the Storm responded.
After Max Ferguson reached base on yet another Quakes error, something the Storm have capitalized on consistently over the last five days, A Cole Cummings single would put two men on base. Justin Farmer would then launch his 10th home run of the season over the left field wall, giving the Storm their first lead of the game.
The first inning would be followed by a scoreless second, the only completely scoreless inning through the first 6, before the Quakes would tie the game in the 3rd inning. The Home Team would not let this stand, however. They would score 3 of their own in this inning, once again utilizing what the Quakes were giving up. After a James Wood single, his batting average sitting just .001 points behind .300 on the season, a walk and a hit batsman would load the bases with no outs. The Storm would then score on a single, sacrifice fly, and a walk.
The Storm would then go on to score 9 more runs. Most notably, a Max Ferguson soaring homer over the large right field wall, a 2 run triple from Juan Zabala who is hitting .538 with a surely sustainable 1.702 OPS in his first 4 games with the Storm, and a double from Nerwilian Cedeño who has also had a hot start to his Storm career, hitting .281 in 23 games.
Tonight's win marks the first for Lake Elsinore in the second half. They will play the Quakes in the final game of the series tomorrow at 4:05 PM for Kids Run the Show Night.
-Written by Justin Jett