Stoudt Pitches Arkansas Past San Antonio
Levi Stoudt wins his fourth game of the season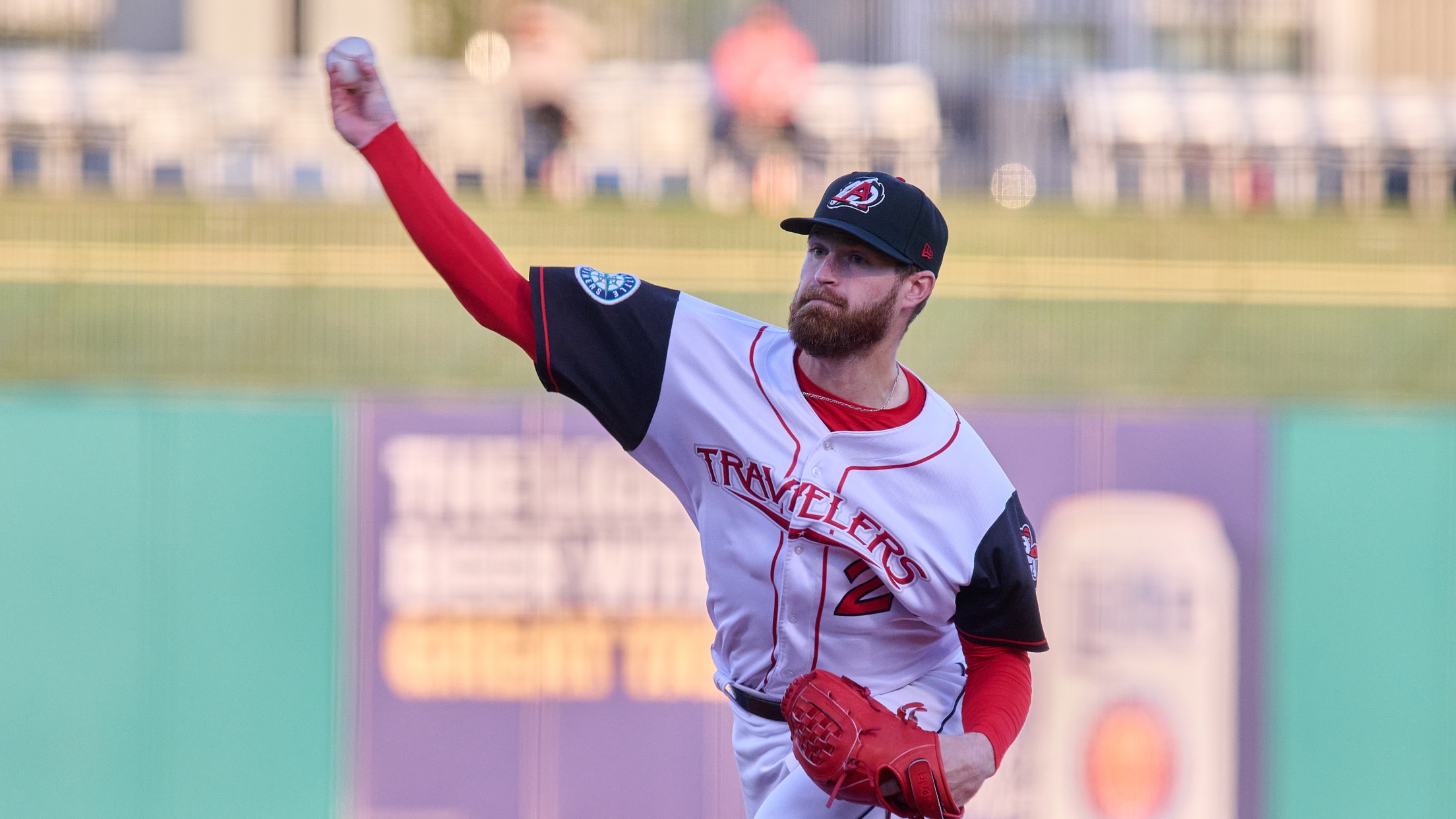 Levi Stoudt worked six innings to get the win. (Mark Wagner)
San Antonio, TX—Levi Stoudt pitched six stellar innings of one-run baseball and the Arkansas Travelers defeated the San Antonio Missions 6-2 on Saturday night. Matching his longest outing of the season, Stoudt struck out three while giving up five hits on the way to his fourth win. The Travs bunched
San Antonio, TX—Levi Stoudt pitched six stellar innings of one-run baseball and the Arkansas Travelers defeated the San Antonio Missions 6-2 on Saturday night. Matching his longest outing of the season, Stoudt struck out three while giving up five hits on the way to his fourth win. The Travs bunched their hits as well scoring three times in the fourth to get the lead then adding another in the fifth on three consecutive two out singles. Braden Shipley (2 IP) and Travis Kuhn (IP) picked up after Stoudt to close out the game.
Moments That Mattered
* Cade Marlowe came up with a clutch two out hit to drive in a pair in the fourth inning and make the lead three.
* Jake Scheiner put the icing on the night offensively blasting a two-run home run to right-center in the eighth inning.
Notable Travs Performances
* CF Cade Marlowe: 2-4, 2 RBI
* RHP Levi Stoudt: Win, 6 IP, 5 H, R, 3 K, 78 pitches
News and Notes
* Marlowe extended his hitting streak to seven and Jack Larsen extended his on-base streak to 17 with a walk and a hit.
* The Travs had lost their first five games played on Saturday this season.
Up Next
Arkansas goes for a split of the series and the road trip with right-hander Stephen Kolek (1-1, 3.00) on the mound Sunday. First pitch is at 2:05 and the game will be broadcast on 93.3 The Fish, the First Pitch App and milb.tv.