Tacoma drops second straight to SAC on Saturday
Rainiers go for a series win Sunday afternoon (1:35 PT)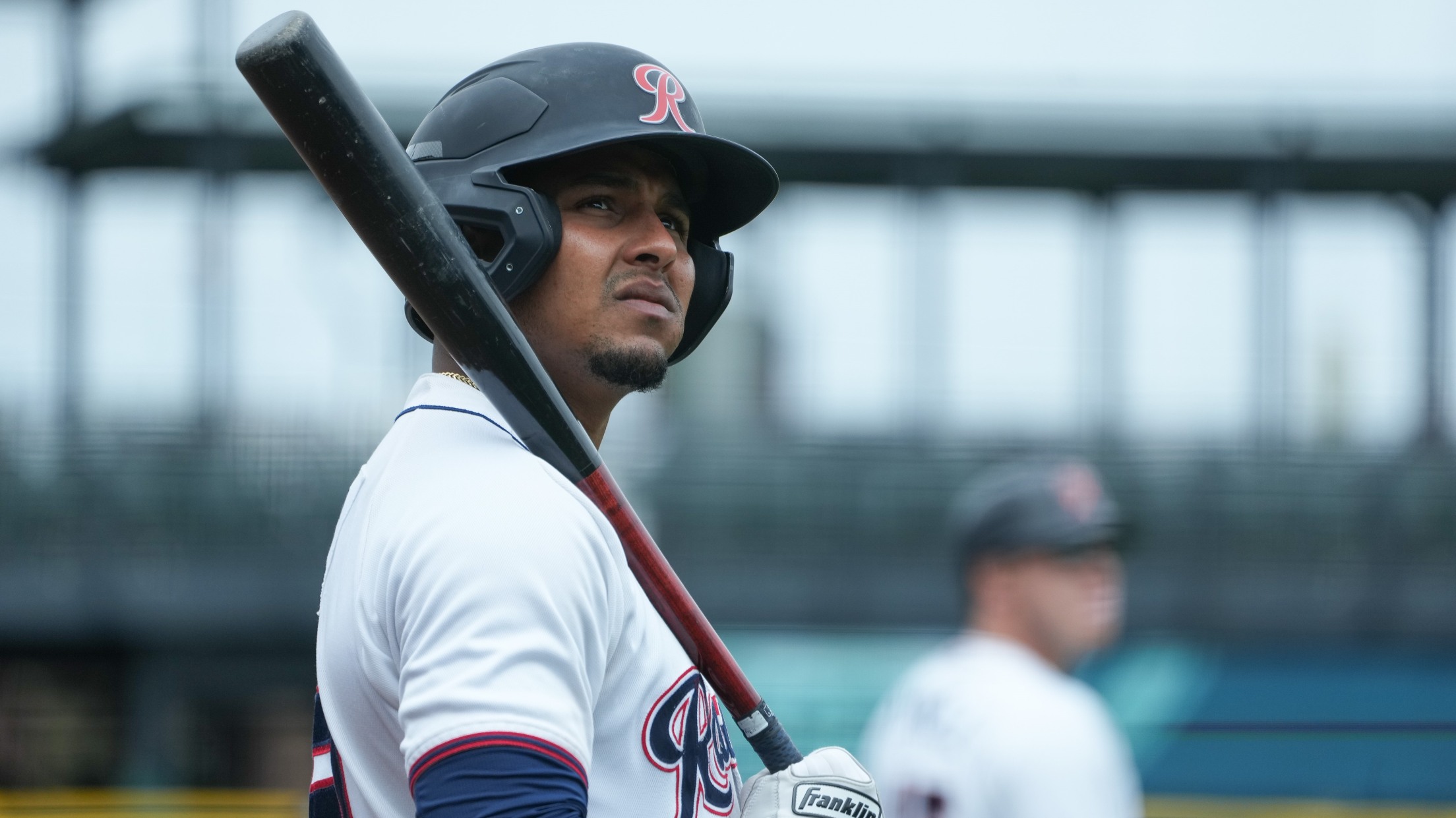 Tacoma, WA (6/18/22) – The Tacoma Rainiers (26-38) could not cash in on numerous opportunities to score against the Sacramento River Cats (26-39) on Saturday, mustering two runs on 12 hits in front of 6,771 fans at Cheney Stadium. Despite the 5-2 loss, the game was the Rainiers' seventh consecutive
Tacoma, WA (6/18/22) – The Tacoma Rainiers (26-38) could not cash in on numerous opportunities to score against the Sacramento River Cats (26-39) on Saturday, mustering two runs on 12 hits in front of 6,771 fans at Cheney Stadium. Despite the 5-2 loss, the game was the Rainiers' seventh consecutive contest without committing an error, a streak that has lasted 68 innings.
Tacoma jumped on River Cats RHP Raynel Espinal immediately. Forrest Wall led off with a single, and reigning PCL Player of The Week Marcus Wilson got the Rainiers on the board by ripping a ball down the line in left, scoring the speedy Wall from first. The double marked Wilson's seventh game in nine with an extra-base hit, a stretch that began on June 9. Wilson is now tied with Zach Green for the most RBI on the club (32). The next hitter, Erick Mejia, added to Tacoma's lead by knocking in Wilson with a single to center.
Sacramento responded shortly thereafter with four home runs off Rainiers RHP Daniel Ponce de Leon. In the top of the third, with no one on, second baseman Isan Diaz blasted a 444-foot homer to right. The River Cats took the lead in the fourth on back-to-back shots by David Villar and Jason Vosler. The homer was Villar's 18th of the season, the most by any player at the Triple-A level at that moment. Sacramento added two more runs in the fifth inning. After a leadoff single by Jhonny Pereda, Ka'ai Tom homered to right, giving the River Cats a three-run lead.
While they consistently threatened, the Rainiers could not cash in after their two-run bottom of the first, leaving 10 men on base and making three outs on the basepaths, ultimately falling 5-2. Tacoma was 2-for-15 with runners in scoring position, and lost despite four two-hit efforts (Wall, Mejia, Green and Mason McCoy).
The first pitch of the final game of Tacoma's six-game series against Sacramento is scheduled for 1:35 at Cheney Stadium on Sunday. RHP Tristan Beck gets the start for the River Cats, with the Rainiers starter to be determined.
Rainiers broadcaster Mike Curto will have full coverage on TacomaRainiers.com. All 2022 Rainiers games, home and away, can also be heard for free on the MiLB First Pitch app. HD video broadcasts of every home game can be viewed with a MiLB.TV subscription.
About the Tacoma Rainiers
The Tacoma Rainiers are the Triple-A affiliate of the Seattle Mariners. The Rainiers are a member of the Pacific Coast League and have been a Mariners affiliate since establishing the Rainiers moniker in 1995.
The most up-to-date news and notes about the Tacoma Rainiers and Cheney Stadium can be found at WeRTacoma.com, or by following the Rainiers on Twitter (@RainiersLand), Instagram (@tacomarainiers) and liking the team on Facebook.