The Punisher and Company Blast Three Homers in 5-1 Win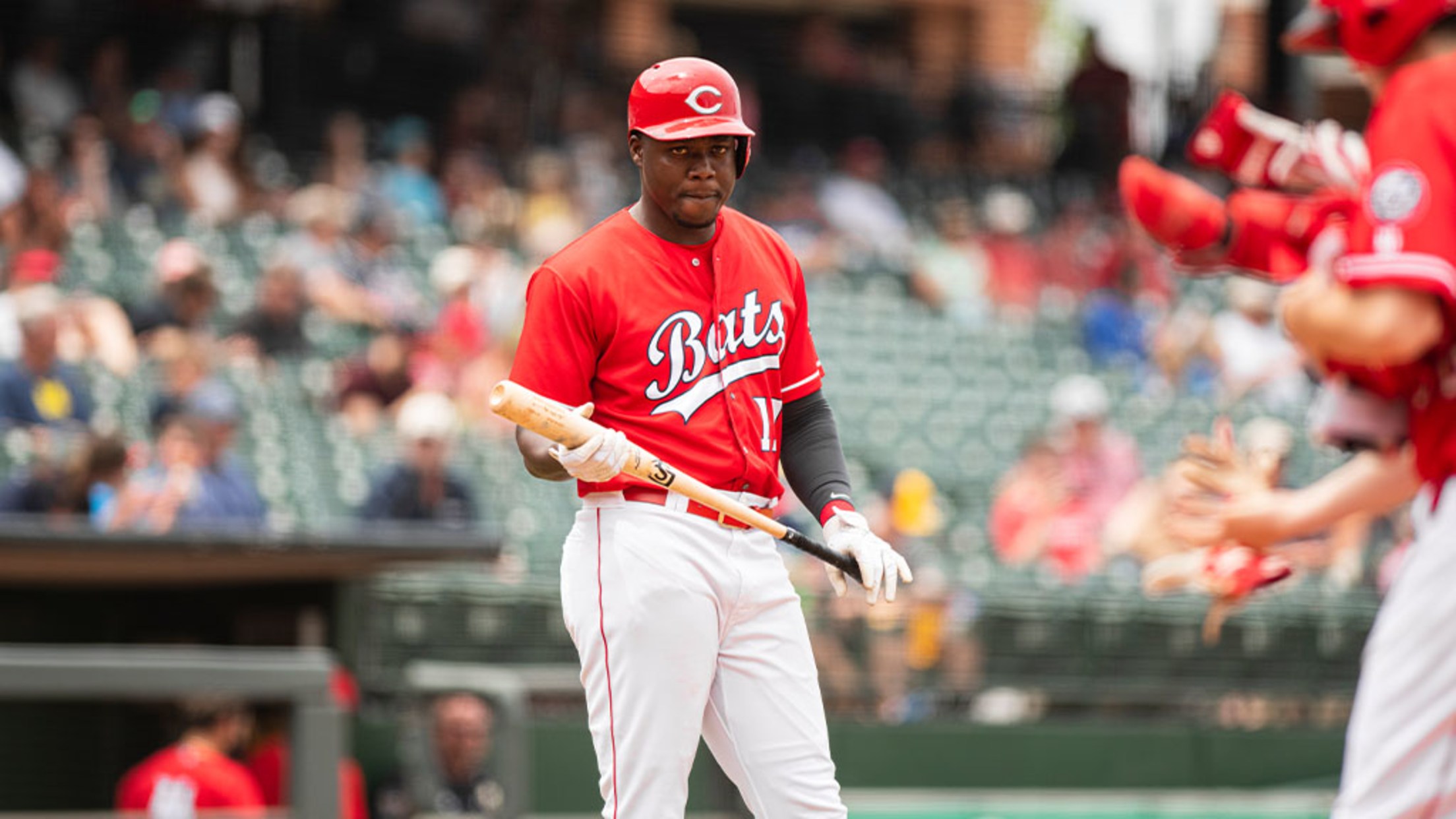 INDIANAPOLIS, IN - Aristides Aquino homered in his first game back with Louisville this season and Cristian Santana stayed hot against the Indians with another multi-hit game, including a two-run homerun, in a 5-1 Bats win at Victory Field on Sunday afternoon. [BOX SCORE] Indianapolis had runners on the corners
INDIANAPOLIS, IN - Aristides Aquino homered in his first game back with Louisville this season and Cristian Santana stayed hot against the Indians with another multi-hit game, including a two-run homerun, in a 5-1 Bats win at Victory Field on Sunday afternoon.
Indianapolis had runners on the corners when they struck first in the bottom half of the first frame. Graham Ashcraft attempted to pick off the runner at first, but a defensive error from first baseman Jake Bauers allowed both runners to advance, giving Indy the early lead.
To start the third, Bats shortstop Taylor Motter connected with a 1-1 fastball, sending a frozen rope just over the edge of the left field wall to even the game at one run apiece.
In the following inning, Aristides Aquino joined the party, launching a two-run blast out to left, giving the Bats their first lead of the game, at 3-1.
Ashcraft ran into some trouble in the bottom of the fifth after walking the first two batters, but was able to pitch his way out of the jam and preserve the two-run lead. All told, Ashcraft had yet another good outing, allowing only one unearned run on three hits while also whiffing three.
The Louisville bullpen ran into even more trouble in the sixth, but left-hander Ross Detwiler struck out Ji-hwan Bae on three straight pitches to leave the bases loaded.
In the top half of the eighth, Cristian Santana continued his phenomenal series in Indy with a two-run homer to push the Bats lead to 5-1. In the series, Santana finished the series 10-for-19 (.526/.571/.737) with a pair of extra-base hits and four RBIs.
The Bats will return to Louisville to start a six-game set with the Detroit Tigers' affiliate Toledo Mud Hens on Tuesday with first pitch scheduled for 6:35 p.m. Neither team has yet announced the starting pitchers for game one.