The Quakes Pitching Overwhelms Storm Offense in Loss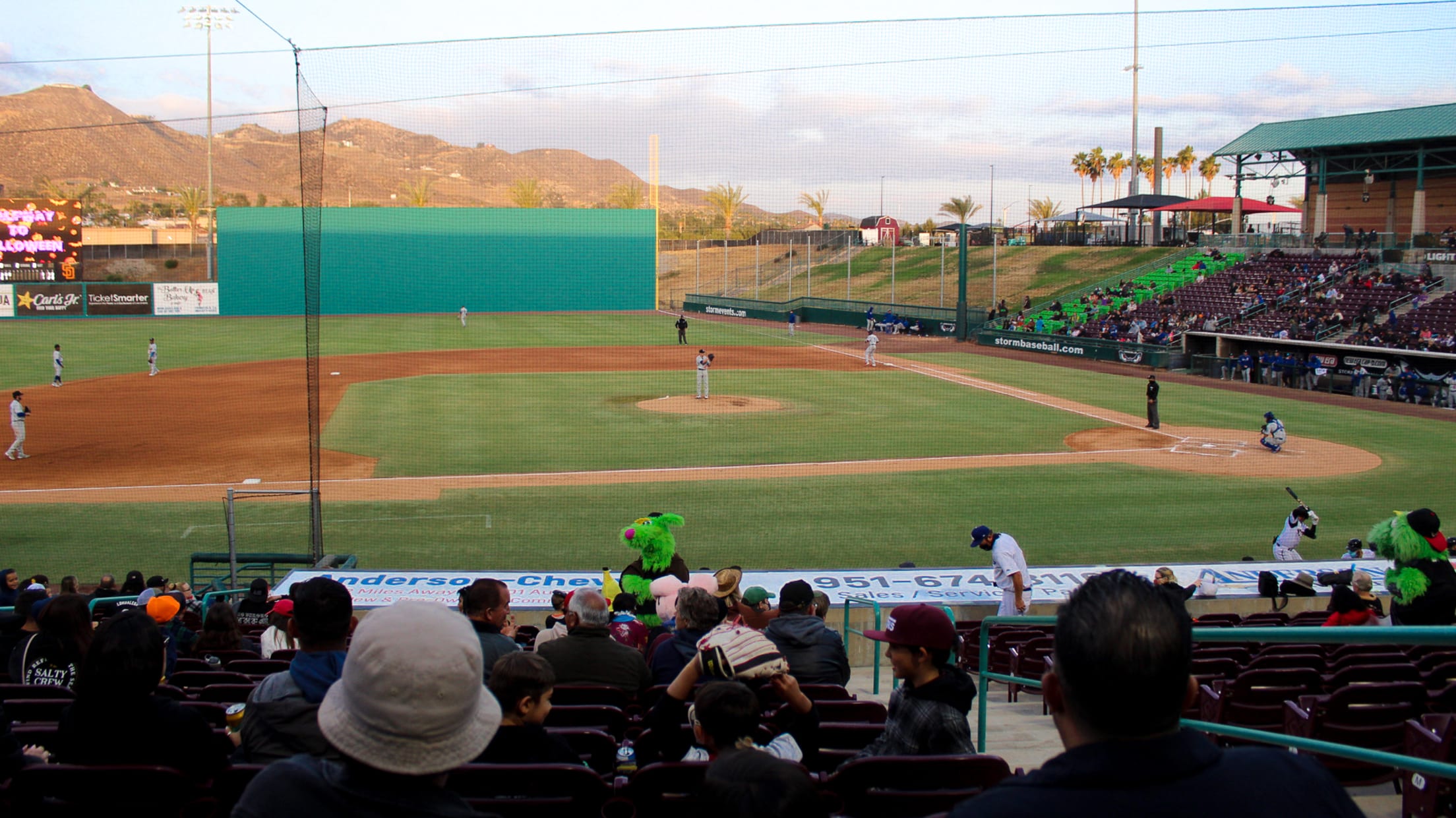 Following a double in the bottom of the 4th inning by Euribiel Angeles, the Storm offense would be completely silenced on a raucous night in the ballpark. The Quakes pitching would set down 16 straight Storm batters from the bottom of the 4th to the bottom of the 9th when
Following a double in the bottom of the 4th inning by Euribiel Angeles, the Storm offense would be completely silenced on a raucous night in the ballpark. The Quakes pitching would set down 16 straight Storm batters from the bottom of the 4th to the bottom of the 9th when Yordy Barley would finally get a base knock for the Storm.
This loss drops the Storm to under .500 for the first time of the year and puts them outside of first place in their division for the first time this season.
The game began as rough as it concluded when starter Carlos Guarate surrendered 3 innings in the opening frame. He would, however, lock it up in the next three innings, giving up 0 earned runs and striking out 3. This would give him a final line of 4 innings pitched, 7 hits, 5 strikeouts, and 3 earned runs.
The Storm did flash some fight early in the game when Angeles grounded into a double play that scored Brandon Valenzuela. Jarryd Dale would then continue his dominant homestand when he knocked an RBI double into the outfield and then score a run of his own when a Jack Stronach stolen second base meant he could take home.
This sequence would set the game at 3-3 where it would stick for just 1 inning before the Quakes put up a crooked number in the 5th inning. The game would never again be close.
The Storm look to claw their way back to .500 tomorrow in Lake Elsinore.
-Written by Justin Jett