Threshers Salvage Split, Knock Off Cardinals 6-2 In Series Finale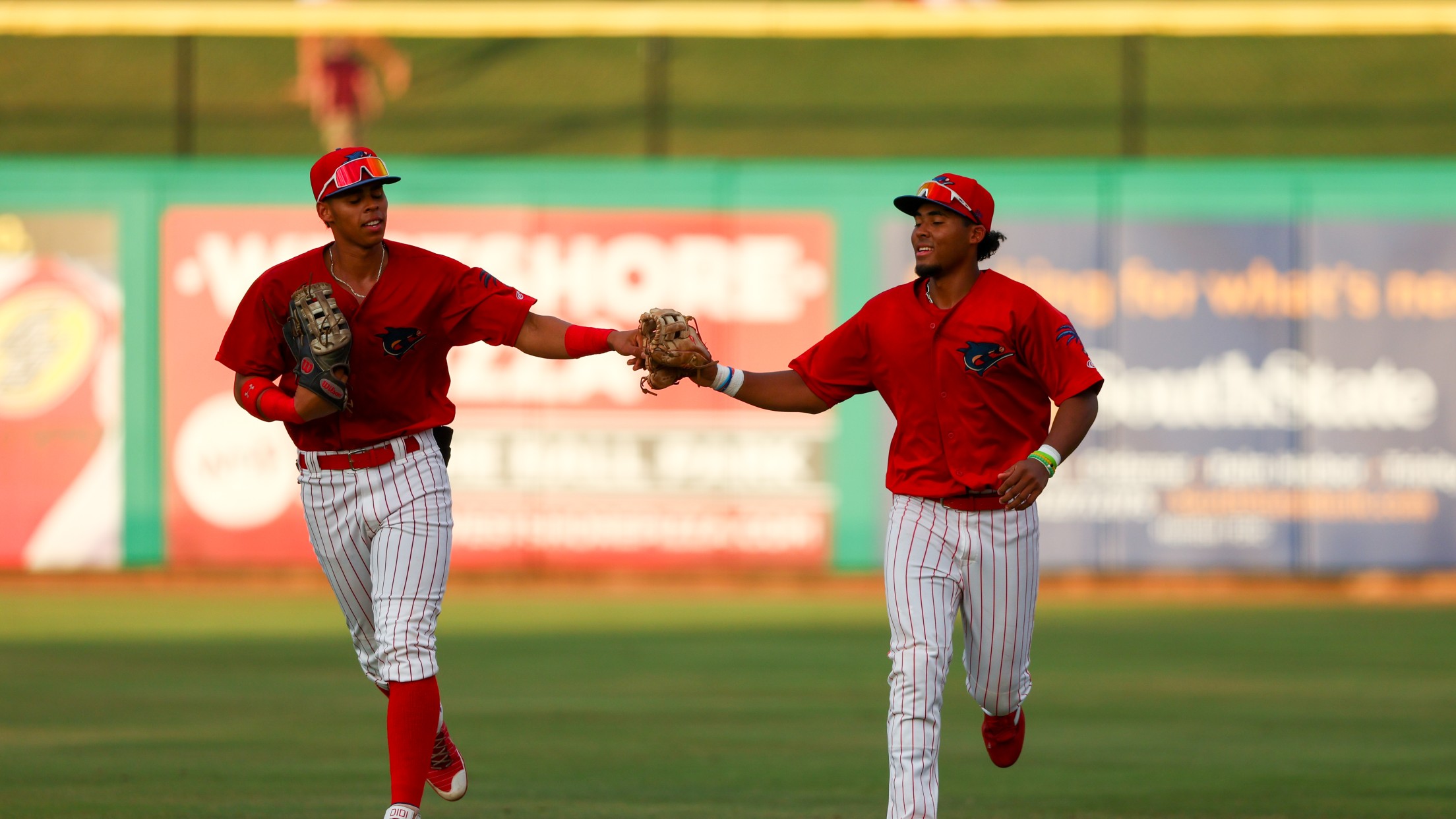 (Clearwater Threshers)
BOX SCORE CLEARWATER, Fl - After falling in the first three contests, the Clearwater Threshers rallied to split a six-game series against the Palm Beach Cardinals with 6-2 win on Sunday afternoon at BayCare Ballpark. The Threshers (32-30) opened the scoring early, getting a leadoff triple from Leandro Pineda and
CLEARWATER, Fl - After falling in the first three contests, the Clearwater Threshers rallied to split a six-game series against the Palm Beach Cardinals with 6-2 win on Sunday afternoon at BayCare Ballpark.
The Threshers (32-30) opened the scoring early, getting a leadoff triple from Leandro Pineda and a two-run home run by Kendall Simmons in the first to make it 2-0. Pineda finished 3-for-3 and reached base all four times, falling a homer shy of the cycle - while Simmons homered for the second time in as many days.
Left-hander Matt Osterberg made the start on the mound for Clearwater, allowing two runs on five hits and walking one in three innings of work.
Tied 2-2 in the fifth, the Threshers loaded the bases and pushed home two runs on a bases loaded walk by Marcus Lee Sang and a fielder's choice by Andrick Nava that Cardinals (27-34) first baseman Brady Whalen unsuccessfully threw home on to make it 4-2.
Following a leadoff double by Pineda in the seventh, the Threshers added more insurance runs on a two-run home run to straightaway center by Marcus Lee Sang. It was Lee Sang's sixth long ball of the season and made it a 6-2 advantage for the home team.
A foursome of Clearwater relievers in Victor Lopez, Alex Garbrick, Jared Wetherbee and Rodolfo Sanchez combined to shutout Palm Beach the rest of the way, allowing a combined zero hits and striking out three in the final six innings to preserve a third straight victory. Lopez was credited with his second win of the season.
After an off day Monday, Clearwater will return to action on the road Tuesday, June 21 to open a six-game set with the Tampa Tarpons at Steinbrenner Field. First pitch is scheduled for 6:30 p.m. and coverage on the Threshers Broadcasting Network will begin at 6:20 p.m.