Threshers Drop Series Finale to Tarpons, 9-4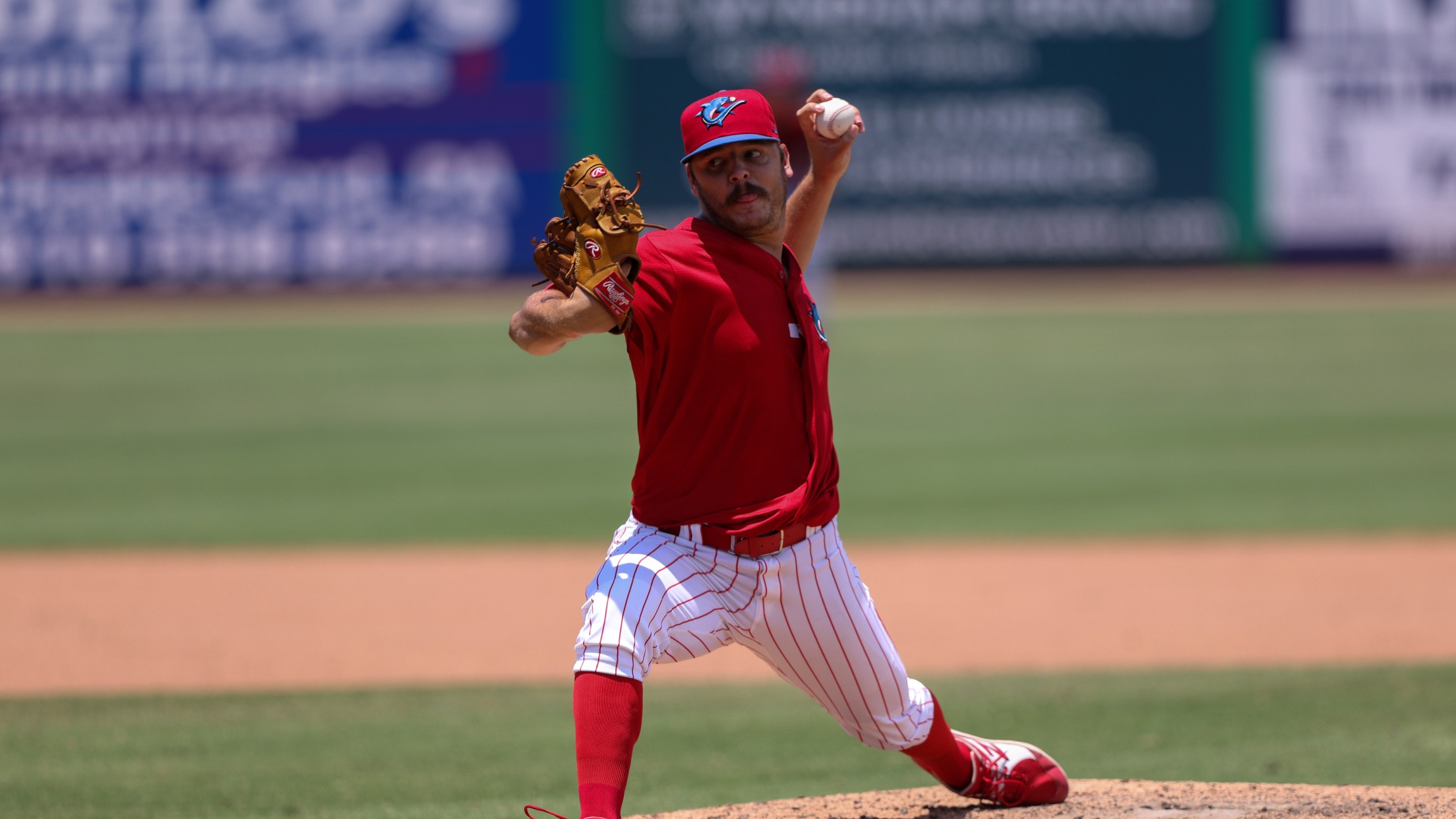 (Clearwater Threshers)
BOX SCORE TAMPA, FL - Despite holding a 2-0 lead in the third, the Clearwater Threshers fell 9-4 to the Tampa Tarpons on Sunday afternoon at Steinbrenner Field, settling for the split of the six-game series. Right-hander Gunner Mayer made his seventh start of the season for Clearwater on the
TAMPA, FL - Despite holding a 2-0 lead in the third, the Clearwater Threshers fell 9-4 to the Tampa Tarpons on Sunday afternoon at Steinbrenner Field, settling for the split of the six-game series.
Right-hander Gunner Mayer made his seventh start of the season for Clearwater on the mound, allowing five runs on five hits with three walks and four strikeouts. Mayer was pulled from the game with two outs in the bottom of the fourth inning.
The Threshers (12-24, 47-54) opened the scoring in the first inning on an RBI double by rehabber McCarthy Tatum, before adding another in the third on an RBI base knock by Hao Yu Lee to make it 2-0. Lee finished the game 2-for-5 with two RBI.
With the Threshers leading 2-0 in the bottom of the third, the Tarpons (23-12, 49-51) tied the contest on a two-run double by catcher Antonio Gomez. In the fourth, Tampa scratched across three runs on an error by Jamari Baylor, a bases loaded walk by lefty Jared Wetherbee and a wild pitch to grab a 5-2 lead.
A trio of Threshers relievers in Eiberson Castellano, Gabriel Yanez and Victor Lopez all allowed at least one run the rest of the way, as the Tarpons added runs in the sixth, seventh and eighth innings to cruise to a 9-4 win.
Clearwater returns home on Tuesday night to open a six-game set with the St. Lucie Mets at BayCare Ballpark. First pitch on Dollar Tuesday is scheduled for 6:30 p.m. and coverage on the Threshers Broadcasting Network will begin at 6:20 p.m.