Tides Mount Three-Run Comeback But Lose on a Sac Fly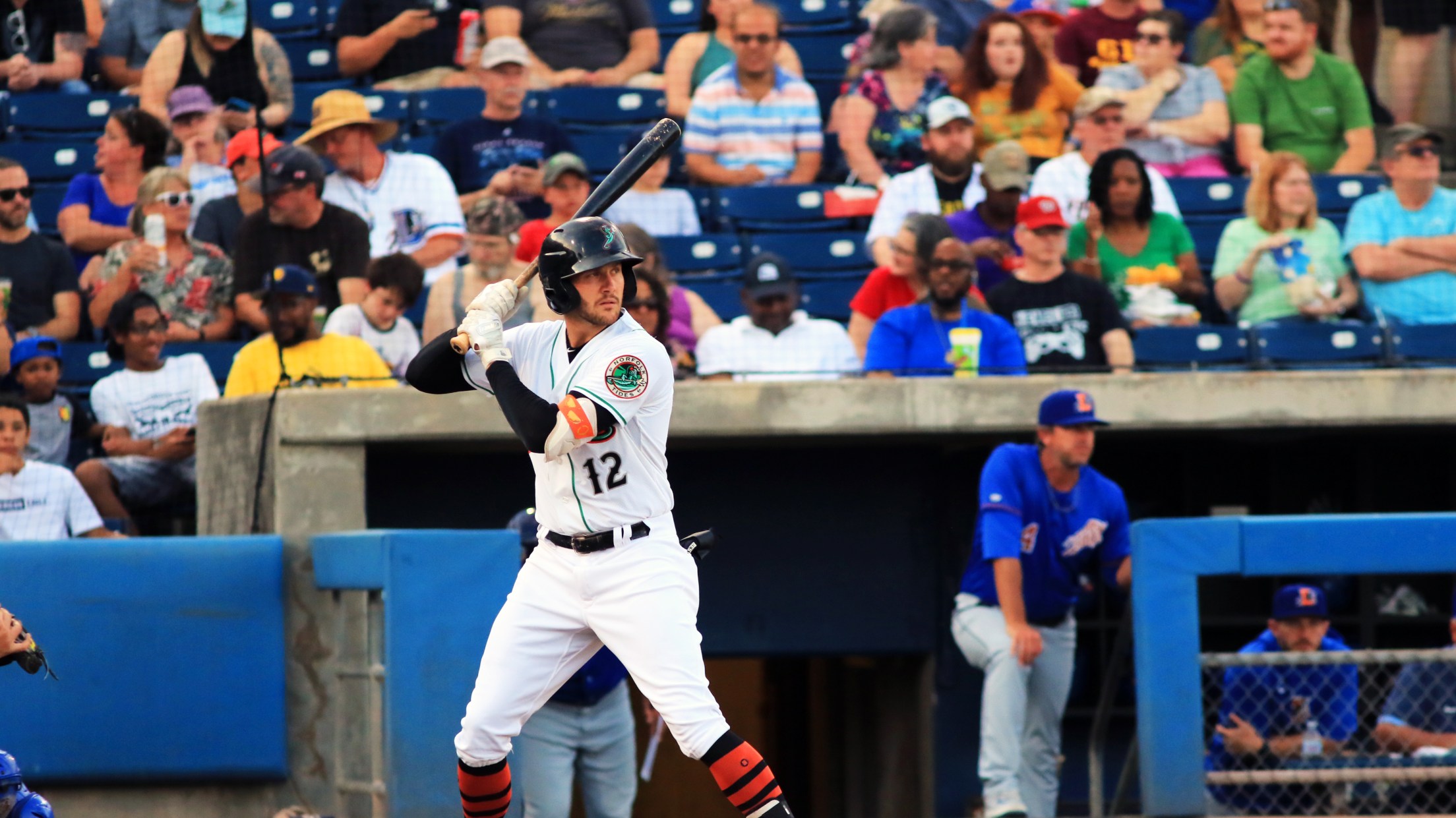 After facing a three-run deficit, the Tides were able to tie the game at 5-5 in the fifth inning. But the Redbirds scored a run in the sixth on a sacrifice fly, to eventually win the game, 6-5, Friday night at AutoZone Park in Memphis, Tennessee. The first two batters
After facing a three-run deficit, the Tides were able to tie the game at 5-5 in the fifth inning. But the Redbirds scored a run in the sixth on a sacrifice fly, to eventually win the game, 6-5, Friday night at AutoZone Park in Memphis, Tennessee.
The first two batters for Norfolk struck out to start the game, but Jahmai Jones singled to keep the inning alive. Tyler Nevin would follow with his team-leading 12th home run of the season to put the Tides up, 2-0, early.
Memphis struck big again this series, this time with a five-run inning in the bottom of the second. Scott Hurst led off with a double and advanced to third on a wild pitch. Hurst scored on a sacrifice fly by Kramer Robertson to score the first run. Evan Mendoza hit a single and advanced to second base on a second wild pitch in the inning by Tides starter Kyle Bradish. He would then walk the bases loaded plus one more to score Mendoza. Another run scored on Bradish's third wild pitch of the inning. Bradish would get relieved by Claudio Custodio after allowing Conner Capel to hit a two-run single.
The Tides fought their way back after that. In the following half-inning, Zach Jarrett homered to make it a 5-3 ballgame. Norfolk would tie the game in the fifth when Seth Mejias-Brean led off with a single followed by J.C. Escarra getting hit by a pitch. Mejias-Brean would advance to third on a fly ball, and then scored on an Escarra stolen base and throwing error by Memphis catcher Ali Sanchez. Escarra would score on a Jarrett single to tie the game at five apiece.
Tides do it again! This time it's @jarrett\_zach belting this pitch deep for a solo shot.

Norfolk has five home runs in the last two games.

T4 | Memphis 5, Norfolk 3 pic.twitter.com/myfmdBOILQ

— Norfolk Tides (@NorfolkTides) July 17, 2021
The last run of the game scored in the bottom of the sixth when Robertson and Mendoza led off with singles to put runners on the corners. Lane Thomas, who hit the go-ahead grand slam last night, hit a sacrifice fly to take the, 6-5, lead for the Redbirds.
Dusten Knight came in to pitch with two outs in the seventh and was able to work through the eighth without allowing a run. He lowered his ERA to 0.84 (2 ER, 21.1 IP) and is riding a 14.2 scoreless innings streak. He's allowed runs in only one game out of his 19 relief appearances (June 1 at Durham).
Dusten Knight has been spectacular. He escaped the bottom of the 8th with runners on first and second and one down with this double play.

Knight's threw 1.1 scoreless innings tonight, lowering his ERA to

\*checks notes\*

0.84 ERA (2 ER, 21.1 IP) pic.twitter.com/HXJL1m5X9l

— Norfolk Tides (@NorfolkTides) July 17, 2021
The Redbirds would put Norfolk down in order 1-2-3 with Connor Thomas earning a two-inning save by retiring six of the seven batters he faced. The, 6-5, win for Memphis gives them seven wins in a row, while Norfolk has lost six straight.
For Saturday night's game, the Tides will start LHP Kevin Smith (1-1, 3.63) while RHP Angel Rondón (1-4, 5.82) will be on the hill for the Redbirds. First pitch 7:35 p.m. ET.