TinCaps Fan Stories: Father Tim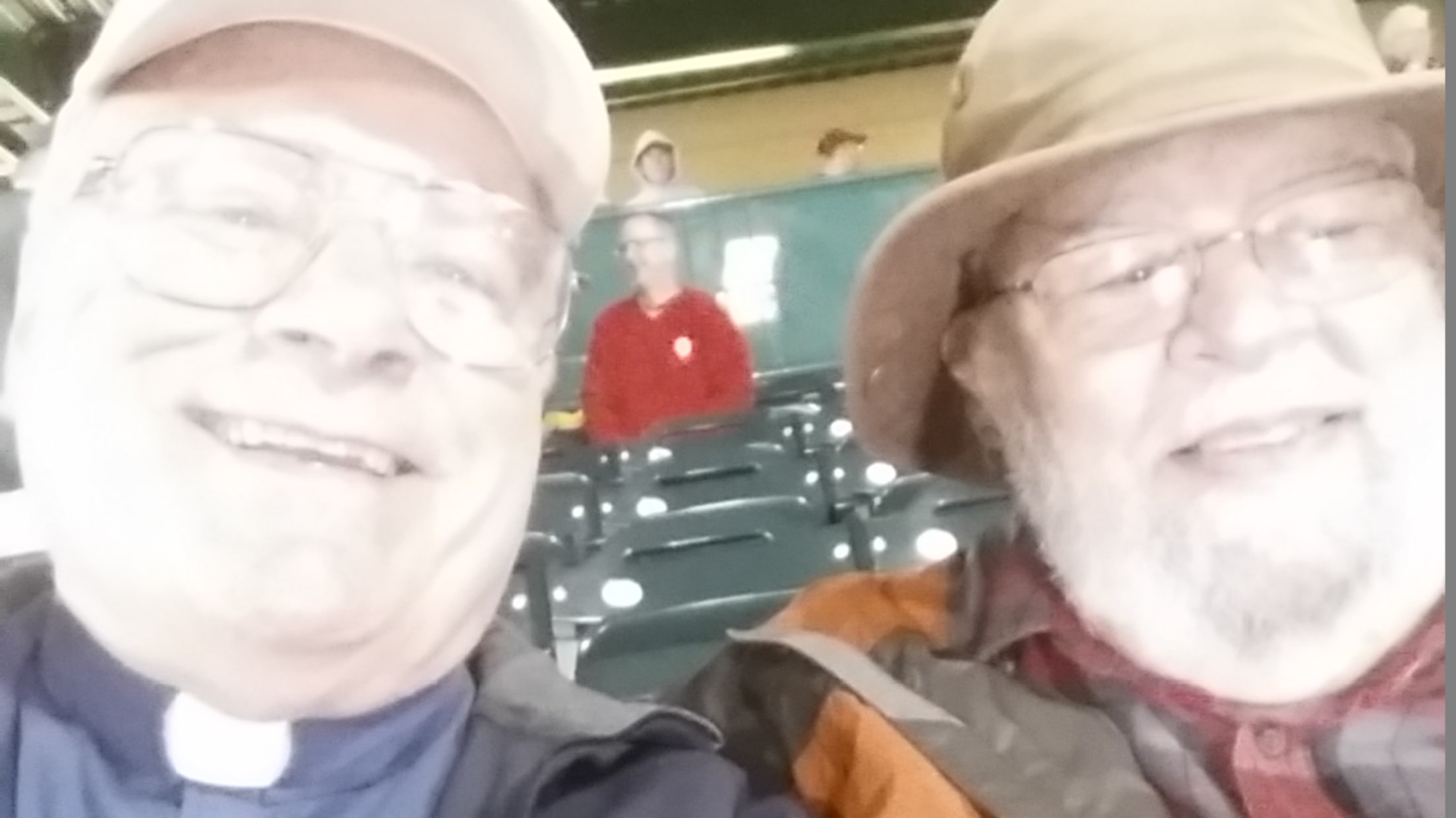 Father Tim Wrozek had been looking forward to April 13 for some time. Not only because it marked his 74th birthday, but also because he intended to celebrate the occasion at Parkview Field with the Fort Wayne TinCaps, who were scheduled to play their 2020 season home opener. However, for
Father Tim Wrozek had been looking forward to April 13 for some time.
Not only because it marked his 74th birthday, but also because he intended to celebrate the occasion at Parkview Field with the Fort Wayne TinCaps, who were scheduled to play their 2020 season home opener.
However, for the pastor of Immaculate Conception Catholic Church in Auburn, Ind., there wasn't a birthday celebration at the ballpark. Not yet, at least. The Minor League Baseball season, like most everything else in society these days, has been affected by the COVID-19 pandemic, with Opening Day delayed indefinitely.
Of course Father Tim knows this trouble well. Of late there have been no public celebrations of mass at Immaculate Conception either. Instead, parishoners have been advised to watch or listen to Sunday services broadcast from the Diocese of Fort South-South Bend's cathedral in downtown Fort Wayne, about a block away from Parkview Field. And just as pews around the country are vacant, even on Easter Sunday, so, too, were the seats at the ballpark on Opening Day.
A period for rebirth now past due.
"It's really hard," says Father Tim, who's been the pastor at Immaculate Conception in Auburn—about 30 minutes north of where the TinCaps play—since 2016. "My whole life has been to serve the people, to be there for them. Right now, I can't do that as best as I wish."
Most difficult for the priest of more than 30 years is that currently he can't make visits to those in need, including the sick. In addition to being at an age that makes him vulnerable to the virus, Father Tim is also diabetic, which puts him at further risk. Wisely, he's remained home at the parish rectory.
In idle time, Father Tim looks forward to when everyday life will return to normal and it's once again safe to go watch the TinCaps.
"I'm thinking baseball will be one of the chief healing agents for myself and others," he says.
Growing up almost two hours north of Fort Wayne in Jackson, Mich., Father Tim rooted for his favorite player, Al Kaline, and the Detroit Tigers. Decades later, he's a regular in the stands at Parkview Field, watching future major leaguers.
Father Tim, who previously served at Saint Joseph's on the south side of Fort Wayne, had a friend with season tickets who'd invite him to games. When that friend moved out of the area five years ago, Father Tim decided to purchase a half-season ticket plan of his own.
As a priest, he took a vow of poverty when ordained. His personal budget doesn't feature much room for entertainment expenses, but thanks to the affordability of TinCaps tickets, it's still feasible for him.
"I love the ambiance," says Father Tim, whose favorite games to attend are theme nights, like Star Wars, and when national entertainers, such as QuickChange, come to perform. "The roar of the crowd, the fireworks, the smell of the food."
When baseball finally returns to Parkview Field, he says he can't wait to order a Philly cheesesteak with jalapeño peppers.
Beyond that, Father Tim appreciates the feeling of community at the ballpark. From the friendly nature of the parking lot attendant he usually sees, to the ushers who know him by name, to the fellow season-ticket holders seated in the same area who've become friends, he's found no other place as wonderful. Father Tim especially appreciated when his personal TinCaps ticket representative, Jenn Sylvester, assisted him in moving his seats to the top of Section 106—angled just right of home plate—so he wouldn't have to walk any stairs.
While he can't make all 35 games included in the package, he pays it forward by giving tickets to members of his parish (something the TinCaps' electronic ticketing system allows fans to easily manage online).
"We're proud to have fans from all backgrounds," TinCaps President Mike Nutter says. "We cater to families, individuals, and sometimes, yes, even those in religious life."
Father Tim himself appreciates the diversity at Parkview Field, both in the crowd and on the diamond. In fact, at Saint Joseph's, he said a weekly mass in Spanish. Sometimes he'd recognize players on the field who he'd met before at church.
Despite the stark challenges presently faced, Father Tim leans into his faith.
"This present suffering is only for a time. It's not for the rest of our lives. It will pass."
Even amid the distress, Easter brought him a reminder of Psalm 118:24.
"This is the day the Lord has made; rejoice and be glad."
Though not formally in scripture, Father Tim adds one final verse, perhaps better attributed to the church of baseball: "Go TinCaps."