Washington homers in doubleheader loss to Jupiter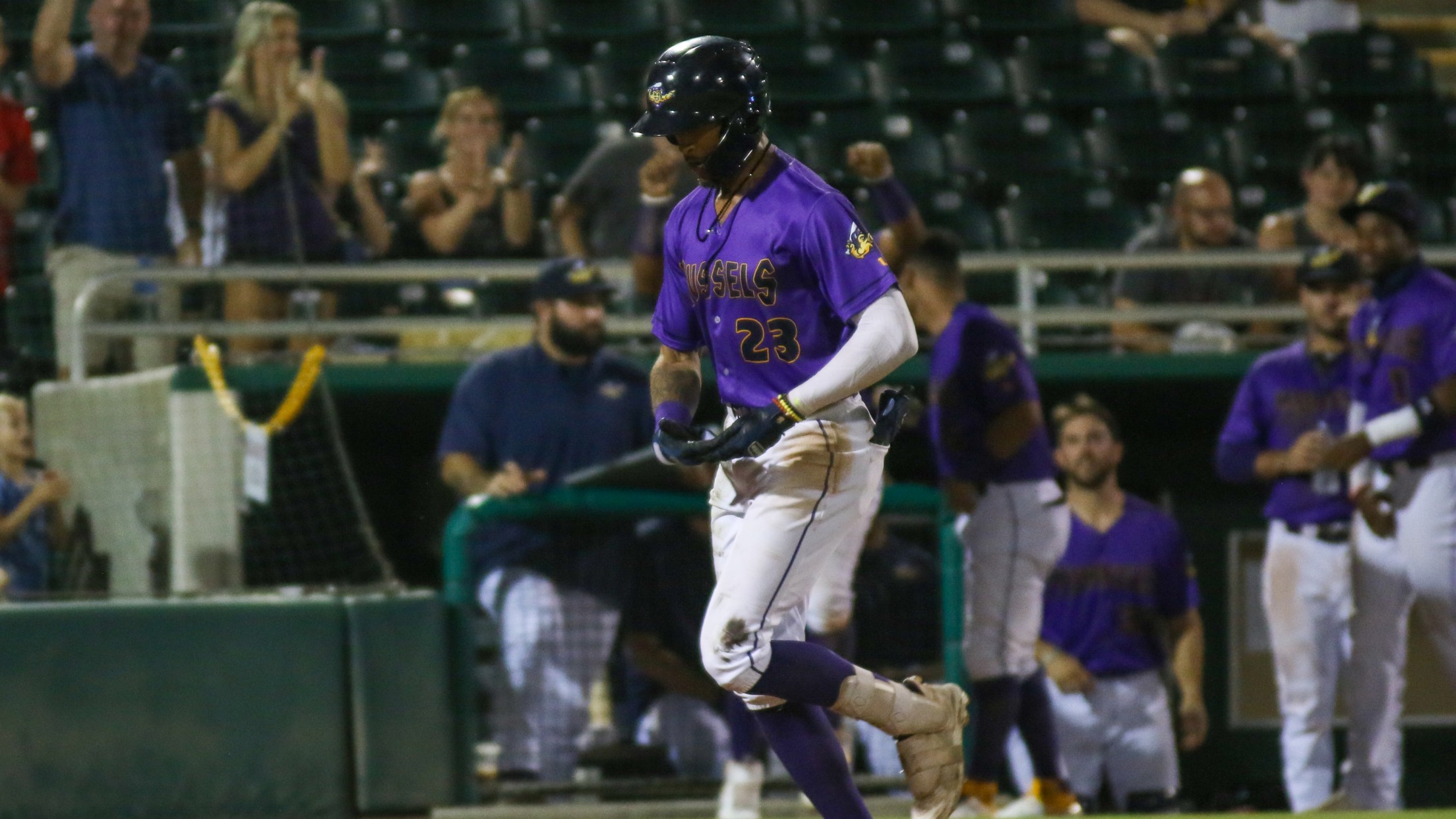 FORT MYERS, Fla. (July 15, 2021) – Justin Washington homered and Sawyer Gipson-Long spun a quality start, but the Fort Myers Mighty Mussels dropped a doubleheader with the Jupiter Hammerheads at Hammond Stadium Thursday. Washington's home run was his first in the Twins' organization, a solo shot in Game 2
FORT MYERS, Fla. (July 15, 2021) – Justin Washington homered and Sawyer Gipson-Long spun a quality start, but the Fort Myers Mighty Mussels dropped a doubleheader with the Jupiter Hammerheads at Hammond Stadium Thursday.
Washington's home run was his first in the Twins' organization, a solo shot in Game 2 that cut the Mighty Mussels' deficit to 2-1.
However, that was all the offense Fort Myers (35-28) could muster against Jupiter (28-34) starter Luis Palacios (2-1). The left-hander fanned seven and didn't walk a single batter in a seven-inning complete game. Palacios kept the Mussels' hitters off balance with a variety of off speed pitches, tossing 100 pitches for the night.
Gipson-Long (4-3) has now accounted for three of the Mussels' five quality starts this season. The Georgia native struck out five while allowing two runs (one earned) on five hits.
In a scoreless game in the top of the third, Hammerheads first baseman Zack Cone reached on a throwing error before advancing to third on a single by Nasim Nunez. With Nunez stuck between first and second, the Mussels committed a throwing error, allowing Cone to score and give Jupiter a 1-0 lead.
With the same margin in the fourth, Cameron Barstad pulled a double down the right field line before advancing to third on a groundout. The next batter was Angeudis Santos, who flew out to deep left to score Barstad and extend the lead to 2-0.
The Mussels got excellent starting pitching in Game 1 as well. Aaron Rozek spun five scoreless innings in his Low-A debut, allowing just three hits while striking out seven. However, Steven Cruz allowed a two-run home run to Eddy Alvarez to give Jupiter a 2-1 lead.
Fort Myers tied the game in the seventh on a Misael Urbina sacrifice fly, but the Hammerheads scored seven runs in the eighth to win the game 9-2.
The Mussels will look to even the series at 7 p.m. on Friday. RHP Bobby Milacki (0-1, 4.22) will make the start for Fort Myers, opposed by RHP Yeremin Lara (4-0, 2.83) of Jupiter. Coverage begins at 6:45 p.m. on the Mighty Mussels Baseball Network.