WATCH: Black Bears Manager Jedd Gyorko on team's hot start to June
Black Bears are undefeated in seven games in June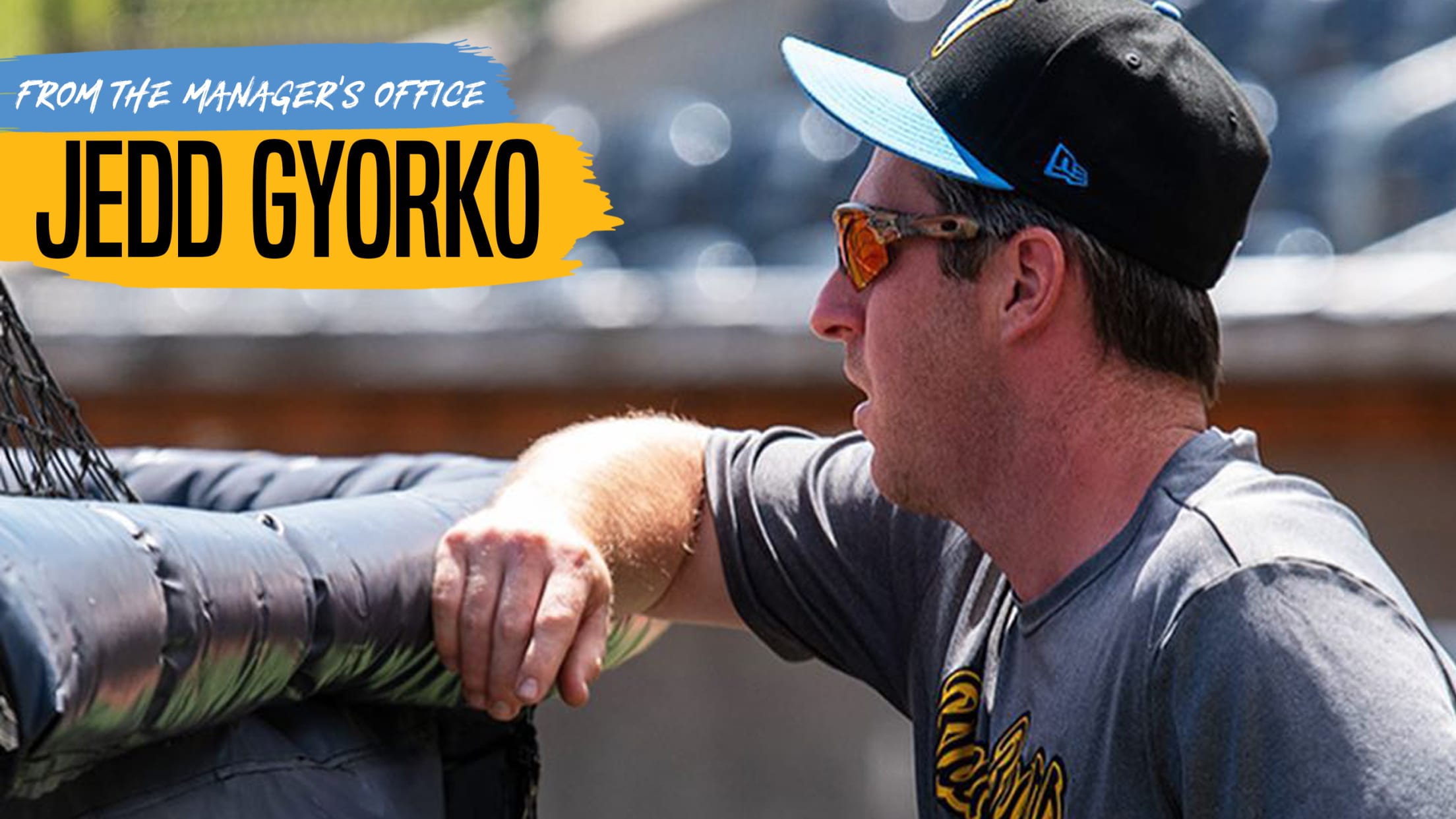 Since the calendar has flipped to June, the Black Bears have remained unbeaten by going 6-0-1 against Mahoning Valley and Trenton the past two weeks. The team has won four straight against the Scrappers going back to May 31, as well. Manager Jedd Gyorko has seen his players get more
Since the calendar has flipped to June, the Black Bears have remained unbeaten by going 6-0-1 against Mahoning Valley and Trenton the past two weeks. The team has won four straight against the Scrappers going back to May 31, as well.
Manager Jedd Gyorko has seen his players get more comfortable over the last week, and it has proven in the results. The Black Bears have scored eight or more runs in six of the seven games in June so far.
Now that the players are feeling more at ease, Gyorko has noticed that, "situational hitting was a struggle at the start, and now it seems like every game we're getting a big two-out hit, giving us the lead or puts us out in front." Players like C Ryan McCoy and INF Jeron Williams have been just a few of the standouts thus far.
McCoy is batting .435 in eight games while adding 6 RBIs in the process. Williams has a team-best 11 hits in 11 games, while adding 6 RBIs as well.
Seeing the progress the last week has been fun for the coaching staff, according to Gyorko, adding that "it's been fun to watch how these guys have gelled together and, playing together, playing with each other and for each other that's pretty cool to see." Gyorko continued that the team has been, "making very good strides, getting better each and every day which is what we want to see and just representing themselves well, this is a chance to go out and showcased themselves and they're doing a good job of it."
The Black Bears have also added familiar names OF Austin Davis, C Paul McIntosh, and INF Grant Hussey to enhance the lineup. McIntosh went 4-5 in his season debut, helping lead the team to a 10-3 win over Mahoning Valley on Tuesday with 3 RBIs.
On the mound, LHP Mitch Bratt earned his first win in his third start of the season on Tuesday, tossing five innings while striking out eight in the process. RHP Michael Hobbs also made his team-high fifth relief appearance in the victory over the Scrappers.
Gyorko believes that the coaching staff is doing as much as possible to help the players prepare as best as possible, saying that "we're putting in the time, we're putting in the work just to make these kids comfortable first and foremost and put them in the best positions to succeed, I know when I was going through I wanted coaches to put me in the best spots and that's what I'm trying to do for these kids."
It is hard to argue that the entire team effort, from the coaching staff down to the players, isn't providing results as the summer starts to heat up at Monongalia County Ballpark.