What A Year: 2021 Season In Review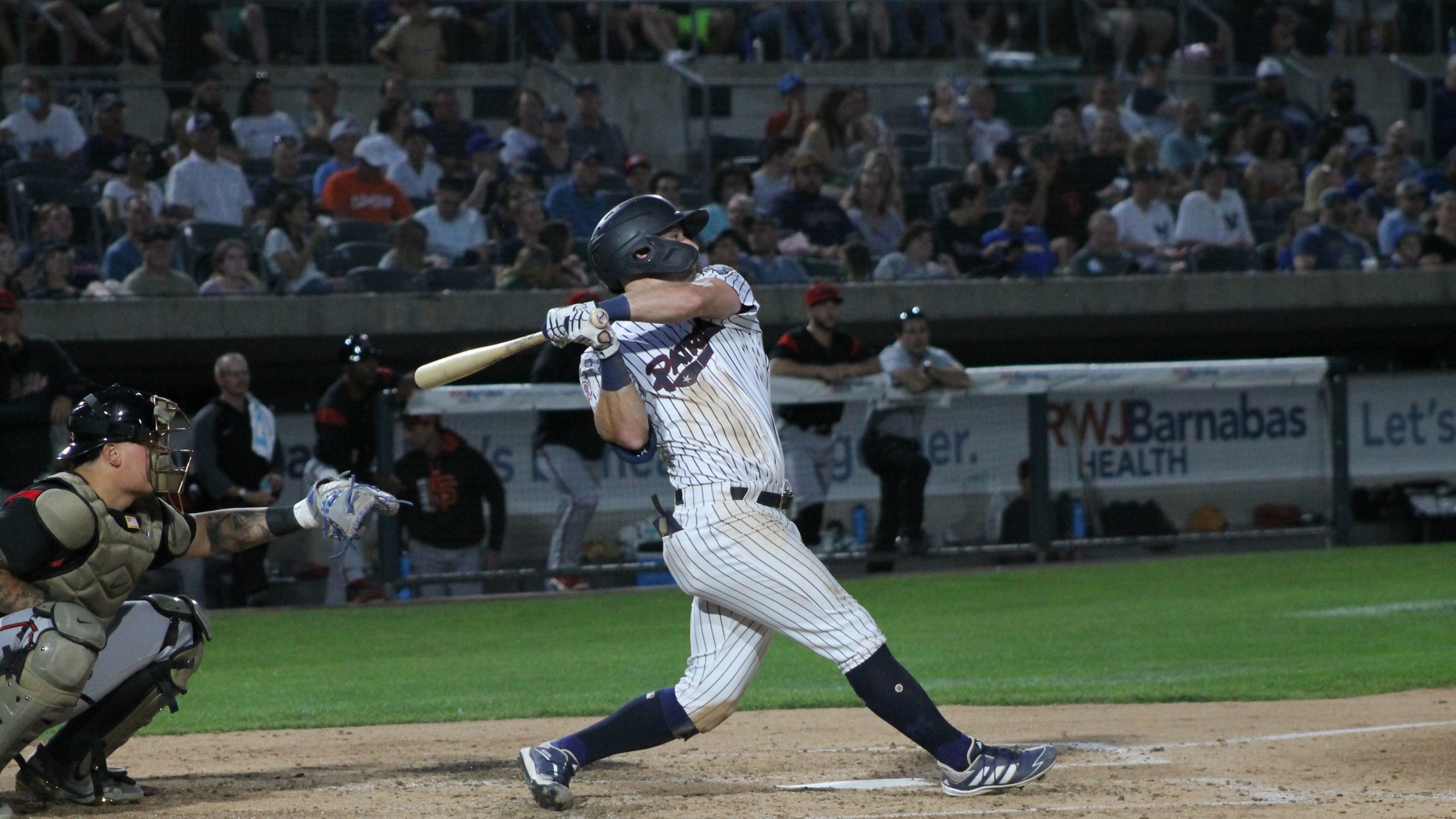 Bridgewater, New Jersey – While the 2021 season did not end as we all hoped with a championship run, our first year as the New York Yankees Double-A affiliate was a memorable one. It's been a whirlwind since the announcement of our independent team joining the Yankees family back in
Bridgewater, New Jersey – While the 2021 season did not end as we all hoped with a championship run, our first year as the New York Yankees Double-A affiliate was a memorable one.
It's been a whirlwind since the announcement of our independent team joining the Yankees family back in November. The Somerset Patriots received an unprecedented amount of attention and exposure throughout the sports world then and throughout the year.
It's Official! The Somerset Patriots are the Double-A Affiliate of the @yankees.#PatriotsInPinstripes | #NYYforNY

— Somerset Patriots (@SOMPatriots) November 7, 2020
"Double-A baseball is where you are going to see a lot of prospects," Joe Torre said at the press conference announcing the partnership with the Yankees. "You may be seeing them leave in the middle of the season to join the big club, so this really is a big deal."
TD Bank Ballpark saw several upgrades to meet MLB's requirements for their minor league affiliates including expanded clubhouses, a brand-new indoor batting cage facility, state-of-the-art field lighting, a remodeled home bullpen and dugouts, and padding along the entire wall around the field. Fans would also be treated to a multi-camera MiLB.tv broadcast of home games as the Patriots invested in a set up and staff to showcase the team around the world.
The Somerset Patriots are heartbroken to announce the passing of Chairman Emeritus Steve Kalafer from cancer this morning at the age of 71. pic.twitter.com/nkNWVgy27Y

— Somerset Patriots (@SOMPatriots) April 21, 2021
We had our hearts broken when we lost our Founding Chairman, Steve Kalafer, to a battle with cancer. However, we were reassured that all that he taught us and his guidance would always show us the way on this extraordinary journey we continue with his sons Jonathan and Josh as Co-Chairmen.
"You can't tell the story of the Somerset Patriots without starting with my dad," said Jonathan Kalafer. "He was an amazing entrepreneur with this very special, creative energy and the ability to bring people together and do amazing things. He created this ballpark through a dream he had to bring baseball to the community."
The Patriots kicked off their inaugural season in pinstripes with RHP Luis Gil on the mound at TD Bank Ballpark and OF Estevan Florial launching home runs into the night sky. They were two of four players to go to the Yankees after starting the season in Somerset. Gil, RHP Stephen Ridings, and INF Hoy Park made their MLB debuts, while Florial returned to New York after a short stint in 2020.
Strong performances in Somerset made pitching stars Glenn Otto and Janson Junk valuable parts of the trades that brought OF Joey Gallo and LHP Andrew Heaney to the Yankees. Both Otto and Junk made their MLB debuts for the Texas Rangers and Los Angeles Angels respectively.
Fans were able to watch top Yankees prospects come through Somerset including SS Oswald Peraza, OF Brandon Lockridge, C Josh Breaux, INF Oswaldo Cabrera, C Donny Sands, as well as pitchers Gil, RHP Luis Medina, RHP Hayden Wesneski, LHP Ken Waldichuk, and RHP Randy Vasquez.
YOU ALREADY KNOW 😏 pic.twitter.com/UmJtOtJtCk

— Somerset Patriots (@SOMPatriots) June 18, 2021
The Patriots welcomed 11 MLB rehabs to Somerset as LHP Zack Britton, INF Luke Voit, LHP Wandy Peralta, RHP Luis Severino, RHP Clarke Schmidt, INF Chris Gittens, RHP Corey Kluber, OF Clint Frazier, C Gary Sanchez, INF Gio Urshela, and INF Gleyber Torres all donned the red, white, and blue.
"The fans are unbelievable and that area is really nice," Voit told the New York Post's Ryan Dunleavy after his rehab stint. "Good setup for the guys — brand new [batting] cage, big weight room, playing surface was good."
WATCH | Ron Marinaccio gets the final out in the first no-hitter in franchise history! pic.twitter.com/IsHuXiDFyU

— Somerset Patriots (@SOMPatriots) August 8, 2021
The team saw it's first-ever no hitter in a combined effort by Severino, Shawn Semple, and Ron Marinaccio on Sunday, August 8th. The Patriots, powered by first baseman Dermis Garcia's franchise single-season record of 31, also broke the team's home run record with 175.
The Patriots opened up at limited capacity due to COVID restrictions. By mid-June, fans began filling the ballpark once again, with a season-high 7,011 on Friday, June 18th.
We're ready. 💪 pic.twitter.com/8g1QjJnqMt

— Somerset Patriots (@SOMPatriots) September 10, 2021
As the season was winding down and the excitement of playoffs was the talk leading into the final homestand, the Central New Jersey area was hit hard by Tropical Storm Ida. The remnants of the hurricane flooded TD Bank Ballpark and the surrounding areas. The damage forced the Patriots to move three games of their final home series to Hartford, while the staff and grounds crew led by Dan Purner, got TD Bank Ballpark ready for a return to Bridgewater by Friday, September 10th.
"I was in awe, to be honest with you, to walk in and see the place flooded," said Patriots president and general manager Patrick McVerry, on the field with reporters before the game on Friday. "I'm in awe now that we're actually here on the field that was covered in water a week ago. So it's been a whirlwind. Emotions high and low, but I couldn't be more proud of our groundskeeper, Dan Purner, really everybody on our staff who chipped in to make this look the way it looks right now."
Through the transition from the Atlantic League to the Double-A Northeast League, the Patriots were able to welcome old friends and new fans to TD Bank Ballpark. The team has worked to provide fans that have followed the Patriots since 1998 the experience they have loved and more, while introducing themselves to a whole new audience excited to see Yankees prospects.
"The Yankees way is about excellence," said Josh Kalafer. "And I feel that if we can partner in that pursuit of excellence and we can do whatever we can to support achieving the 'Yankees way' every day in Somerset County, then we are honoring the affiliation we are so grateful to have."