Williams Homers Twice in 9-5 Win on Sunday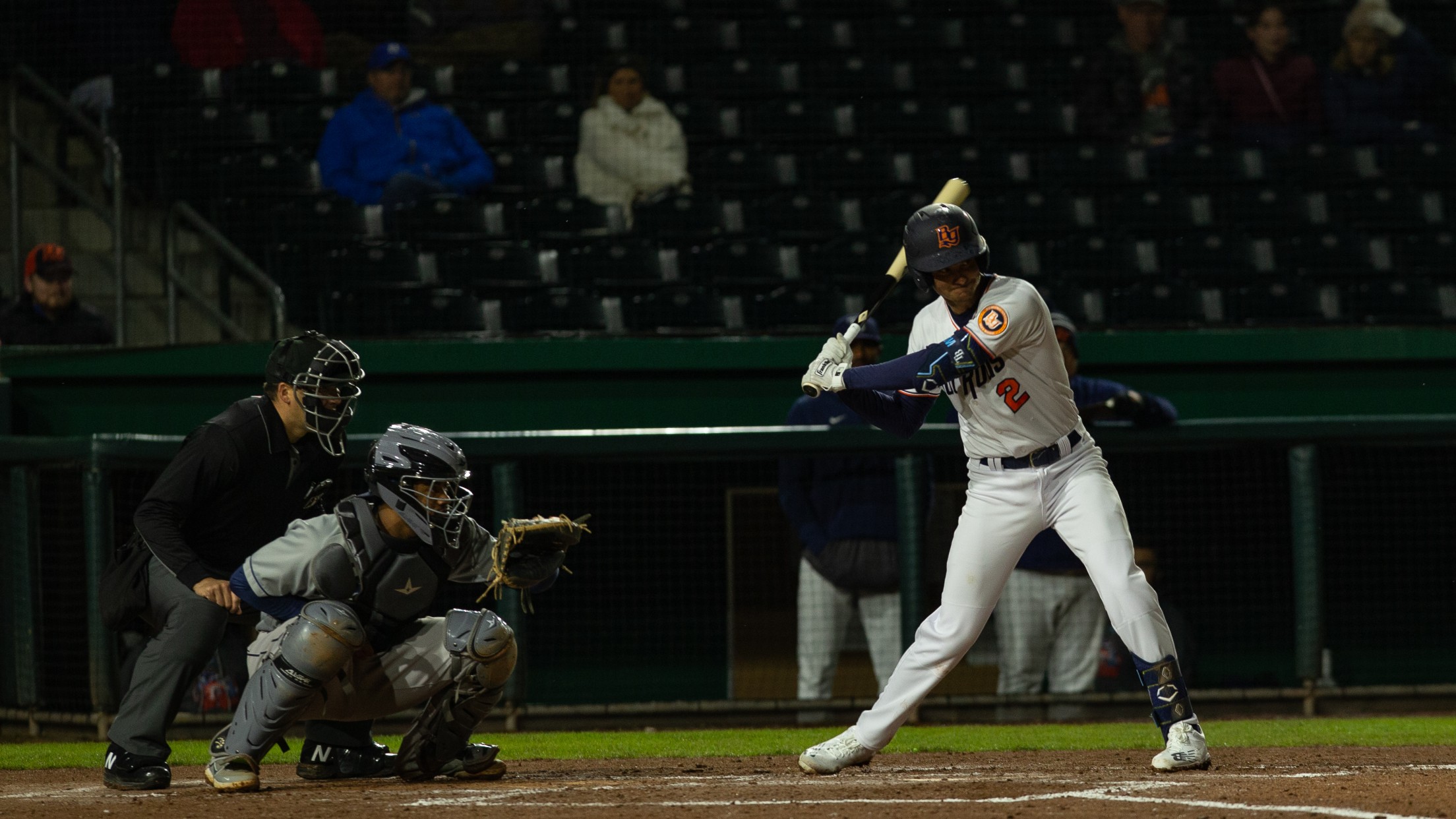 Greenville, South Carolina– Alika Williams hit two home runs, including a three-run shot, to power the Bowling Green Hot Rods (2-1, 43-25) to a 9-5 victory over the Greenville Drive (1-2, 27-42) in Sunday's series finale at Fluor Field at the West End in Greenville, South Carolina. The Hot Rods
Greenville, South Carolina– Alika Williams hit two home runs, including a three-run shot, to power the Bowling Green Hot Rods (2-1, 43-25) to a 9-5 victory over the Greenville Drive (1-2, 27-42) in Sunday's series finale at Fluor Field at the West End in Greenville, South Carolina. The Hot Rods enjoy a league-wide off day on Monday before starting a six-game series with the Asheville Tourists on Tuesday night with a 5:35 PM CT first pitch.
The Drive scored an early run in the first against Hot Rods starter Mason Montgomery, but the Hot Rods offense flexed their muscles in the fifth to take a five-run lead. Casey Cobb came on in relief and Diego Infante doubled off the wall in center. A wild pitch put Infante on third and Tanner Murray walked. Heriberto Hernandez tied the game with a single to left, scoring Infante and moving Murray to third.
Nate Soria singled with one out to plate Murray, making it a 2-1 game while Hernandez took third. Hernandez scored when Michael Berglund bunted for a hit to give BG a 3-1 edge. With two outs, Soria on third, and Dru Baker at first, Alika Williams blasted his sixth homer of the season to extend the Hot Rods lead to 6-1.
The Drive scored runs in the sixth and seven to make it a 6-3 game, but Alika Williams hit his second homer of the game to extend the lead to 7-3. Greenville plated another run on a wild pitch in the eighth but Berglund hit his second homer of the series to right, a two-run shot, to give BG a 9-4 edge with Bowling Green going on to win by the same score.
Montgomery pitched 3.0 innings while allowing one run on three hits with two walks and five strikeouts in a no-decision. Cameron Leonard (2-0) held the Drive to one run on two hits with six strikeouts over 2.2 innings in a win. Nomar Rojas allowed two unearned runs on four hits with two strikeouts over 2.1 innings. Graeme Stinson threw the ninth inning, letting up a run on two hits with three strikeouts.
Notes: Williams had the second multi-homer game of his career… It's also his second of the month, with the other happening on June 18 against Winston-Salem… Williams had his 11th multi-hit game of the season… It's BG's sixth multi-HR game for a player this season…Infante had his 15th multi-hit game of the season… It was also his eighth multi-RBI game of the year… It was his sixth three-hit game of the year… Leonard tied a career-high in strikeouts with six… Montgomery struck out 17 Drive players in the series… Bowling Green had 10+ hits in a game for the ninth time in the month of June… Berglund had his second multi-hit game of the year… The series against Greenville marks the second time this season the Hot Rods won a series 5-1… The Hot Rods start a six-game series against the Asheville Tourists on Tuesday after an off day on Monday… Fans can listen to the game on Talk 104.1 FM and 930 AM WKCT beginning with the Hot Rods Warmup Show… Fans can also watch live on MiLB.tv, listen via the MiLB First Pitch app on Android and IOS, or go to the Hot Rods website at www.bghotrods.com
###
Hot Rods Baseball