Win Streak Comes To An End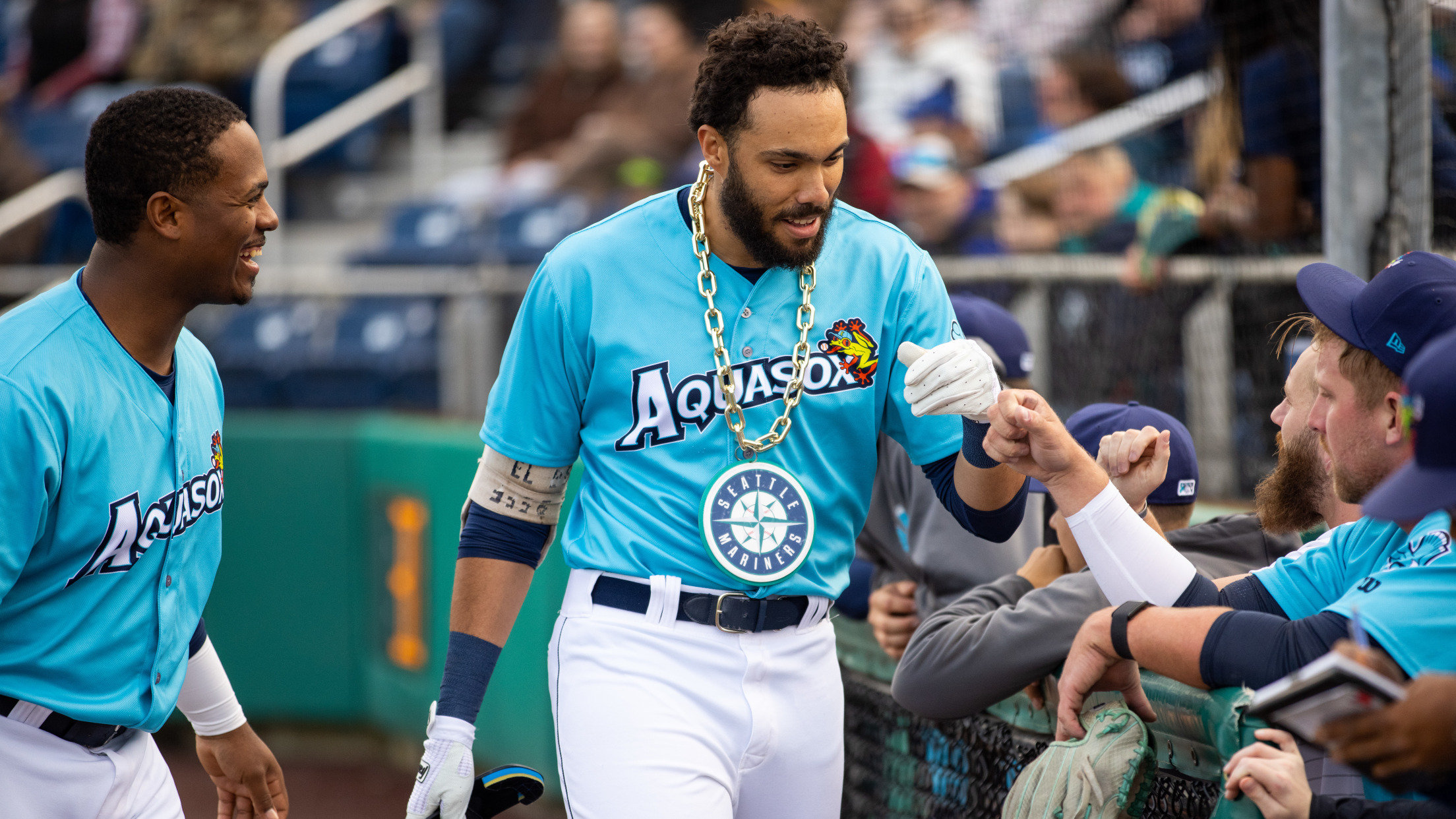 EVERETT, WASHINGTON: Going for a record tenth straight win, the AquaSox sent Jimmy Joyce to the hill. Joyce would strike out eight batters in four frames however he also walked five batters. The walks came back to hurt him as it put Everett in an early hole causing the offense
EVERETT, WASHINGTON: Going for a record tenth straight win, the AquaSox sent Jimmy Joyce to the hill. Joyce would strike out eight batters in four frames however he also walked five batters. The walks came back to hurt him as it put Everett in an early hole causing the offense to play catchup.
Everett's offense would score its first run in the top of the third as James Parker hit a solo home run to tie the game at one. The home run was his fourth of the year. Parker would be the lone Everett batter with a multi-hit game.
Unfortunately, the Dust Devils would untie the game with a big fourth inning scoring six times. Everett would respond again as Cole Barr would hit a double to score Charlie Welch.
Everett's final runs of the game would come off the bat of Dariel Gomez who clobbered his 12th home run of the season, a two-run shot. Gomez continues his productive June. He is now hitting .286 in June with four home runs and has driven in 11 runs.
You do NOT want to face @DarielAneudysGF this month pic.twitter.com/FipnH9TMXF

— Everett AquaSox (@EverettAquaSox) June 17, 2022
Fred Villarreal would pitch 2.1 innings of one hit ball in relief as he struck out three along the way. In 9.1 innings this month, Villarreal has yet to allow an earned run as he has nine punch-outs to just two walks. Villarreal also has a 2-0 record in his four games pitched.
The winning streak comes to an end, the final score of 10-4. Tri-City is now 26-30 and Everett falls a game under .500 at 29-30. With Spokane losing tonight, Everett remains 1.5 games back of second place as they continue fighting for the first half championship title.
Gabe Matthews went 3-5 with a pair of home runs for the Dust Devils. Robinson Pina earned the win after going 5.0 innings allowing only three hits.
PICTURED ABOVE: Dariel Gomez
PHOTO CREDIT: Shari Sommerfeld
Who doesn't love Funko Friday? No more work for the week plus you get a cool Funko item at the ballpark. This coming Friday come and get your limited-edition Funko Field Pop Pin 4-pack featuring everyone's favorites, Webbly and Freddy Funko! Limit one per person (not one per ticket). Postgame Launch-a-Ball with great prizes (One fan will win $100!)
ABOUT THE EVERETT AQUASOX:
The Everett AquaSox are the High-A affiliate of the Seattle Mariners who were ranked number one by Baseball America's 2022 Organization Talent Rankings. The roster is highlighted by shortstop Noelvi Marte. Marte is currently ranked number 11 on MLBs top 100 list and ranked number two on the Mariners top 30 prospects list. Joining Marte in Everett from the Mariners top 30 prospect list are: Outfielder Alberto Rodriguez (#8), lefthanded pitcher Adam Macko (#11), right-handed pitcher Bryce Miller (#23), and outfielder Victor Labrada (#26). Group tickets, family outings and ticket packages for the 2022 season are selling fast but still available for purchase. For more information on how you can be a part of our team this season call our office at (425) 258-3673 or visit AquaSox.com for more information.