Woodpeckers Split Series With Salem Following Sunday Defeat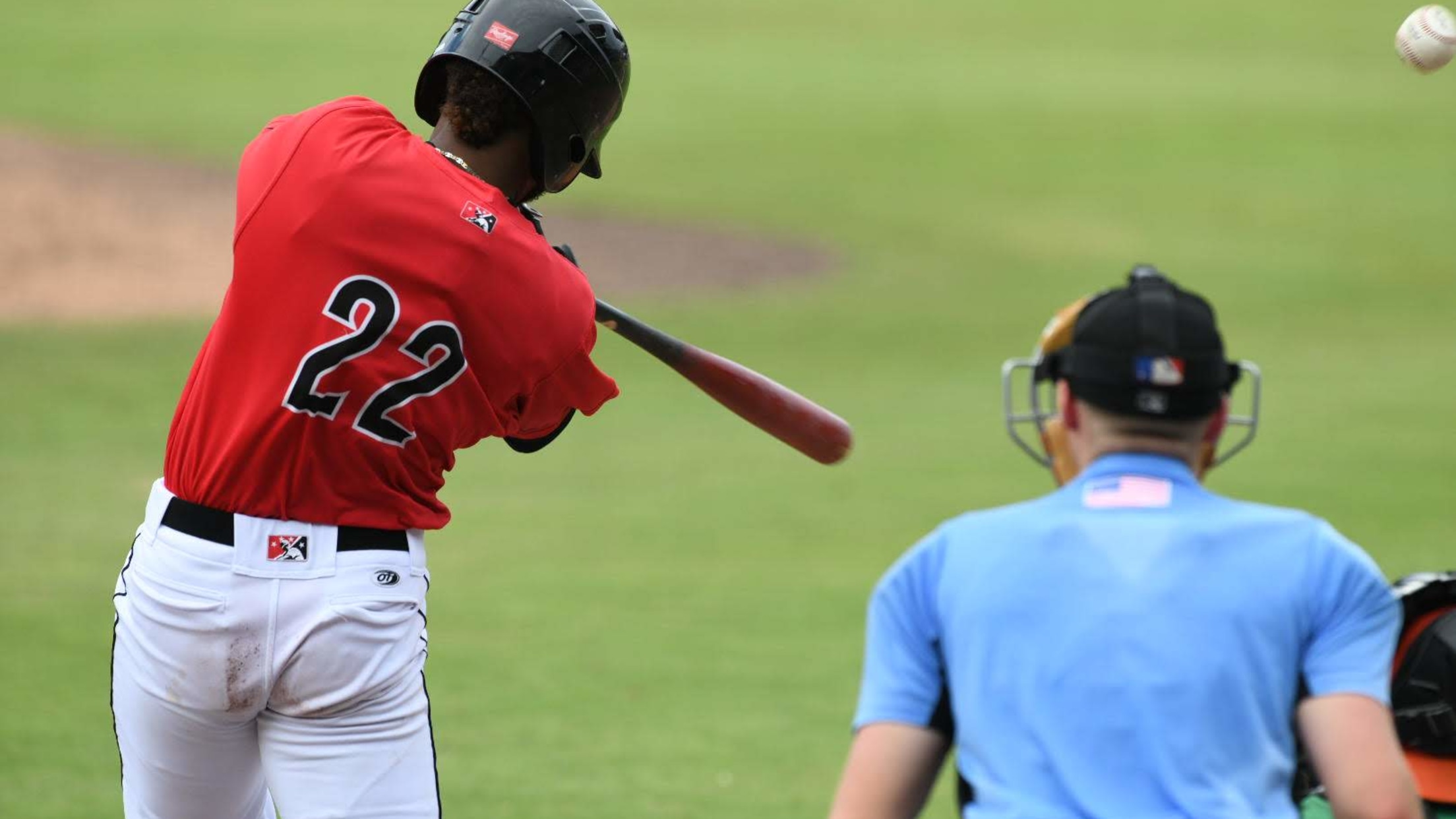 SALEM, VA - The Fayetteville Woodpeckers (29-36) fell behind from the opening inning on Sunday and trailed throughout in a 7-3 loss to the Salem Red Sox (37-29) at Haley Toyota Field. After taking each of the last three game, Fayetteville settles with a split in their only regular season
SALEM, VA - The Fayetteville Woodpeckers (29-36) fell behind from the opening inning on Sunday and trailed throughout in a 7-3 loss to the Salem Red Sox (37-29) at Haley Toyota Field. After taking each of the last three game, Fayetteville settles with a split in their only regular season series with the Red Sox.
After Justin Dirden put Fayetteville on the board with an RBI double in the top of the first, Salem quickly countered with three runs against Fabricio Reina (L, 1-3). Ceddanne Rafaela was hit with a pitch in the helmet and had to be lifted from the game. Matthew Lugo and Stephen Scott followed with consecutive RBI doubles to put Salem ahead 2-1. Scott advanced to third on a flyout to center and scored on a wild pitch to make it 3-1.
Lugo drove in his second run with a single against Reina in the second, and a fielding error in the fourth allowed Salem to press ahead 5-1.
Nate Perry put a stop to five unanswered Salem runs, doubling home Nerio Rodriguez to make in the fifth against Chih-Jung Liu (W, 2-0) to make it 5-2. Liu worked five complete innings in the start for Salem, walking one and striking out two.
Pedro Baez took over for Reina in the fifth, making his second rehab appearance of the series. Baez worked through a scoreless inning on 19 pitches, wracking up a strikeout of Alan Marrero and stranding Angel Maita on third after allowing a two-out walk.
Jayson Schroeder worked three innings behind Baez, issued a bases loaded walk in the sixth, allowed an unearned run in the seventh, and closed his night with a scoreless eighth.
Trailing 7-2 in the eighth, Dirden tripled into left center field off Robert Kwiatkowski, and scored on a lineout to right field from Jordan Brewer. Kwiatkowski returned for his second inning and closed the game out with a scoreless ninth.
The Woodpeckers will enjoy and off day on Monday before returning to Segra Stadium on Tuesday for the start of a home series with the Kannapolis Cannon Ballers. First pitch on Tuesday is at 6:30 p.m. ET.
FULL BOX SCORE: https://www.milb.com/gameday/woodpeckers-vs-red-sox/2021/07/18/649118#game_state=final,lock_state=final,game_tab=box,game=649118