Woodpeckers Swept by Cannon Ballers in Double-Header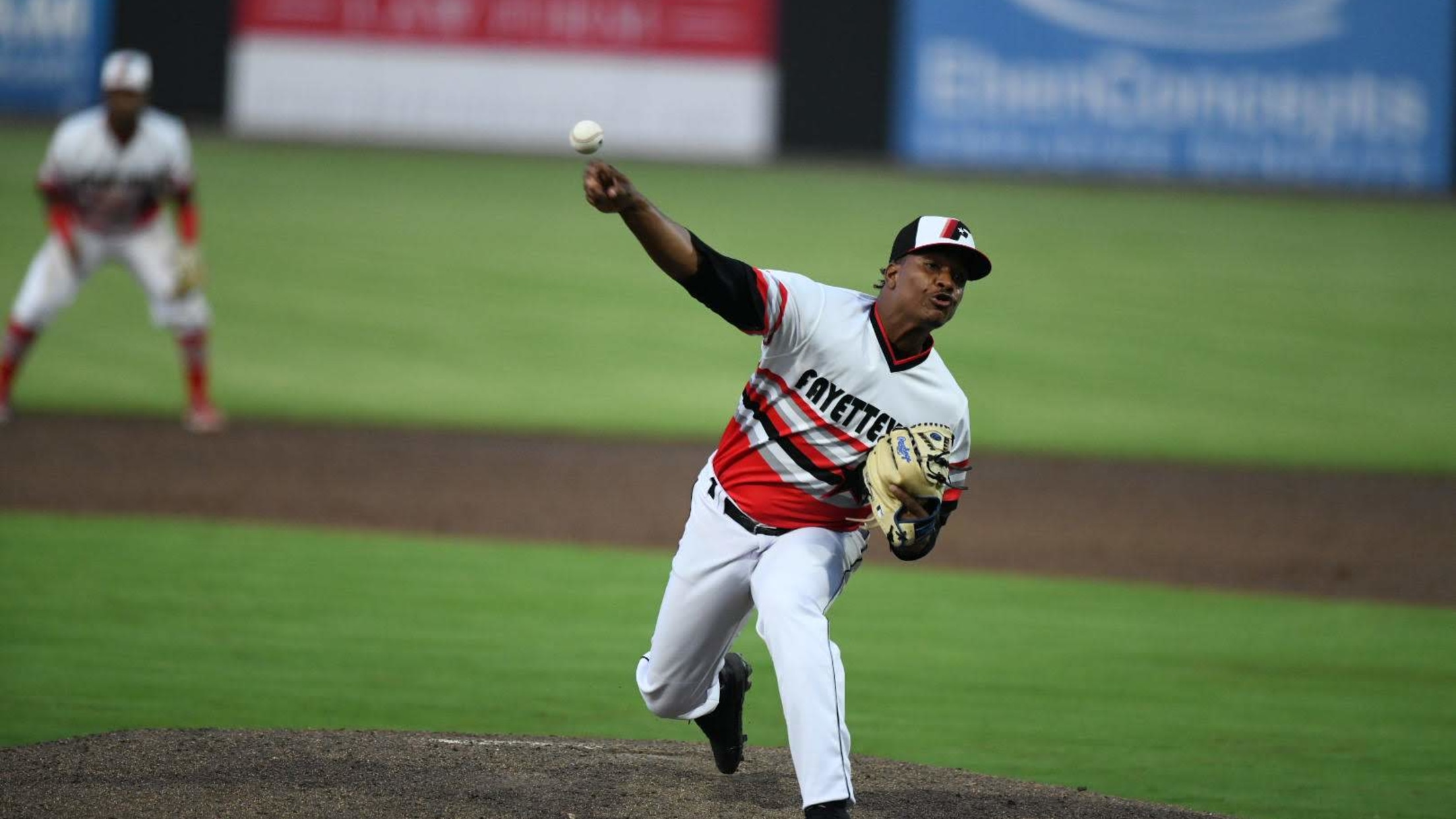 GAME 1 Kannapolis opened up the scoring in the first with an RBI double against Shea Barry. Barry would leave the game due to a shoulder injury, and was replaced on the mound by Jose Betances. Betances worked through the third and tossed 2.2 innings of scoreless relief while striking
GAME 1
Kannapolis opened up the scoring in the first with an RBI double against Shea Barry. Barry would leave the game due to a shoulder injury, and was replaced on the mound by Jose Betances. Betances worked through the third and tossed 2.2 innings of scoreless relief while striking out four.
The Woodpeckers loaded up the bases in the third against White Sox top prospect Jared Kelly on two singles and a walk. Nerio Rodriguez brought in two runs with an RBI single against new reliever Kevin Folman (W, 3-2) to tie the game. Yohander Martinez connected with a base hit against Folman (W, 3-2) to score Jordan Brewer and take a 3-2 lead. Kannapolis would tie the game in the fourth, scoring on a fielder's choice from Victor Torres
Samil Polanco singled against reliever Julio Robaina (L, 1-3) to lead off the fifth for Kannapolis. Bryan Ramos followed with a deep fly to right field that was robbed with a reach over the wall from Justin Dirden to keep the game tied. In the next at bat however, Luis Miesis homered to give the Cannon Ballers a 5-3 lead.
Down to their final outs, the Woodpeckers brought in a run on a Diden groundout to make it a 5-4 game. Pauly Milto (SV, 1), recovered with a strikeout of Brewer that closed the game.
GAME 1 BOX SCORE: https://www.milb.com/gameday/cannon-ballers-vs-woodpeckers/2021/07/21/649187#game\_state=final,lock\_state=final,game_tab=box,game=649187
GAME 2
Kannapolis opened up a 14-0 lead after three innings and handed Fayetteville their largest margin of defeat in a 15-2 defeat.
Harvin Mendoza opened the scoring with a two-run double in the first against Cesar Gomez (L, 0-5), and Samil Polanco added a two run single in the second. A sacrifice fly from Bryan Ramos made it 5-0 after two innings.
Nine runs crossed in the Kannapolis third on three-run homers from Lecy Delgado Jr. and Polanco. Harvin Mendoza added an RBI single, and Richard Mendoza drove home two more to make it 14-0 after three. Gomez was lifted from the game in the third inning for Ernesto Jaquez, who recorded the final two outs and went on to pitch 2.2 scoreless innings while striking out four. In total, Gomez allowed 14 runs, 12 earned, the most by any Fayetteville pitcher in an outing this season.
The Woodpeckers ended the shutout bid in the bottom of the sixth, making it a 15-2 game on an RBI single from Carlos Hurtado, and a groundout from Yohander Martinez that scored a run.
Ronaldo Urdaneta, an infielder, went to the mound in the top of the seventh and tossed a scoreless inning.
The series continues on Thursday with first pitch scheduled for 6:30 pm ET at Segra Stadium.
GAME 2 BOX SCORE: https://www.milb.com/gameday/cannon-ballers-vs-woodpeckers/2021/07/21/649223#game_state=final,lock_state=final,game_tab=box,game=649223