Back-And-Forth Shootout Ends in Tides Victory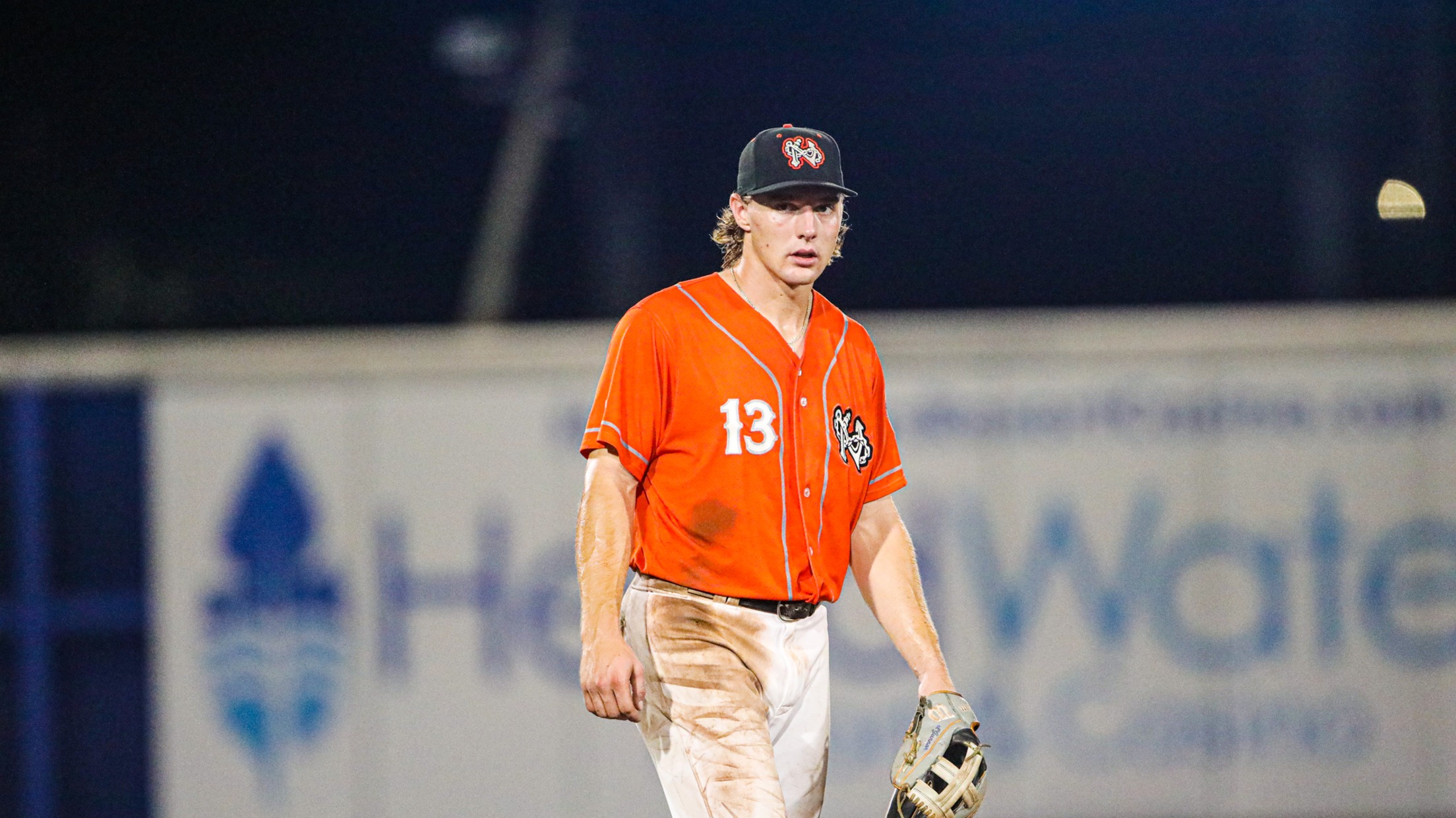 (Josh Whitlow)
MEMPHIS, Tn. --- The Norfolk Tides (46-49) made a comeback victory against the Memphis Redbirds (51-44), beating them, 13-10, Wednesday night at AutoZone Park. The win snapped a five-game losing streak for the Tides. Right off the bat, Gunnar Henderson led the game off with a double. He scored on
MEMPHIS, Tn. --- The Norfolk Tides (46-49) made a comeback victory against the Memphis Redbirds (51-44), beating them, 13-10, Wednesday night at AutoZone Park. The win snapped a five-game losing streak for the Tides.
Right off the bat, Gunnar Henderson led the game off with a double. He scored on double by Kelvin Gutiérrez. Robert Neustrom would follow with a sacrifice fly to make it 2-0. In the third, Henderson struck again with a solo home run to make it 3-0.
Memphis scored their first run in the bottom-half of the third when Scott Hurst hit their first home run. But Norfolk padded their lead in the fourth with a solo home run from Neustrom. Henderson wowed again later in the inning with a three-run shot, putting the Tides up, 7-1.
The Redbirds started to make their big comeback in the fifth inning. Alec Burleson launched a two-run homer in the fifth to make it 7-3. They took the lead in the sixth when they plated four more runs, including a go-ahead solo homer by Paul DeJong to make it 8-7. Luken Baker added one more with a solo homer in the seventh to double their lead to 9-7.
The magic happened in the ninth. Rylan Bannon knocked in the first run on an RBI single and Gutiérrez tied it with another RBI single. With runners on first and third, Neustrom hit an infield RBI single on a hit and run play to take the lead for the Tides. Three more runs would eventually cross as insurance runs that was needed in the back-and-forth shootout.
Moises Gómez did hit Memphis' fifth home run of the night in the ninth, but that would be it as Norfolk won, 13-10. Tomorrow the Tides have RHP Matt Harvey (1-0, 4.30) making the start. Memphis will throw LHP Connor Thomas (5-3, 4.59). First pitch is scheduled for 8:05 p.m.
POSTGAME NOTES
TOP GUNNAR: Leading the offense tonight was Gunnar Henderson, who went 4-for-5 with four runs, a double, two home runs and four RBI...he extendshis active team-high hitting streak to nine games (since July 10), where he's batting .353 (12-for-34) with nine runs, two doubles, two triples, three home runs, seven RBI and four walks (.436 OBP).