Henderson, Stowers, Lead Tides to Victory on Thursday
Norfolk Scores Five Of Six Runs In Ballgame With Two Outs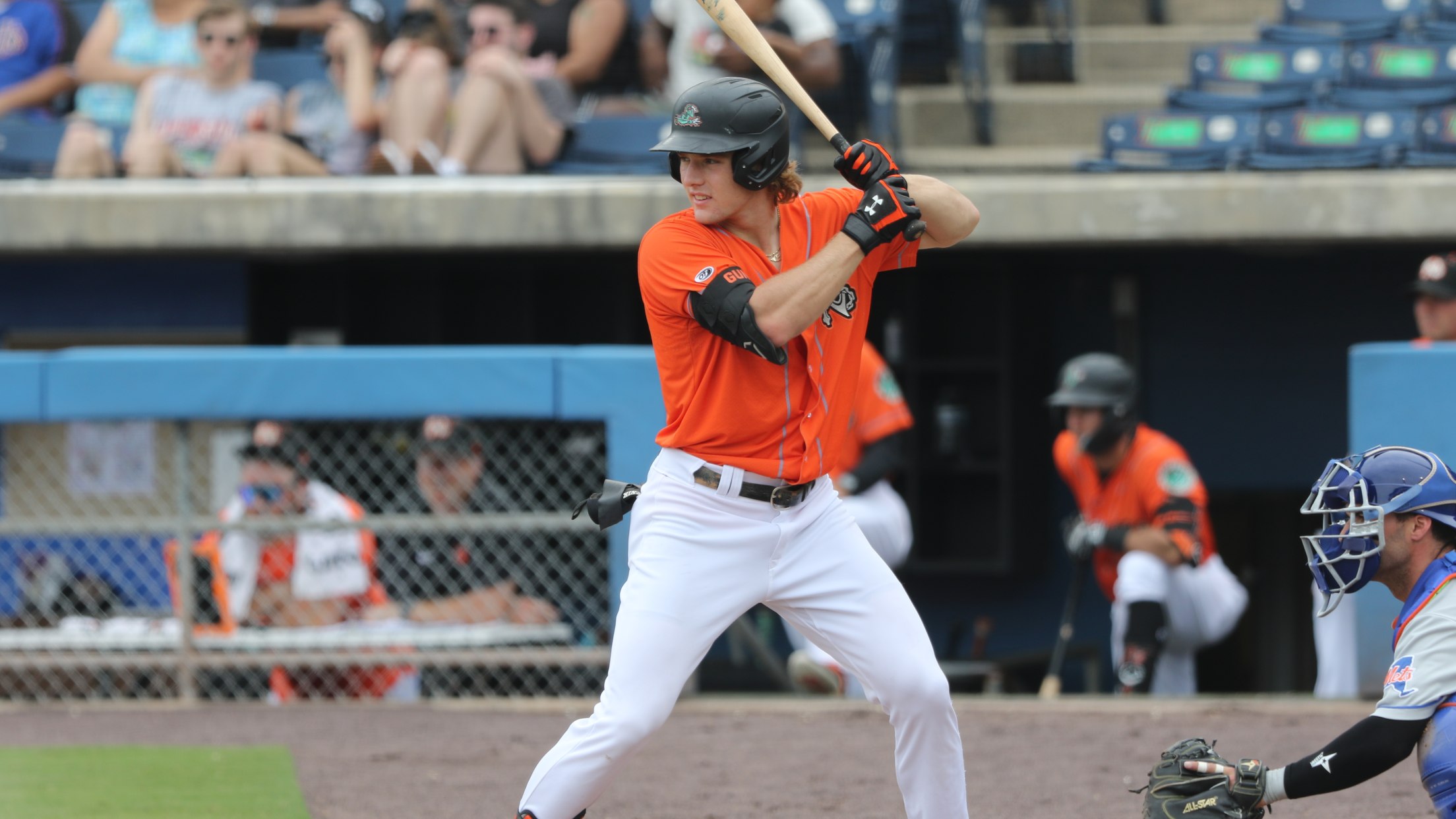 Gunnar Henderson (Steven Goldburg)
MEMPHIS, Tenn. --- The Norfolk Tides (46-50) won their second-straight game against the Memphis Redbirds (52-44), 6-4, on Thursday night at Autozone Park. The Tides opened the scoring in the third inning when Kyle Stowers drove home Jordan Westburg with a two-out single but the lead was short lived, as
MEMPHIS, Tenn. --- The Norfolk Tides (46-50) won their second-straight game against the Memphis Redbirds (52-44), 6-4, on Thursday night at Autozone Park.
The Tides opened the scoring in the third inning when Kyle Stowers drove home Jordan Westburg with a two-out single but the lead was short lived, as the Redbirds would go on to score four time in the bottom half of the fifth to take a 4-1 lead.
Norfolk would immediately swing momentum its way by scoring four runs the next half inning to take a 5-4 lead. Kelvin Gutiérrez scored on an error and Cadyn Grenier would then draw a walk with a bases loaded three batters later. Gunnar Henderson would plate two more runs with a two-out single to cap the scoring.
Stowers would go on to provide a much-needed insurance run in the ninth, scoring Cadyn Grenier with a two-out triple to make it a 6-4 game. The Orioles No. 7 prospect now has an RBI in four-straight games and a grand total of nine during that span.
Matt Harvey turned in a solid start for the Tides allowing four runs, three earned, in 5.0 innings of work on six hits, which included one home run. He struck out two batters and walked win. Bolstered by his strong outing, the bullpen closed out the contest by tossing 4.0 scoreless frames, with Marcos Diplán working 1.0 innings, Louis Head spinning 2.0 scoreless innings and Cole Uvila surviving a late rally in the ninth to earn the save.
The two clubs are back in action tomorrow night for game four of this series. The Tides are slated to start RHP Chris Vallimont (2-3, 5.09) and the Redbirds are scheduled to start RHP Jake Woodford (1-3, 4.06). First pitch is scheduled for 8:05 p.m.
POSTGAME NOTES
TOP GUNNAR: Gunnar Henderson led off tonight's game with a single, which extended his hitting streak to a career-high 10 games...during that span, he is batting .359 (14-for-39) with two doubles, two triples, three home runs and nine RBI...after going...it matches Robert Neustrom for the second-longest streak by a Tides batter this season...he is one of three Tides to reach a double-digit hit streak during the campaign.
NOWHERE TO PUT 'EM: Cadyn Grenier drew a walk with the bases loaded in the sixth inning of tonight's game...it was the 21st time this season that Tides batter has earned a free pass with the bases loaded, the second most in the International League, trailing only Columbus (23)...those are the only two clubs in the league with more than 20 bases-loaded walks this season.
STOWERS POWERS: Kyle Stowers collected RBI No.'s 58 and 59 tonight by going 3-for-4 with a triple...Stowers extended his hitting to four games and has recorded nine RBI during that span with at least one in each game...it is the longest such streak by a Tides batter this season.
DI(AZ) FOR THREE: Yusniel Diaz went 3-for-4 tonight with an RBI...it was his first three-hit game of the season and the first since June 21, 2021...Diaz has now hit safely in three-straight and in six of his last seven games overall, batting .320 (8-for-25) with two RBI.