Tides hold on in ninth to secure road win in Durham
Kremer tosses four strong innings in start, as Abad squashes Bulls comeback in ninth with two big strikeouts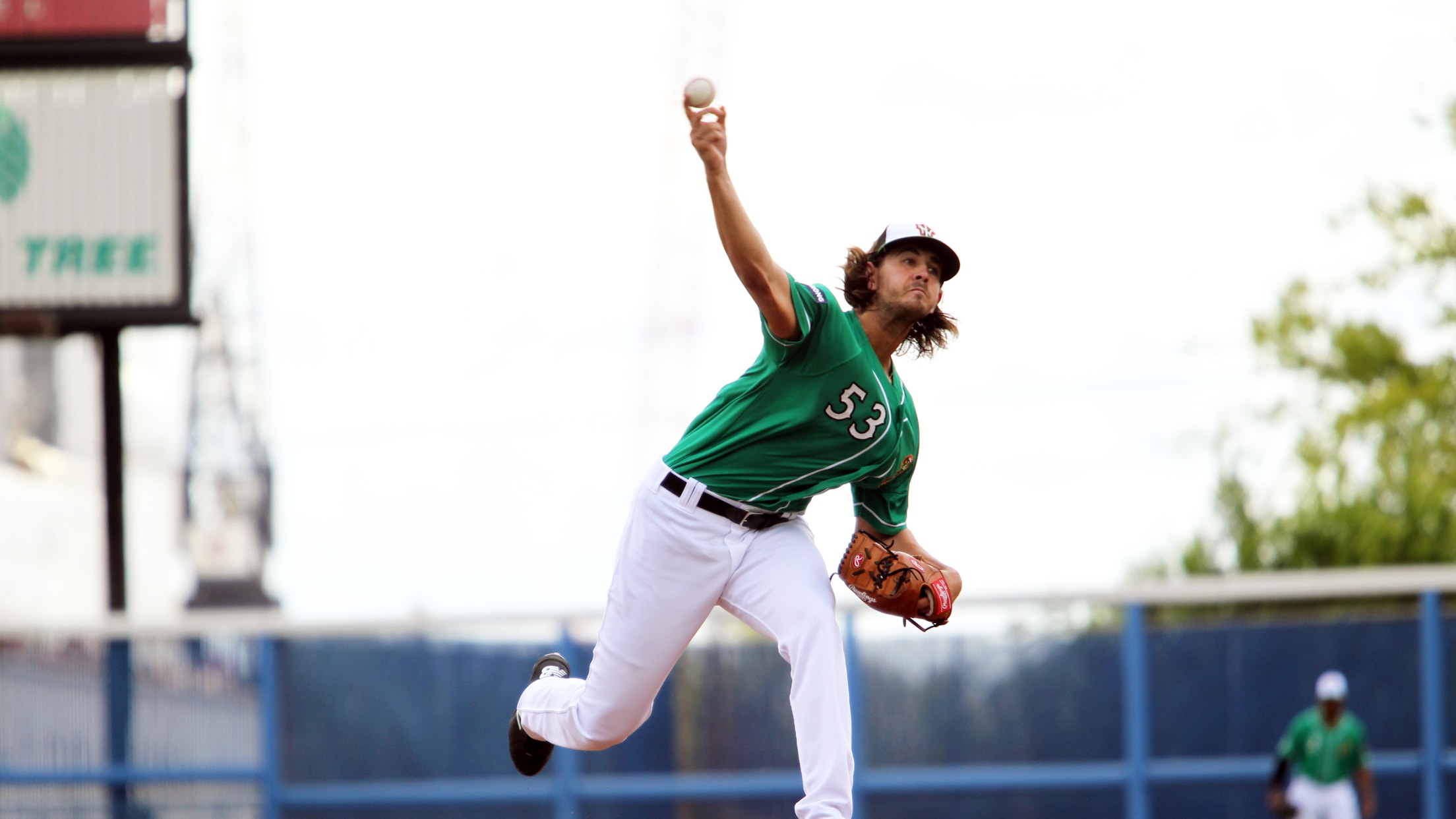 Dean Kremer allowed two runs (one earned) on two hits while striking out seven over four strong innings in his first start with the Tides this season Tuesday night in Durham. (Scott Sears)
Thirteen hits from the Tides offense and four strong innings from Dean Kremer in his first start with Norfolk this season helped the Tides kick off their 12-game road trip with a 6-3 win over the Durham Bulls Tuesday night at Durham Bulls Athletic Park. After making nine starts with
Thirteen hits from the Tides offense and four strong innings from Dean Kremer in his first start with Norfolk this season helped the Tides kick off their 12-game road trip with a 6-3 win over the Durham Bulls Tuesday night at Durham Bulls Athletic Park.
After making nine starts with the Orioles to begin the season, Kremer (4.0 IP, 2 H, 2R/1ER, 2 BB, 7 K) allowed two runs (one earned) on just two hits over four innings, while walking two and striking out seven in his 2021 debut with Norfolk.
The Tides opened the scoring with a four-run second inning, beginning with an RBI double from first baseman Ryan Ripken that scored Ramon Urias. Following Ripken's double was an RBI single off the bat of third baseman Mason McCoy that scored Taylor Davis, followed by a two-RBI double from second baseman Malquin Canelo, who finished the day 2-for-5 in his second game with the Tides since being transferred from Double-A Bowie on May 28.
Wander Franco, MLB's No. 1 prospect, answered for the Bulls in the third inning with a single that drove in two, with the second run scoring on a missed catch error by Kremer. Franco went 4-for-5 with a double on the evening, driving in three of Durham's five runs.
Hunter Harvey (1.2 IP, 2 H, 2 K) took over for Kremer in the fifth and tossed 1.2 innings of scoreless relief in his fourth rehab appearance for the Tides, and Brandon Waddell (1.1 IP, 1 H, 2 K) followed Harvey with a scoreless relief outing of his own.
The Tides plated two insurance runs in the eighth courtesy of shortstop Ramon Urias, who hit an RBI double, and left fielder Willy Yahn, who singled to drive in Urias for his third RBI since making his Triple-A debut on Sunday.
After the Bulls answered with a run in the home half of the eighth to cut Norfolk's lead to 6-3, the Bulls came back again in the ninth to score two, but their rally was cut short by Fernando Abad (0.2 IP, 1 H, 2 K) who recorded two crucial strikeouts of Vidal Brujan and Josh Lowe to earn the save and seal the road win for Norfolk, 6-5.
The Tides have now won six of their last seven games, improving to 9-15 on the season. Norfolk and Durham (17-8) are set to face off again in game two of their six-game set Wednesday night, with first pitch at 6:35. Zac Lowther is scheduled to make the start for Norfolk.