Walk-off Holds Norfolk Comeback Attempt in Charlotte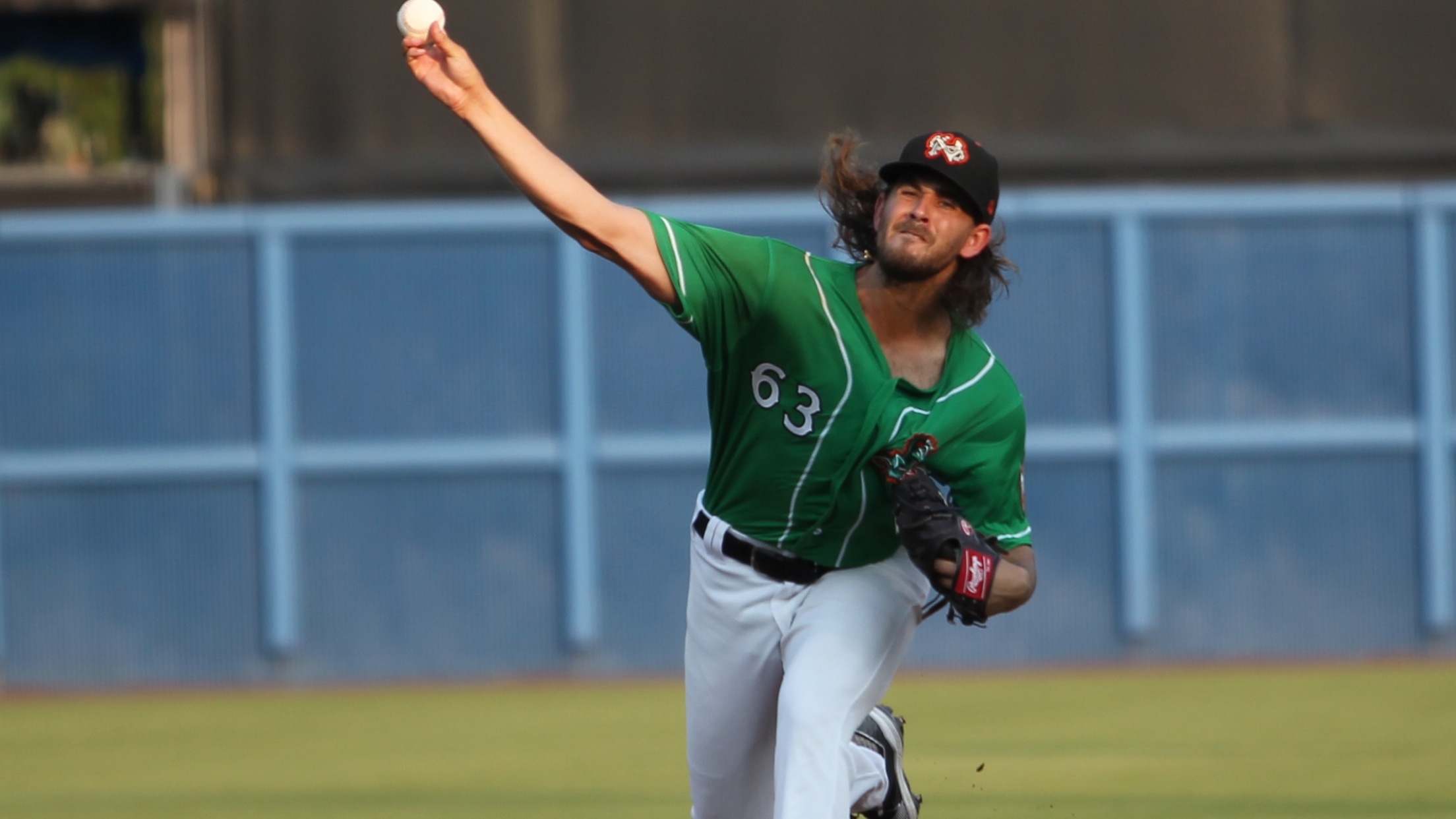 The Norfolk Tides lost at the Charlotte Knights, 6-5, Saturday night on a walk-off sacrifice fly. The Tides fall to a 2-2 record in the Triple-A Final Stretch. Neither team scored until the top of the fifth when Yusniel Diaz hit an opposite field home run. It was his third
The Norfolk Tides lost at the Charlotte Knights, 6-5, Saturday night on a walk-off sacrifice fly. The Tides fall to a 2-2 record in the Triple-A Final Stretch.
Neither team scored until the top of the fifth when Yusniel Diaz hit an opposite field home run. It was his third home run of the season, giving the Tides a 1-0 lead.
GONE! The Tides score first in the top of the 4th inning when @YusnielDiaz17 blasts an opposite field home run! It's his 3rd this season for the Tides. pic.twitter.com/H9UvhAejgm

— Norfolk Tides (@NorfolkTides) September 25, 2021
Dean Kremer pitched well for the Tides as the starter. He threw 3.0 scoreless innings, retiring nine of 11 batters he faced. He allowed no hits and two walks while striking out five. Paul Fry followed him with a scoreless inning himself in the fourth inning.
After Diaz' home run, Charlotte responded by tying the game with a run themselves. After Danny Mendick walked with two outs, he scored on an RBI double by Romy Gonzalez. Charlotte took the 2-1 lead when Blake Rutherford hit his 11th home run of the season in the sixth.
The Tides were able to retake the lead in the seventh when they loaded the bases and Robert Neustrom walked a run in. But Charlotte retook the lead in the bottom of the seventh when Marco Hernandez hit a two-run double. They added another run to make it 5-2 after Micker Adolfo hit an RBI single.
Down three runs into the ninth, the Tides were able to load the bases. The scored one run on a wild pitch and put runners on second and third base. Then Neustrom came through to tie the game with a two-run single and forced a bottom of the ninth.
NORFOLK TIES IT UP!!! Entering the 9th down three runs, the Tides forced more baseball to make the game 5-5, with a big help on this two-run single by @RobertNeustrom!!!

Manny Barreda enters to pitch for the Tides to try to force extras. pic.twitter.com/9SE7eZbbI8

— Norfolk Tides (@NorfolkTides) September 26, 2021
Charlotte could not be stopped, however. Gonzalez singled, stole second, and reached third base on a throwing error. Marco Hernandez then pulled through by hitting a walk-off sacrifice fly in deep foul territory, giving Charlotte the 6-5 win.
Not something often found in a box score: https://t.co/Pbj2RMEGZY

— David Hall (@DavidHallVP) September 26, 2021
The rubber match for the series is tomorrow at 4:45 p.m., the last road game for Norfolk this series. LHP Ryan Hartman (1-1, 5.19) is on the hill for Norfolk and will face RHP Alex McRae (2-8, 5.23), who's throwing for Charlotte.