Home Run King: PaddleHeads Slugger Shatters Pioneer League Single-season Record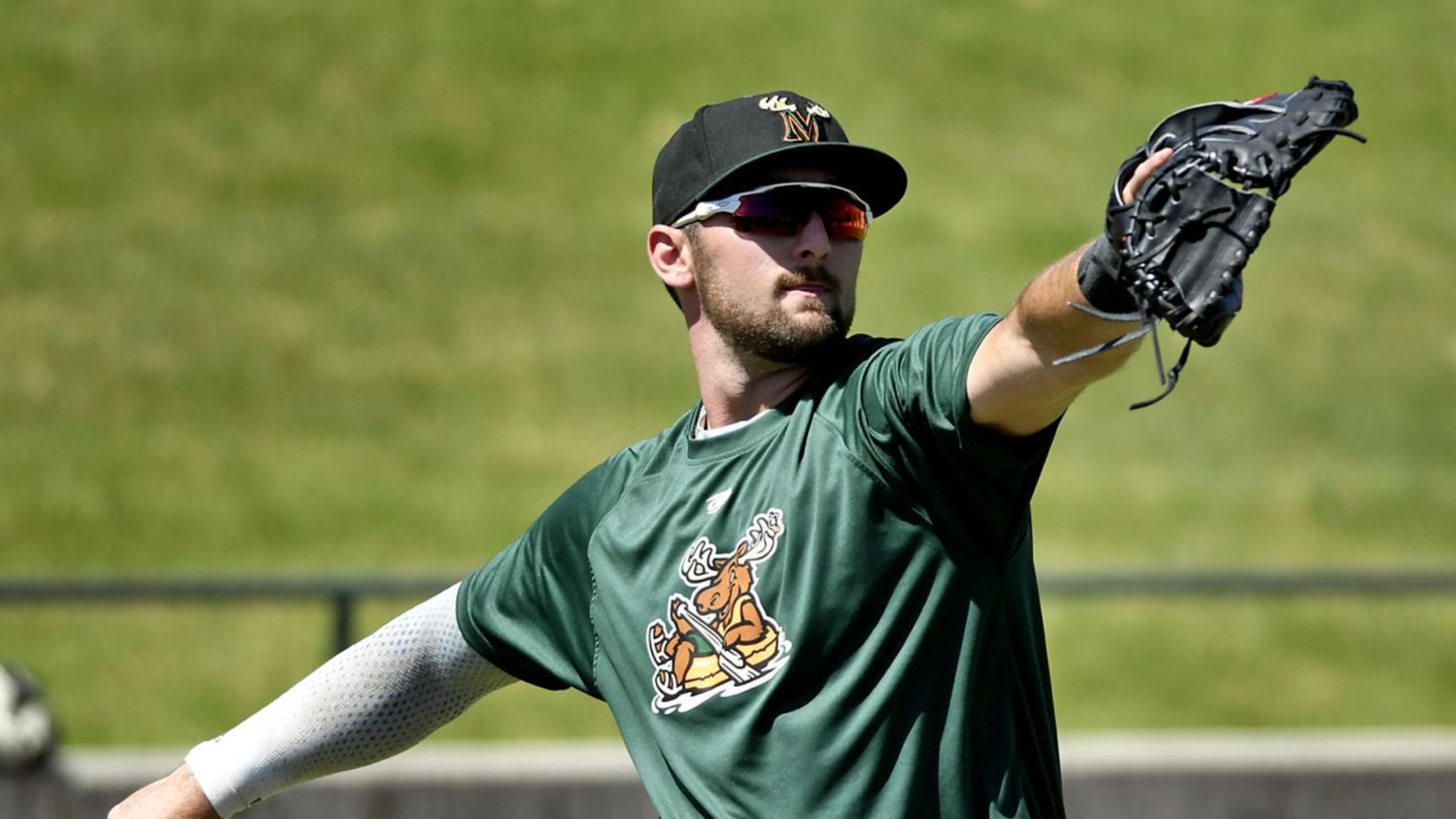 MISSOULA — Uncle Nut seems to have cracked the code to Pioneer League immortality. Sounds like a good premise for a feature-length suspense flick, right? Actually it's not fiction for Missoula PaddleHeads slugger Zac Almond, who goes by a variety of nicknames, including Uncle Nut. Last week Almond broke a
MISSOULA — Uncle Nut seems to have cracked the code to Pioneer League immortality.
Sounds like a good premise for a feature-length suspense flick, right? Actually it's not fiction for Missoula PaddleHeads slugger Zac Almond, who goes by a variety of nicknames, including Uncle Nut.
Last week Almond broke a Pioneer League single-season record that stood for 24 years when he smacked his 24th home run. He did it in 71 games, which makes it legitimate since the old Pioneer League seasons were 76 games. Check out the record breaking homer below.
The seasons are 96 games long now and Almond has 25 home runs. Heaven only knows how many he will end up with in the end. All he knows is he wants to keep that record and he needs to keep pushing because Ogden's Jakob Goldfarb is on his heels with 23 home runs.
"I think there's a Major League organization missing out on an impact bat," PaddleHeads manager Michael Schlact said of Almond, who spent three years in the Arizona Diamondbacks farm system. "An offensive catcher, a guy with versatility. He's played first, third, caught and played outfield.
"But more than that, he mashes the baseball."
Almond takes as much pride in his batting average (.361) and RBI total (87) as he does his home run total. For him, all three go hand in hand.
"The barrels and the line drives here are going to turn into home runs if I do it right," he said prior to Wednesday's home game against the Great Falls Voyagers. "I want to hit homers yes, but it's more on the lines I wanted to see how high of an average I could hit. The homers are going to come. You can't worry about hitting homers or you'll start striking out."
Almond's baseball future was in jeopardy after his 2020 season was canceled by the pandemic and the Arizona Diamondbacks released him from the Class A Kane County Cougars. He found motivation to continue playing when he was traded in March to Missoula, where he played in 2018.
Almond's bonus this year has been his team's success. The PaddleHeads own the best record in the Pioneer League at 57-30 and they'll take part in a one-game playoff on Sept. 11 in Missoula, with the winner advancing to the three-game league championship series starting on Sept. 13.
Almond's leadership has been integral.
"He's meant almost everything to this team," Schlact said. "He's the first guy here, the last guy to leave, in the cage every day. His work ethic is unmatched and he wants it.
"If I could create a player and culture guy and leader and combine that into one, he's been that."
Almond, who grew up in North Carolina, is not afraid to speak up when necessary.
"We're all here to win a championship and get back to affiliated baseball," he offered. "The only way we can win a championship is if we're all together as one.
"I think we kind of figured that out last week (winning five of six) in Ogden. We had a tough week the week before and I kind of challenged the guys to get locked back in. I think we're back to the first-half PaddleHeads. If you're not winning at the end of the year, it's hard to win a championship."
Almond has dedicated this season to his grandfather, the late Terry Almond. He died unexpectedly last summer at age 71 in North Carolina. He had a serious allergic reaction to a wasp sting, didn't get an EpiPen to be effective and went into cardiac arrest.
Terry Almond regularly came to Zac's home games in Missoula in 2018. They would regularly go on fishing excursions.
Almond was promoted three times in the minors and was never demoted as he made it as high as Class A. He's had success in Missoula before, being the starting designated hitter in the 2018 Mid-Season Pioneer League All-Star Game and getting named a Post-Season All-Star.
Heading into Wednesday's game, Missoula led the Northern Division second-half race with a 22-17 mark. The second-place Billings Mustangs were a game back. To find out what happened in the game, log on to missoulian.com.