It All Comes Down to This: 2021 Pioneer League Championship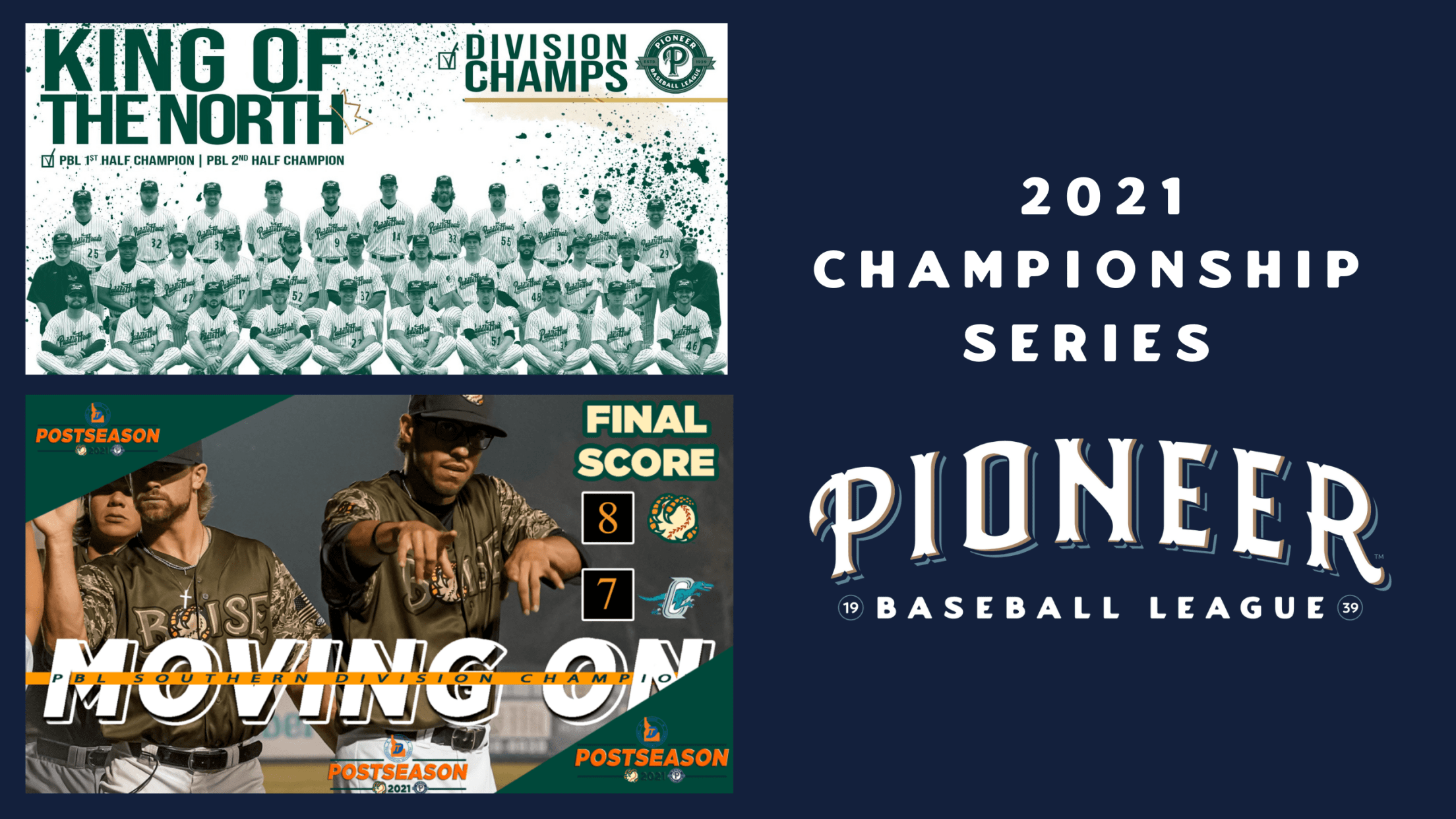 THE 2021 PIONEER LEAGUE CHAMPIONS TO BE DECIDED THIS WEEK
THE 2021 PIONEER LEAGUE CHAMPIONS TO BE DECIDED THIS WEEK
Missoula Paddleheads, Boise Hawks Advance to Championship Series
Spokane, WA -
The 2021 Pioneer Baseball League Championship Series is now set with the Boise Hawks (48-47) facing the Missoula PaddleHeads (65-31).
Game 1 of the Championship Series starts on 9/13 at 7:05 in Missoula, the Northern Division champions. The second and third games (if necessary) will be in Boise on 9/15 and 9/16.
The Hawks graduated to the finals after a thrilling divisional 12 inning elimination game over Ogden on Saturday night. Knotted at 6-6, in the 10th, Boise scored one run in the top of 10th with Ogden answering with a run of their own in the bottom to tie the game again at 7-7. After a wild pitch advanced a runner to second in the top of the 12th, a single to center field by Roby Enriquez brought home what would become the winning run.
HAWKS WIN HAWKS WIN HAWKS WIN pic.twitter.com/CVTUqv6oz9

— Hawks (@BoiseHawks) September 12, 2021
Boise held on in the bottom of the 12th to became the first team from Boise to advance to the Championship Series since 1962.
The northern divisional playoff was more of a laugher. The Idaho Falls Chukars, reigning 2019 champions, fell to the Missoula PaddleHeads after being outscored early and often, falling behind 11-0 until the 8th. When Idaho Falls scored their only two runs in what would become an 11-2 victory for Missoula.
The PaddleHeads are headed to their first PBL championship in six years.
🍾.
Finish what we started on Monday. pic.twitter.com/efuLhfWo4y

— Missoula PaddleHeads (@GoPaddleHeads) September 12, 2021
The 2021 Pioneer League season, the league's first as an MLB Partner League, was an unparalleled success as seven of the league's eight teams were within 5 games of the lead as of September 1st. The teams advancing to the playoffs were not finalized until the penultimate game of the regular season, with the Billings Mustangs losing to the Missoula Paddleheads on September 9th by a score of 11-4, allowing the Idaho Falls Chukars to advance to the divisional playoffs.
All games can be streamed live on PBLnetwork.com.
The schedule for the three-game Championship Series is as follows:
9/13
Game 1
Boise Hawks @ Missoula PaddleHeads
7:05 PM Ogren Park at Allegiance Field
9/14
Travel Day
9/15
Game 2
Missoula PaddleHeads @ Boise Hawks
6:30 PM at Memorial Stadium
9/16
Game 3 (If necessary)
Missoula PaddleHeads @ Boise Hawks
6:30 PM at Memorial Stadium