Ogden Comeback Falls Short
Raptors plate six runs in final two innings but strand tying run on second base in ninth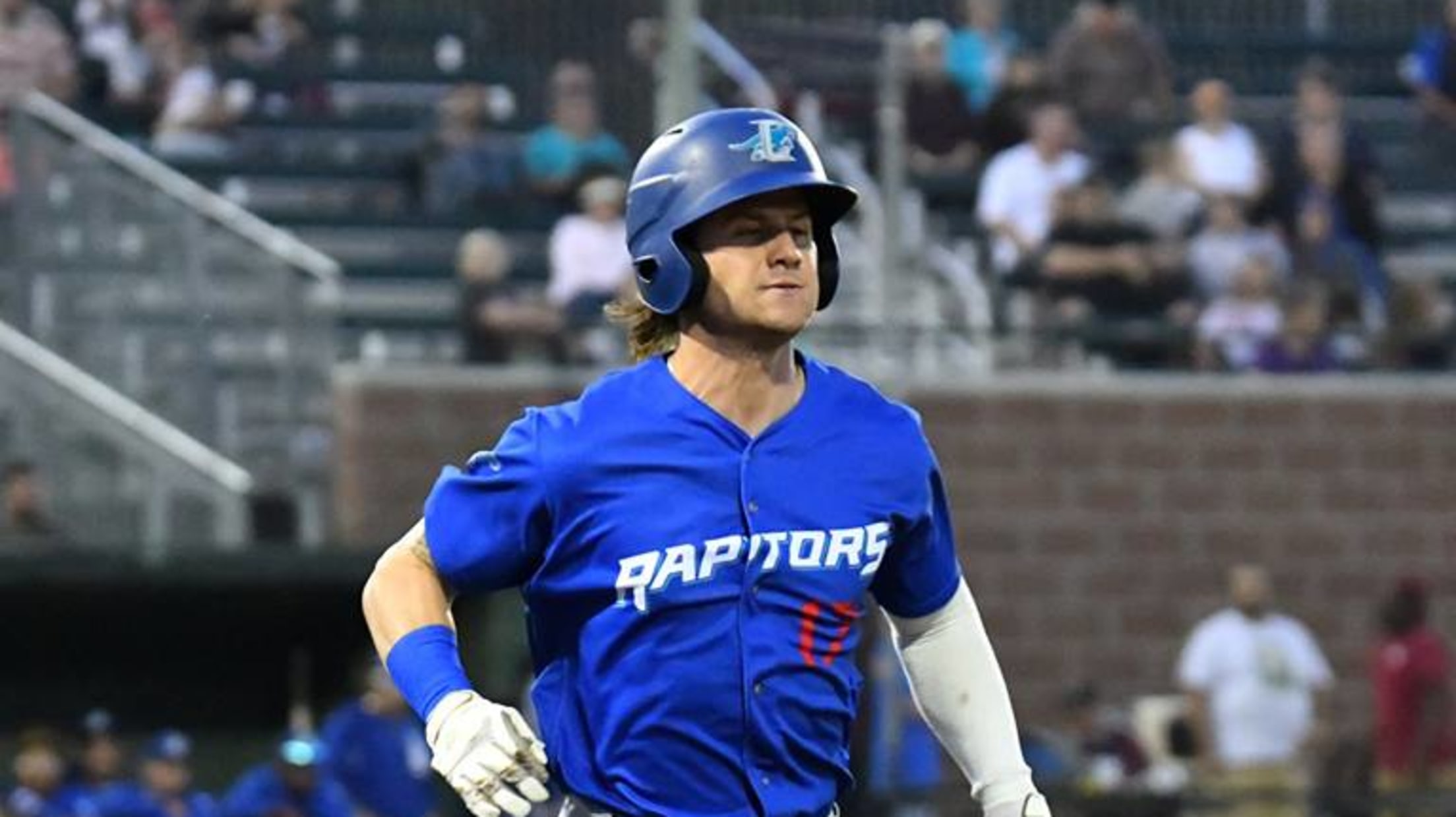 Andrew Shaps doubled twice and drove in three (Eugene Morgan)
For the second straight day, the Ogden Raptors put a scare into the Idaho Falls Chukars.Unlike Tuesday, however, the Raptors weren't able to complete their comeback after threatening late in the game, and they lost, 8-7.On a night in which the Chukars were eliminated from playoff contention by virtue of
For the second straight day, the Ogden Raptors put a scare into the Idaho Falls Chukars.
Unlike Tuesday, however, the Raptors weren't able to complete their comeback after threatening late in the game, and they lost, 8-7.
On a night in which the Chukars were eliminated from playoff contention by virtue of Grand Junction's win over Orem, Idaho Falls still played the first-half champion Raptors tough.
The Chukars picked up a run on an infield hit, two stolen bases and a sac fly in the first.
It was the fifth when they scored again, using four doubles, a single and a walk to score five times for a 6-0 lead.
Ogden got on the board in the sixth, as Kenneth Betancourt doubled to lead off and scored two batters later on a groundout.
The host Chukars added to their lead with two runs in the seventh. A one-out hit scored a runner from second, and with two down a bloop to left fell in front of Jon Littell, whose throw home beat the runner coming from second. The umpire called the runner safe, however, and Ogden manager Jeremy Rodriguez was ejected for the first time in 2018 for arguing the call.
In the top of the eighth, Ramon Rodriguez singled to lead off. With two down, Andrew Shaps drove a ball into the left field corner to score Rodriguez from first. The next hitter, Marcus Chiu, blasted a triple to center and Shaps came across to draw Ogden within five runs at 8-3.
The first three batters of the ninth drew walks, and Rodriguez grounded the ball off the third baseman's glove to score two and put runners on the corners. After a pitching change, a double play brought home the Raptors' sixth run of the day, but it also cleared the bases. Moises Perez hit what appeared to be a can of corn to right-center field, but the center fielder dropped it. Shaps then doubled again, driving in his third run of the night, to make it 8-7. A strikeout ended the game with a pinch runner still on second.
Despite the loss, the late outburst did set the franchise record for runs scored in a season. The 2017 Pioneer League champion Raptors had set the mark with 587, but the 2018 squad ended the penultimate game of the season with 590.
The regular season finale is scheduled for 7:15 PM Thursday at Idaho Falls. The first round of the playoffs is now set, with Grand Junction scheduled to visit Ogden for Game One of the 2018 playoffs on Friday at 6:30, and Game Two will be Saturday at the same time. If necessary, Game Three will be played in Grand Junction on Sunday.