Team to Work with Fans on Ticket Concerns
Exchange Policy to be Determined When Start Date Set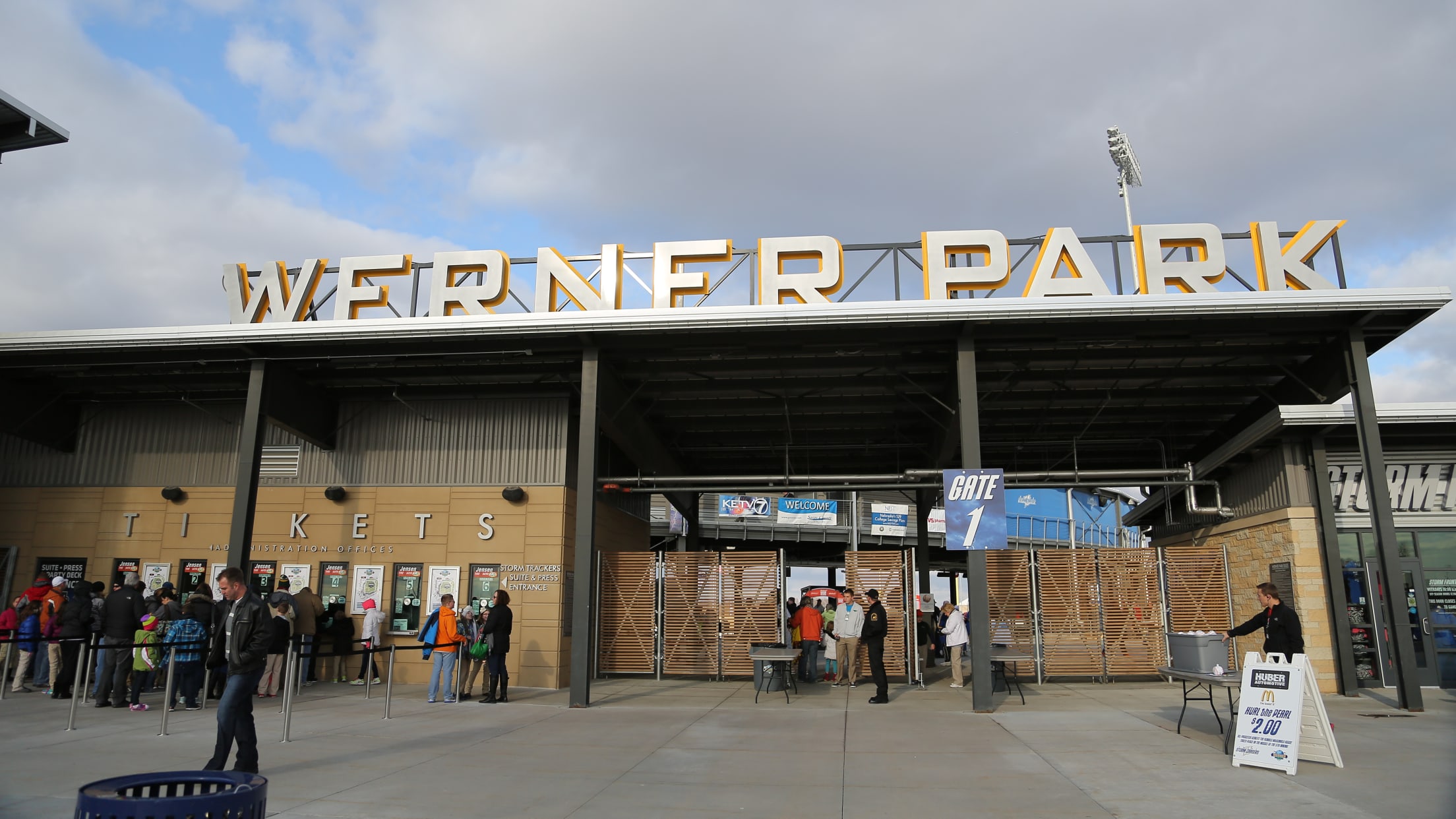 The Omaha Storm Chasers miss baseball just as much as anyone. If not for the ongoing coronavirus pandemic, the home opener for their 10th season at Werner Park would only be three weeks away. Minor League Baseball, however, understandably remains on hold. And those fans who have already purchased tickets
The Omaha Storm Chasers miss baseball just as much as anyone. If not for the ongoing coronavirus pandemic, the home opener for their 10th season at Werner Park would only be three weeks away.
Minor League Baseball, however, understandably remains on hold. And those fans who have already purchased tickets for the upcoming season are likely going to have questions with schedule changes.
Anna Corbett, ticket operations and business systems director for the Storm Chasers, wants to reassure Omaha fans that the team will be willing to work with them regarding their ticket concerns this season.
Right now, not much can be done. That will change, Corbett said, once a start date has been announced.
"Hang tight, and bear with us. We're doing what we can," she said. "But until that start date is decided, we can't set a firm and final policy. Just be understanding. We are doing everything we can to make sure you are able to come out, enjoy a game and get the full value out of the tickets that you've purchased."
Corbett is in her fourth season with the Storm Chasers and eighth, overall, in baseball. The Round Rock, Texas, native, who holds a master's degree in sports management from Texas A&M, got her start in baseball in the Texas Rangers ticket office before working in MiLB for Corpus Christi and Montgomery.
Her role in Omaha has grown every year. Corbett's group with the Storm Chasers transitioned to a new ticketing system this past offseason and added handling ticket sales for Union Omaha to its duties. This was going to be a challenging season for them at Werner Park. The pandemic has made it even more so.
"Everything has been put on pause, essentially, when it comes to ticket delivery and single-game tickets for soccer," Corbett said. "Baseball tickets, we will continue to sell. With games that are affected by this, we'll do a little more work than anticipated because we'll allow exchanges that we typically wouldn't have in the past or we'll do refunds if a game is not available. We'll be a little more lenient this year, as far as the exchange and refund policy go as it relates to any games missed because of this pandemic."
As of now, all single-game tickets for dates missed due to the delayed MiLB start may be exchanged for future dates after the new start date for the season has been determined. If an exchange is not possible, refunds will be available for a limited time after the start of the season. When the new start date is set, season-ticket and flex-package holders will be able to exchange missed games for full value to another game. Tickets for groups will be handled on a case-by-case basis. That policy could change over time.
Corbett said the Chasers ticket office will be there for fans, no matter what the 2020 season looks like.
"We're looking into our options. We want to make sure they're getting the most out of their money," she said. "The longer that we don't know when the season starts, the longer that we don't have answers to questions. As policies state right now, we can't do a whole lot until a start date is chosen. We're just in a holding pattern right now."