Hicklen hits homer on four RBI night as late-inning rally falls short 
Massey notches multi-hit game in first game for Omaha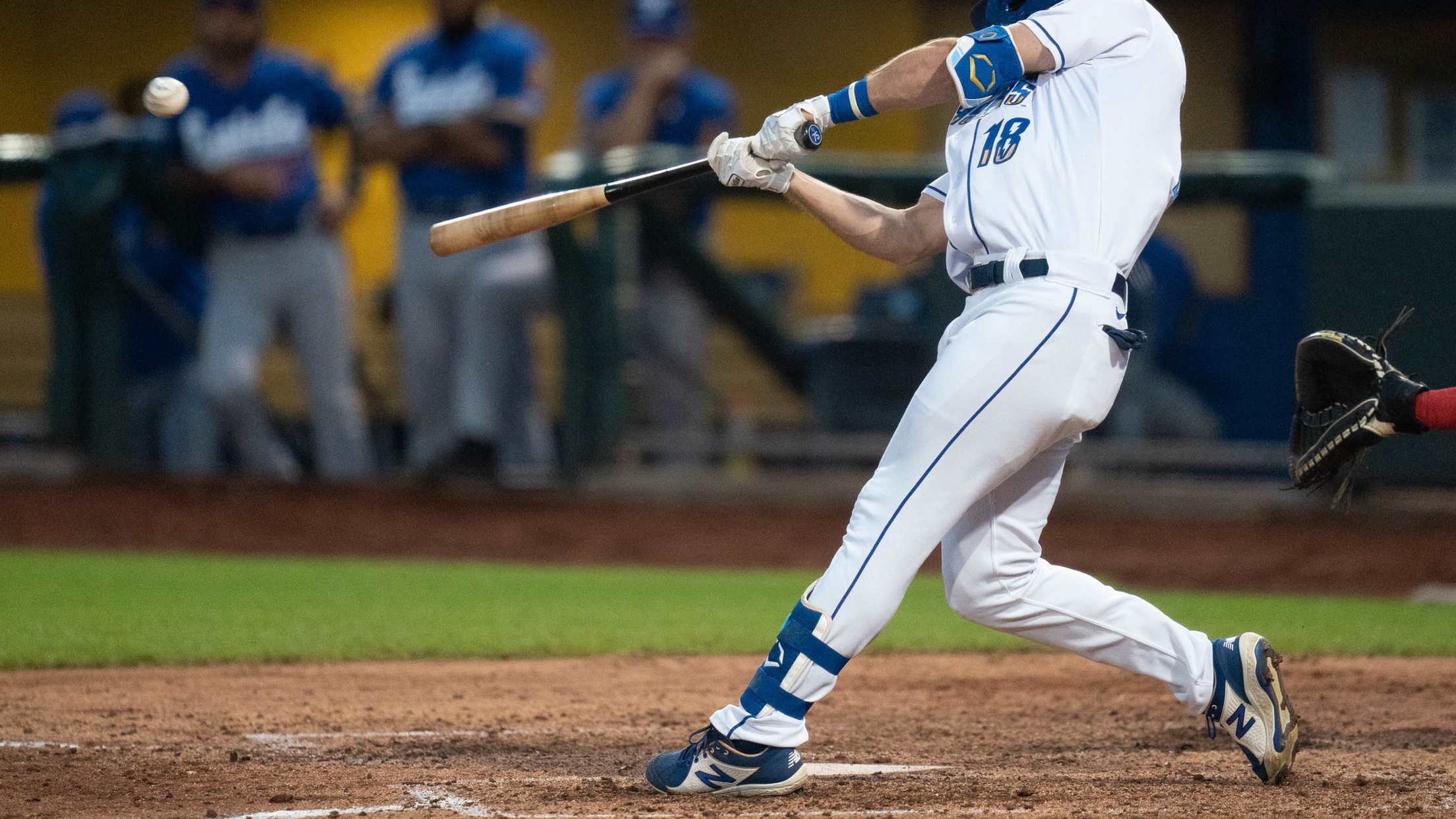 Des Moines, Iowa – The Omaha Storm Chaser (29-30) dropped the series opener 11-6 to the Iowa Cubs (26-33) in the season's second installment of the I-80 Rivalry. After stranding a runner in the first and the second, Omaha gave up back-to-back-to-back home runs, trailing the I-Cubs 3-0 after two
Des Moines, Iowa – The Omaha Storm Chaser (29-30) dropped the series opener 11-6 to the Iowa Cubs (26-33) in the season's second installment of the I-80 Rivalry.
After stranding a runner in the first and the second, Omaha gave up back-to-back-to-back home runs, trailing the I-Cubs 3-0 after two innings.
Iowa plated three again in the third, this time using a rally that included four hits to break the game open 6-0.
2B Michael Massey hit a single with one away in the fourth, his first career Triple-A hit after being assigned to Omaha today. C Cam Gallagher walked to put a pair of runners on, but a pop out and a force out ended Omaha's scoring chance.
To start the fifth, SS Iván Castillo hit a double to put another runner in scoring position, but the next three Storm Chaser batters would go down in order, stranding Castillo at second.
RHP Jackson Kowar (Loss, 3-5) went 4.2 innings, allowing nine earned runs on 11 hits with five strikeouts and no walks.
The I-Cubs put up four in the fifth to extend their lead to 10-0.
Massey recorded another hit with one away in the top of the sixth, recording a multi-hit game in his first game in a Storm Chasers uniform. Massey would continue the night of firsts, scoring his first run on a double from 3B Clay Dungan. LF Brewer Hicklen plated another run, to cut the Iowa lead to 10-2 after seven innings.
The Chasers again put a man on with no outs in the seventh, this time from CF Nate Eaton on an infield single. A strikeout and a double play ended Omaha's rally.
Omaha allowed another run in the bottom of the seventh to make Iowa's lead 11-2.
DH Vinnie Pasquantino hit a single to start the eighth before Massey drew a walk to reach base for the third time in four plate appearances. After the pair moved up on a wild pitch, Dungan hit an infield single to score Pasquantino. Hicklen came up and proceeded to hit his seventh homer of the year, this time a three-run shot to cut the deficit to 11-6.
The Chasers were not able to put any runners on base in the ninth, dropping the series opener 11-6.
Omaha continues their series with Iowa on Wednesday with a 12:08 p.m. first pitch. Coverage begins at 11:45 a.m. with the Sarpy County Tourism Pregame Show on 1180 The Zone.
Next week, Omaha returns home to host Columbus. That series features Girl Scout Night on Friday, June 24 and '90s Night on Saturday June 25.
The full 2022 schedule can be found here and single-game tickets are now available here.
For more tickets and more information, please visit omahastormchasers.com, call the Werner Park Ticket office at (402) 738-5100, and follow the team on social media. You can follow the team on Twitter @omastormchasers, on Instagram @omahastormchasers, and "like" the team on Facebook at facebook.com/omahastormchasers.