Lopez Recalls Triumphant Return to Omaha
Royals Infielder Featured on New Storm Chasers Podcast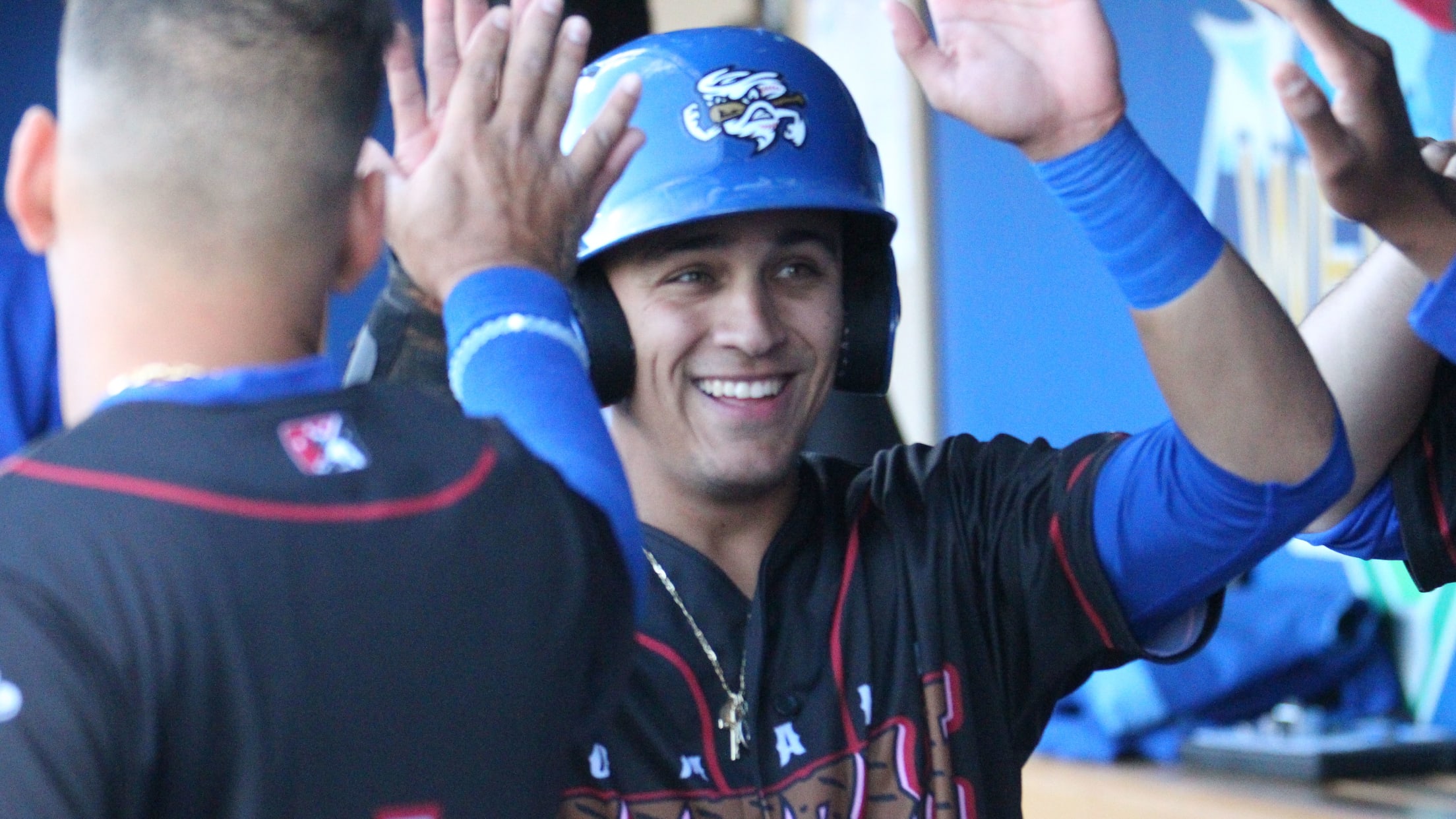 Nicky Lopez had an aggressive agenda when he opened the 2019 season with the Storm Chasers. Although he had played less than half of a year at the Triple-A level at the time, the Kansas City infield prospect said he intended to be with the parent club by the time
Nicky Lopez had an aggressive agenda when he opened the 2019 season with the Storm Chasers.
Although he had played less than half of a year at the Triple-A level at the time, the Kansas City infield prospect said he intended to be with the parent club by the time the Royals came to Omaha on June 13.
Kansas City was to set face Detroit in the first Major League game ever to be played in Nebraska as a lead-in to the 2019 College World Series. The contest was scheduled for TD Ameritrade Park, where Lopez starred at Creighton for three seasons prior to being selected by the Royals in the 2016 MLB Draft.
"I always set lofty goals," he said. "And one of my goals was to come back for that game in June."
🚨 Ep. 1 of The StormCast is HERE 🚨

We chatted w/ @Royals INF @nick3lopez about what he's been up to, his MLB debut, playing in last year's #MLBinOmaha game, @CU_Baseball, & more!

Apple: https://t.co/2XPhu4VkJ6
Spotify: https://t.co/Im6sT9J4Rt
More: https://t.co/2DGVfcAjm3 pic.twitter.com/sFVDU1PQGH

— Omaha Storm Chasers (@OMAStormChasers) May 27, 2020
Lopez, now Kansas City's starting second baseman, admitted during his appearance on "The StormCast," the Omaha Storm Chasers new podcast, that he thought he might have blown his chances in the first week of the Pacific Coast League season. He went hitless in his first 18 plate appearances to open 2019.
But he turned it on after that, batting .353 in 31 games with the Chasers before being promoted to Kansas City on May 14. Lopez made his Major League debut against the Rangers in Kansas City that day.
And, sure enough, he was in the starting lineup when the Royals took the field at TD Ameritrade Park for the inaugural MLB in Omaha game. Nearly a year later, Lopez is moved by the memories of that night.
"To be able to come back to Omaha in a Royals uniform, though, was something that was, like, full circle," he said. "It was unbelievable. It was something that I can't really explain. It was very surreal."
Lopez said he was more nervous for the game in Omaha than he was in his MLB debut the previous month. He ran into familiar faces, including Creighton coach Ed Servais, when he arrived at the ballpark. The Illinois native received a warm welcome from a city that has adopted him as its own upon his return.
"When I got to my first at-bat, it was loud," he said. "I'm getting chills thinking about it. It was the coolest feeling ever."
It became even cooler moments later, when Lopez roped a 1-0 offering from Detroit starter Matthew Boyd into the right-field bullpen. His first MLB home run sparked the Royals to a 7-3 win over the Tigers.
Lopez was hitting just .204 entering the game in Omaha. But his two hits that night began a turnaround. The following week, the Royals second baseman recorded four multi-hit games in the span of five days. Lopez later put together a 12-game hitting streak in August, then hit .289 in September to end the year.
The strong finish took him into an offseason dedicated to bulking up for his second year in the majors.
"I wanted to hit the ground running starting right from Spring Training," he said. "I had a little bit of confidence coming from the way I ended last season. … I wanted to carry it into Spring Training."
The 25-year-old Lopez was batting .360 through 10 games when play was halted this spring due to the COVID-19 pandemic. He's remained in Arizona since, staying ready for the day in which baseball returns.
"I was ready for my first Opening Day," Lopez said. "That was something that was very special (to me). You see all these MLB players tweet, '(There's) nothing like Opening Day.' Well, I was looking forward to being able to experience Opening Day. It just kind of got taken away from us very fast."