Fresno's Young motivated to empower others
Latina leader knows 'there's space for us' in sports industry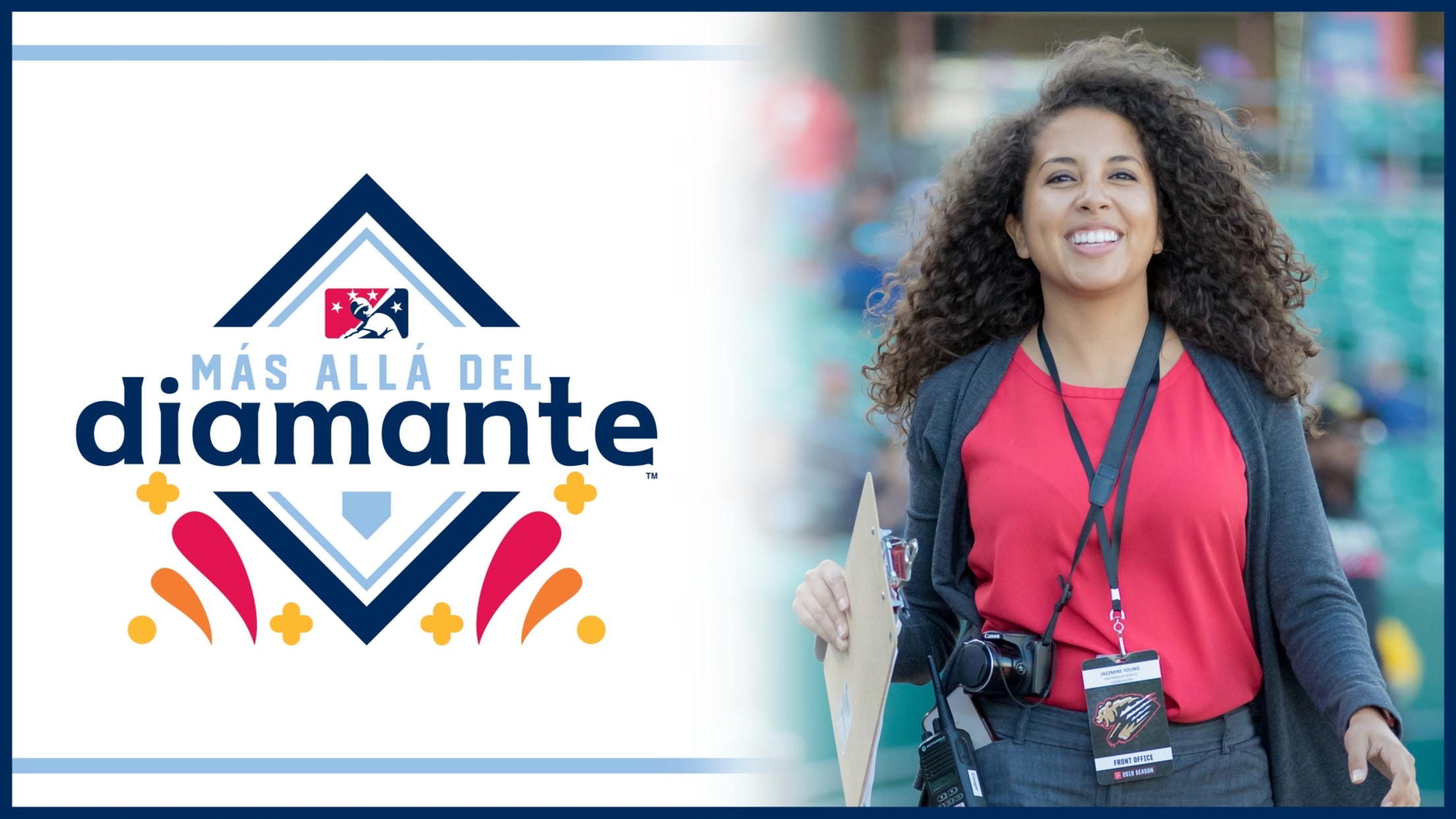 During Minor League Baseball's celebration of Hispanic Heritage Month and #ForTheLoveOfBéisbol from Sept. 15 to Oct. 15, Más Allá del Diamante will feature a Hispanic, Latino, Latina and Latinxs leader from an MiLB community. In this edition, we visit with Jazzmine Young, partnership services manager for the Fresno Grizzlies (Fresno
Fun facts about Triple-A championships
From the Little World Series to the national title game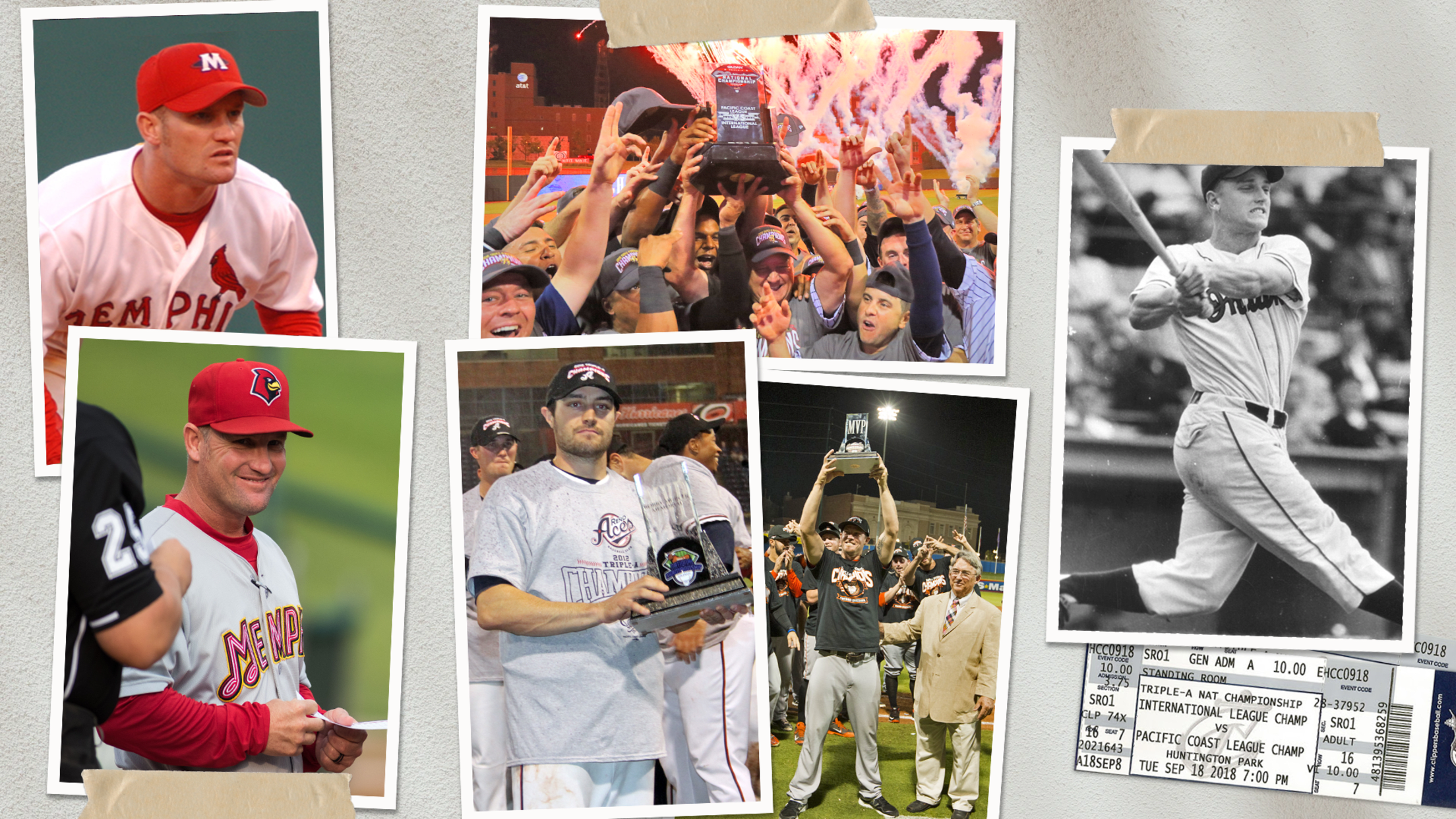 A championship by any other name would still be as sweet to win. And at the Triple-A level, there have been a lot of names. From the first Little World Series in 1904 to the Triple-A National Championship Game fans know today, hundreds of prospects and farmhands have played for
Welcome, citizens: I-Cubs tradition carries on
Des Moines club hosts annual on-field naturalization ceremony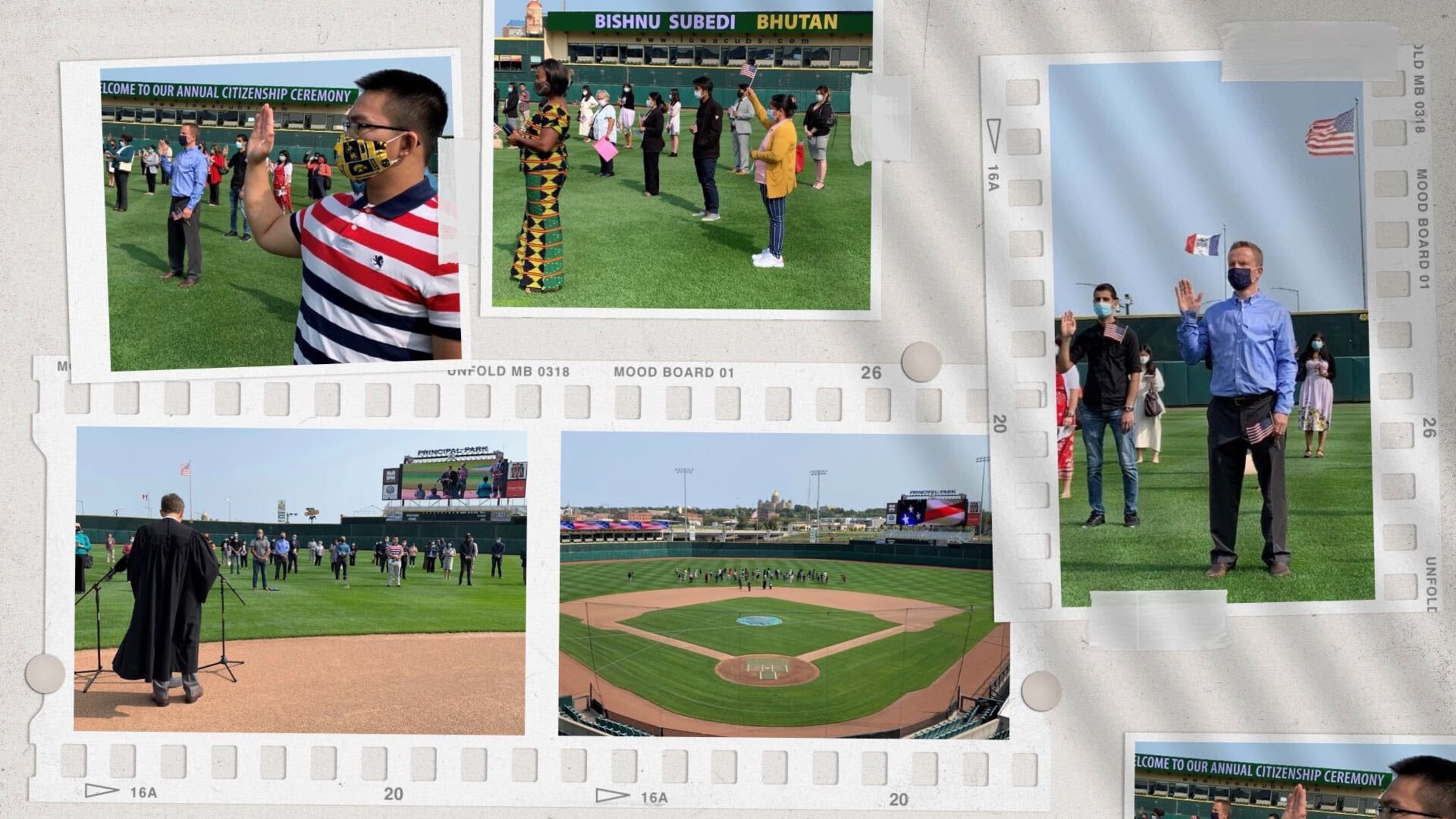 A pandemic, social upheaval and myriad natural disasters during a tumultuous presidential election cycle may obscure the point, but nonetheless: The United States of America is a desirable place to live. Every year, the Triple-A Iowa Cubs stage a unique ballpark event that makes this sentiment abundantly clear. Since 2009,
El Paso's Rodriguez a model of success, inspiration
Manager has led teams in Minors, Majors, World Baseball Classic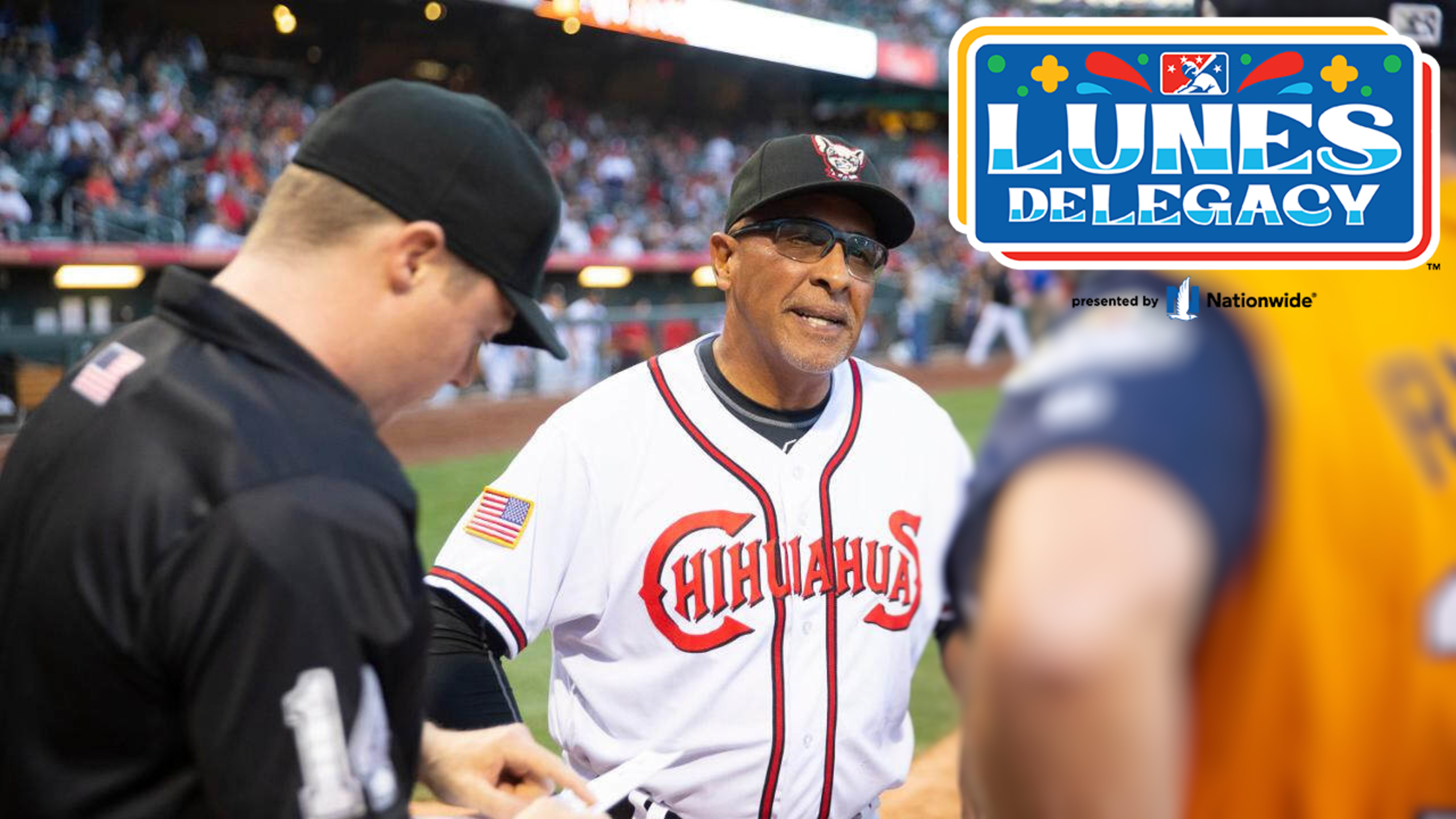 As part of Hispanic Heritage Month, Lunes de Legacy, presented by Nationwide, shines a spotlight on Hispanic, Latino, Latina and Latinx stories throughout MiLB of those who have forged an impressive path and left a legacy in their wake. These individuals have inspired a new generation, currently writing their own
El Paso continues to honor innovative Diablos
Throwback identity still resonates with passionate fan base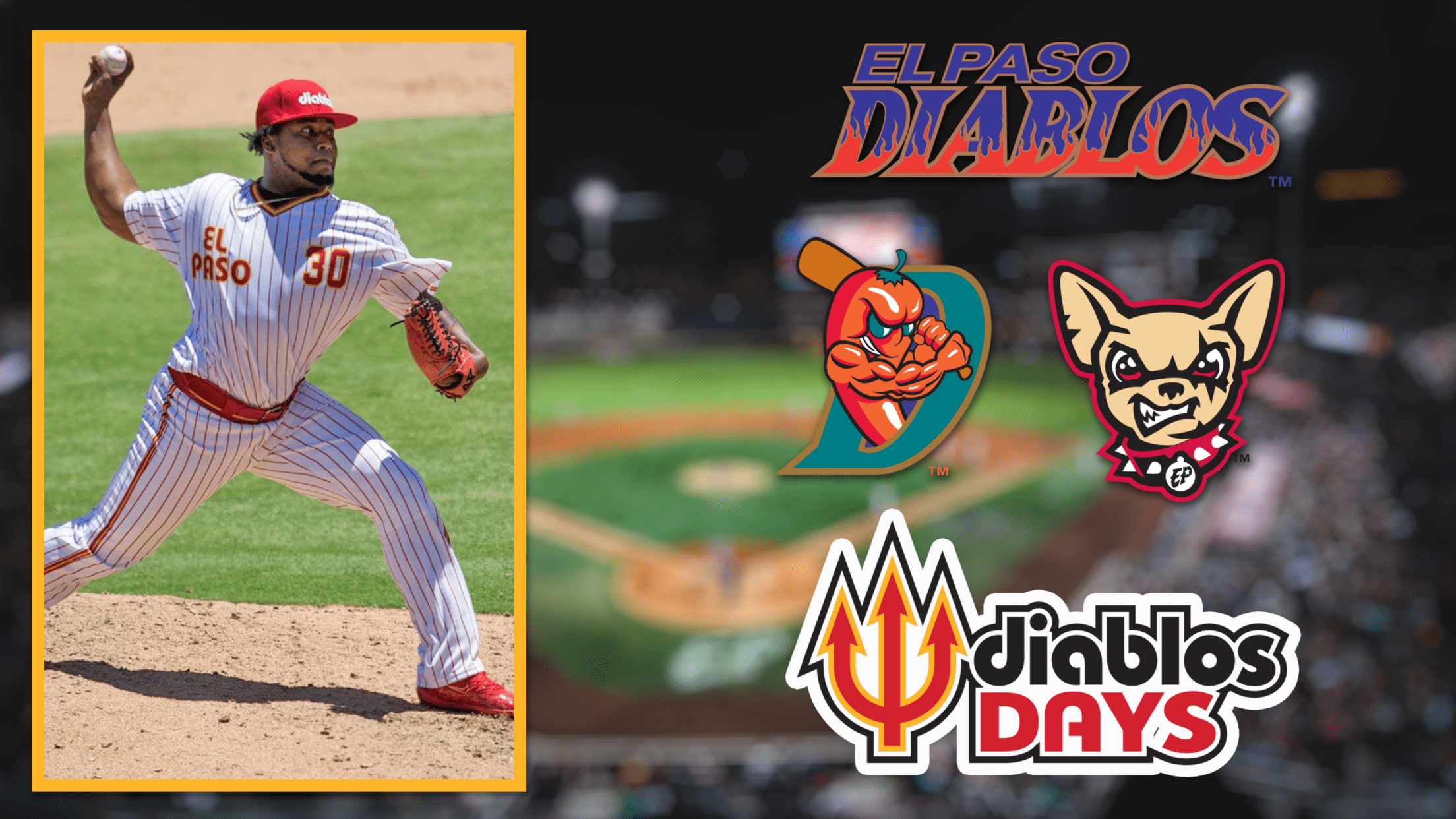 When it launched fully in 2018, Minor League Baseball's Copa de la Diversión initiative was based on a mission of community service, inclusiveness and engagement with Latinx fans across the MiLB landscape. In some markets, that's been a critical thread in franchise identities for decades. In the Southwest, teams have
5-7-5: River Cats' broadcaster pens book of haiku
Doskow's 'Goodnight Em' getting to go deep, three lines at a time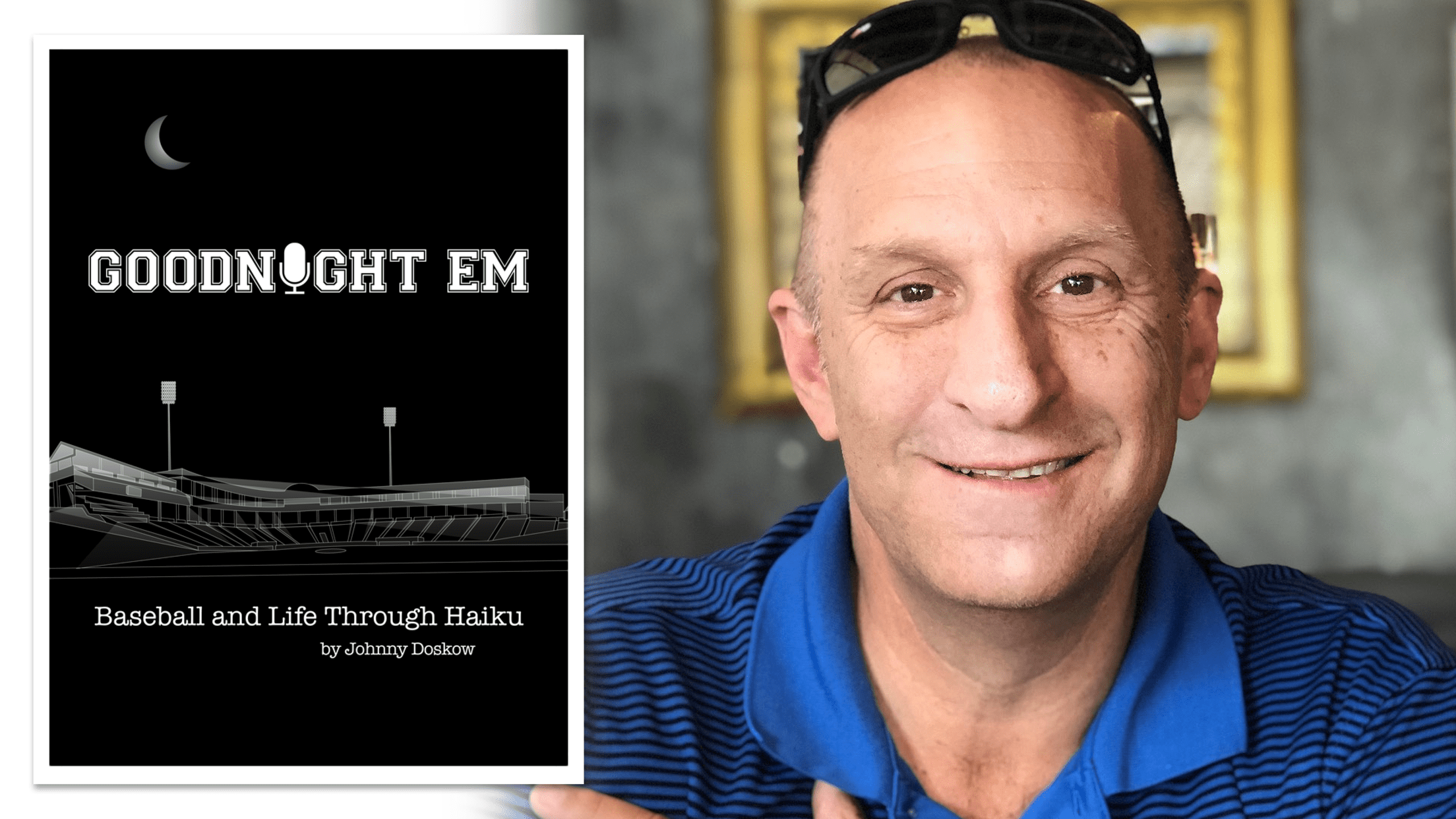 This past March, Johnny Doskow's long-established baseball routines were completely upended by COVID-19. This was the case for everyone, of course, but Doskow used his newfound free time in a particularly unique manner. The longtime voice of the Triple-A Sacramento River Cats penned and summarily self-published his debut book of
Jolley gave smiles to generations of PCL fans
Slugger set records in PCL, hit for average and power over 20 years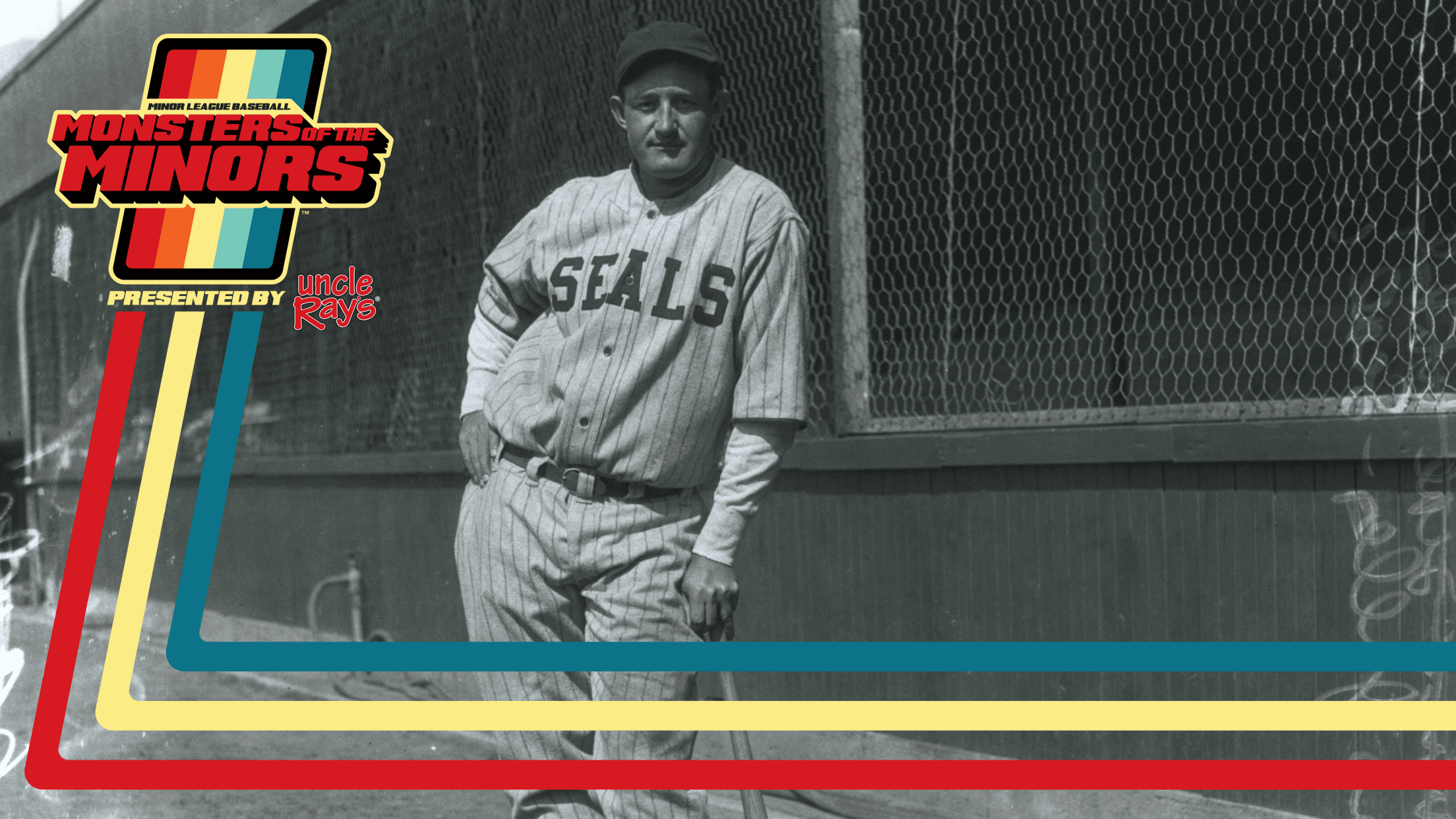 A host of players have piled up astonishing accomplishments over long professional careers on the diamond without making a lasting impression on the game's most celebrated stage. Monsters of the Minors, presented by Uncle Ray's, provides introductions to Minor League legends sometimes overlooked by fans of baseball history.
Chihuahuas help local food bank achieve mission
El Pasoans Fighting Hunger among CommUNITY grant recipients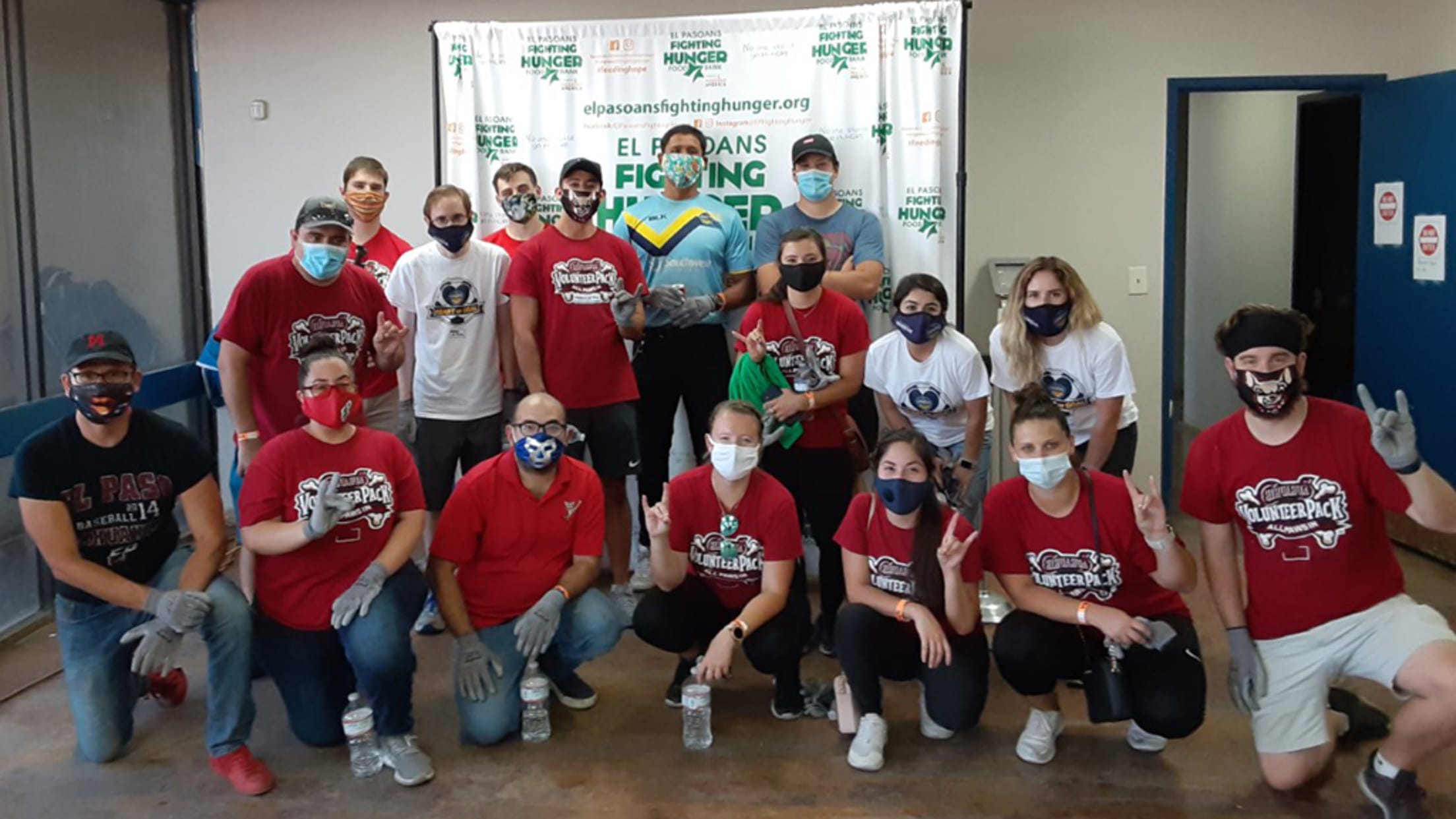 The El Paso Chihuahuas have partnered with El Pasoans Fighting Hunger for as long as the team has been an existence, establishing ties with the nearby food bank during the team's inaugural season of 2014. From hosting staff volunteer events to conducting food drives at the ballpark, the Chihuahuas have
2020 Minor League Baseball season shelved
PCL President Branch Rickey discusses cancellation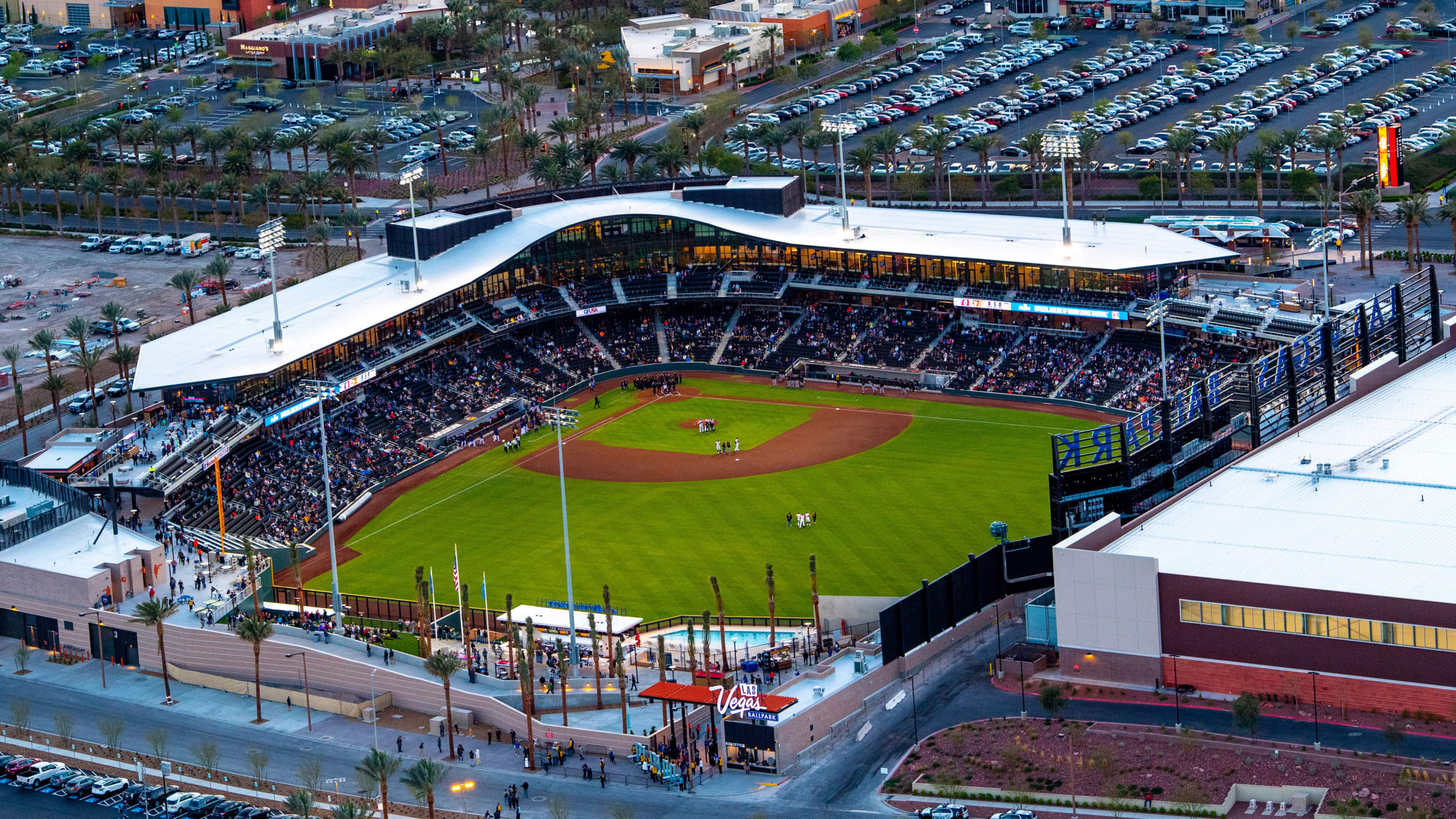 Statement from Pacific Coast League President Branch Rickey "Today is a momentous day. The first season cancellation in the 118-year history of the Pacific Coast League. But there is some good to be gleaned from what is obviously an overall very disappointing announcement. "The good that comes to my mind,
Toolshed: Recent noteworthy PCL seasons
Big-time power, low ERAs, 30-30 season highlight Triple-A list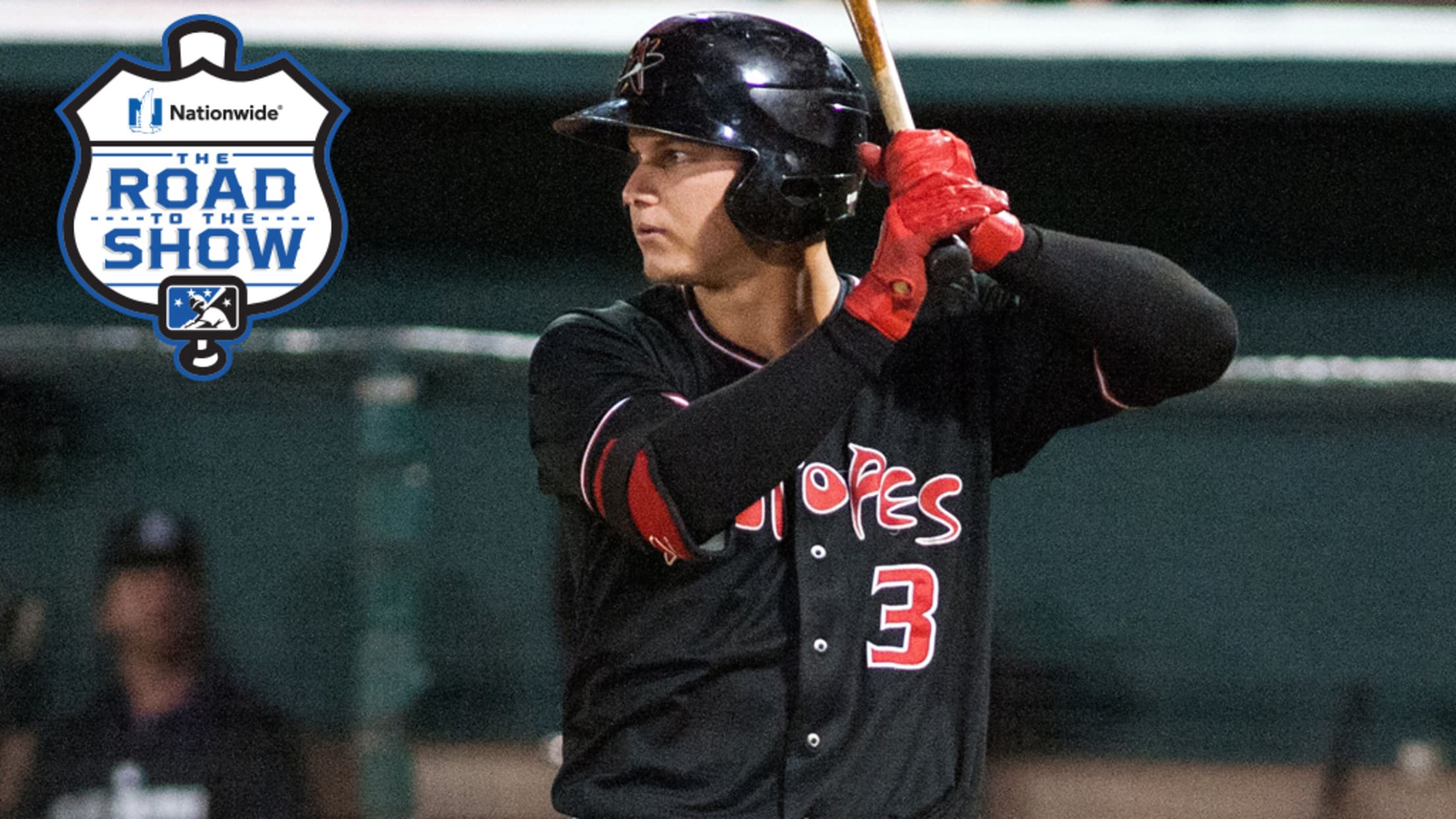 This space started honoring the short-season leagues after their respective campaigns were delayed in June. Now following the cancellation of all Minor League Baseball in 2020, we're turning it into an appreciation of the full-season circuits as well. In the coming weeks, Toolshed is revisiting the 10 most notable individual
Chihuahuas lend hand to El Paso nonprofits
With new program, team, staff find way to give back to community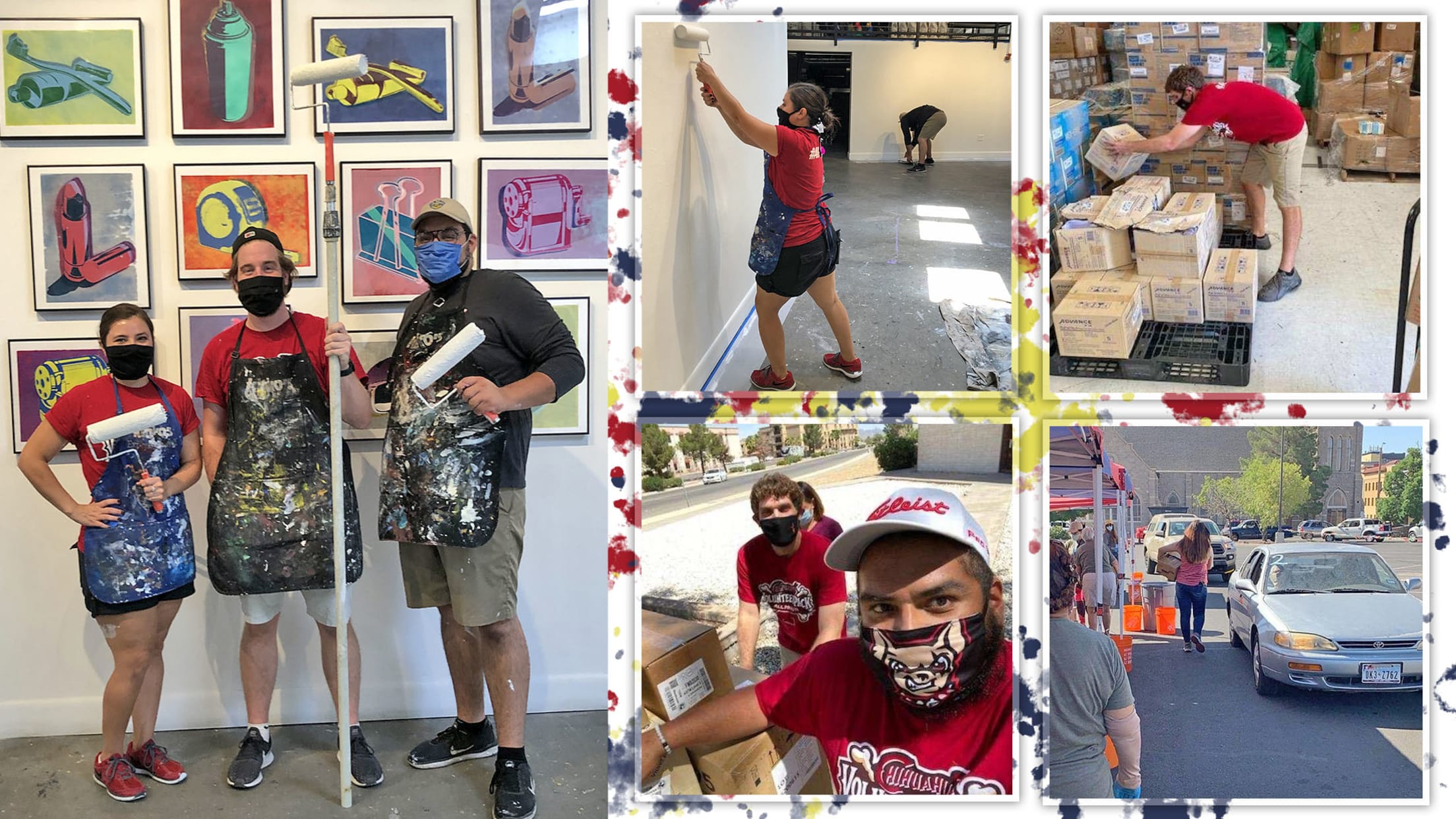 Brad Taylor was not worried about a lack of responsiveness when he asked his fellow El Paso Chihuahuas employees to volunteer for the community during this pandemic. No, he knew that they were hankering to pitch in however they could. "They jumped at the opportunity to help and realized it
A's deal speedster Mateo to Padres
Seventh-ranked prospect was out of options in Oakland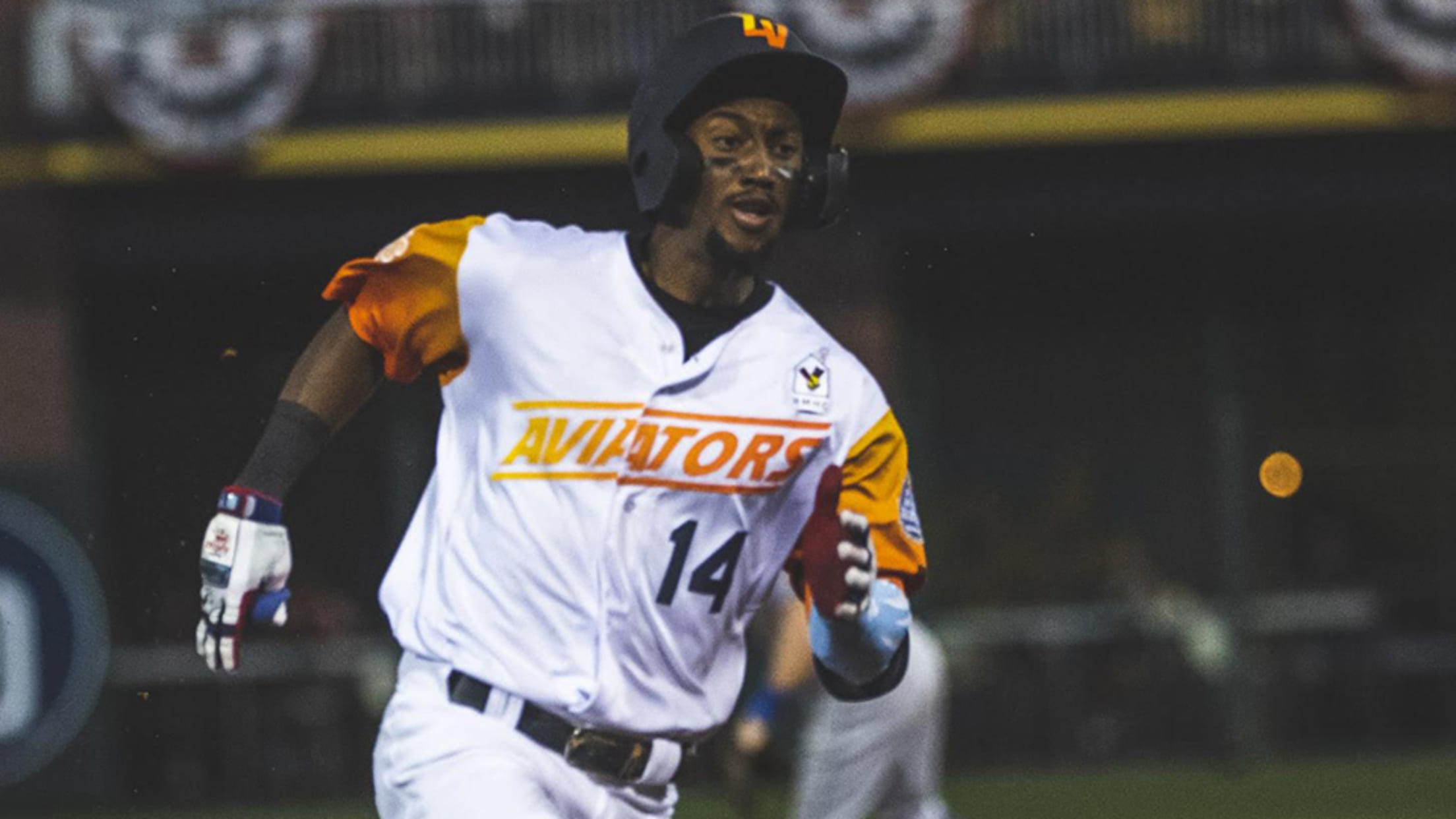 In the first move since the Major League roster freeze was lifted last week, the A's shipped their No. 7 prospect, infielder Jorge Mateo, to the Padres for a player to be named or cash considerations. The native of the Dominican Republic is coming off a season in which he
Did you know? Pacific Coast League edition
Sixteen unique facts about the Triple-A circuit, one for each team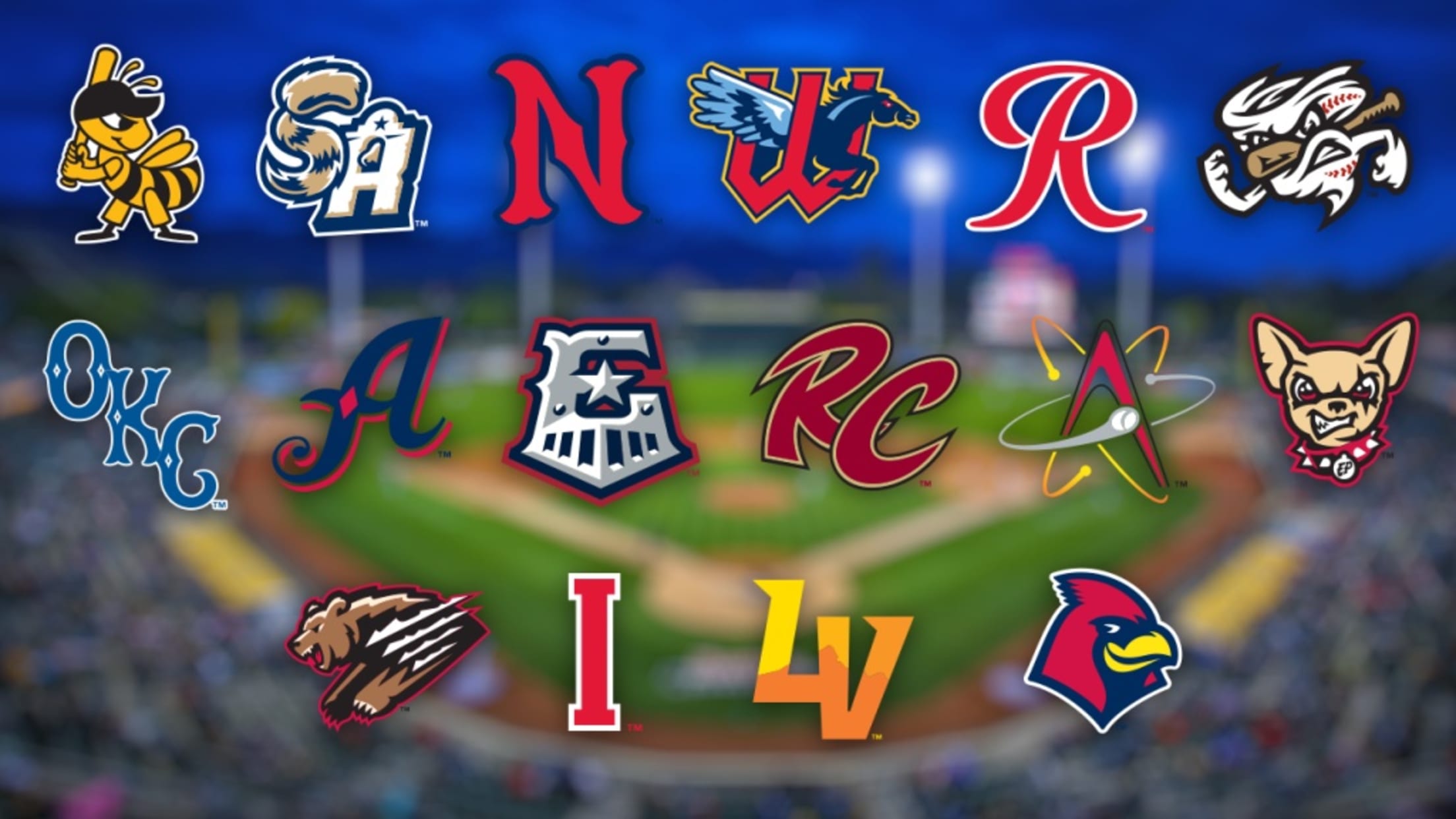 When it comes to size, scope and longevity, few, if any, sporting bodies can rival Minor League Baseball. With 160 teams in nearly as many markets, there are innumerable nooks and crannies to explore. This marks the second installment in a series dedicated to such explorations, providing one unique, weird,
Mask-making operation is all Aces for Reno
Season-ticket holders pitch in to raise funds for local hospitals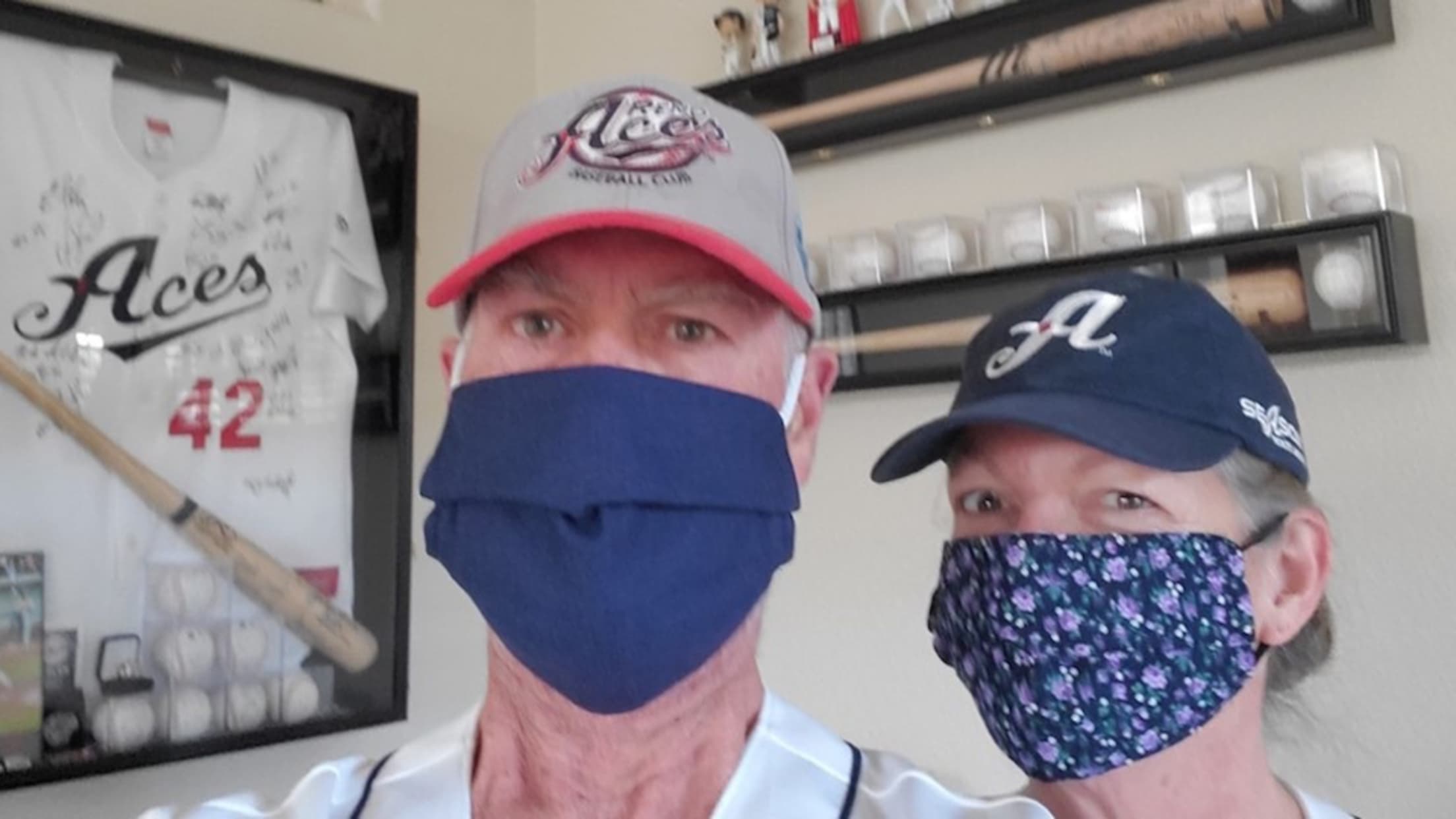 Eric Edelstein had the impulse to pitch in but wasn't exactly sure how."The idea came from trying to do the most good in this time," the Reno Aces president said. "And the two things that I was bouncing against my thought process was supporting our health care workers -- understanding
For nearly 80 years, Arlett's power stood unmatched
PCL and IL Hall of Famer crushed record 432 Minor League homers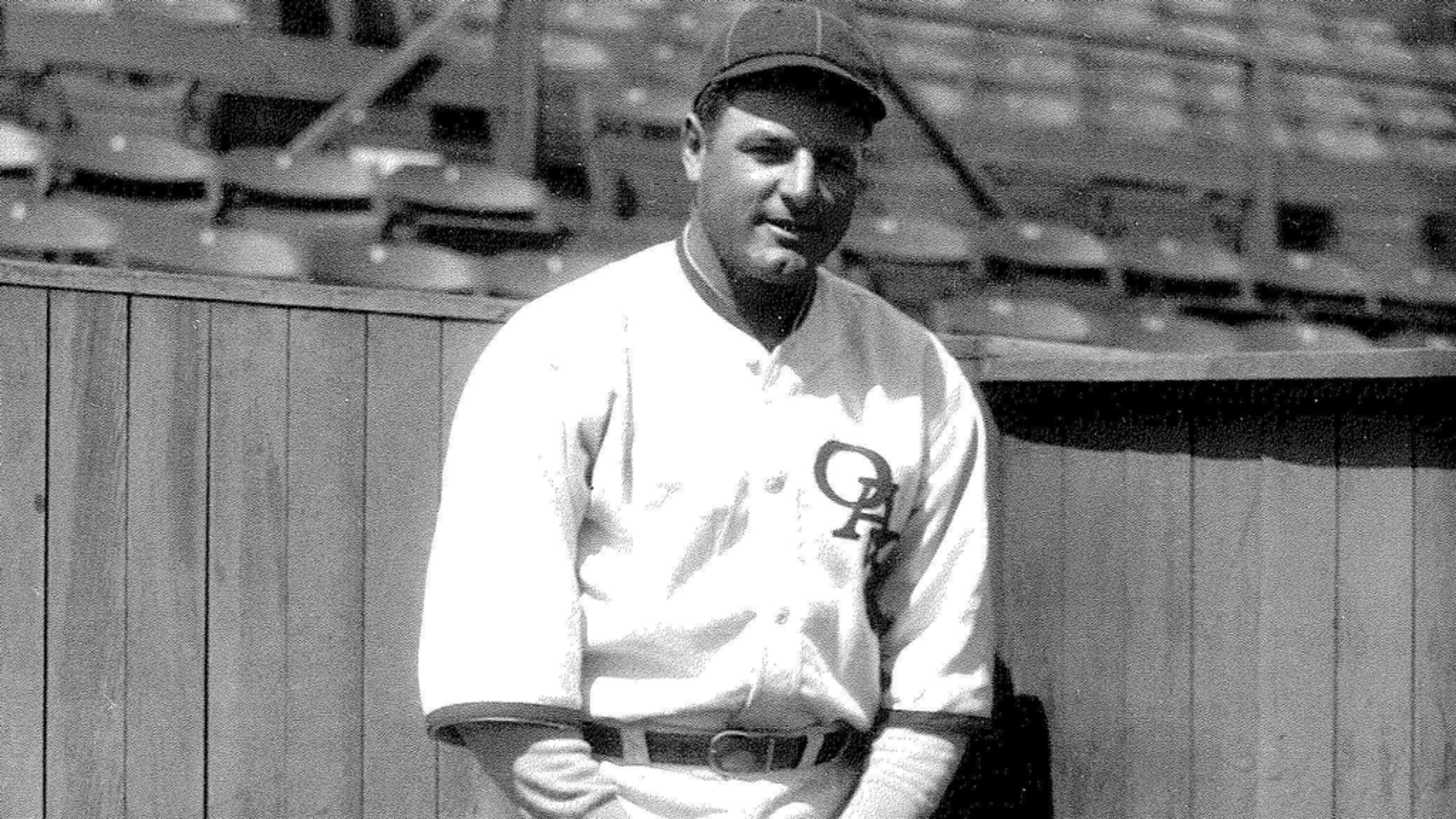 A host of players have piled up astonishing accomplishments over long professional careers on the diamond without making a lasting impression on the game's most celebrated stage. This series, Monsters of the Minors, provides introductions to Minor League legends sometimes overlooked by fans of baseball history. In baseball, two-way talents
Sounds good: Nashville embraces rich heritage
Team's identity has evolved, name has stuck since 1978 inception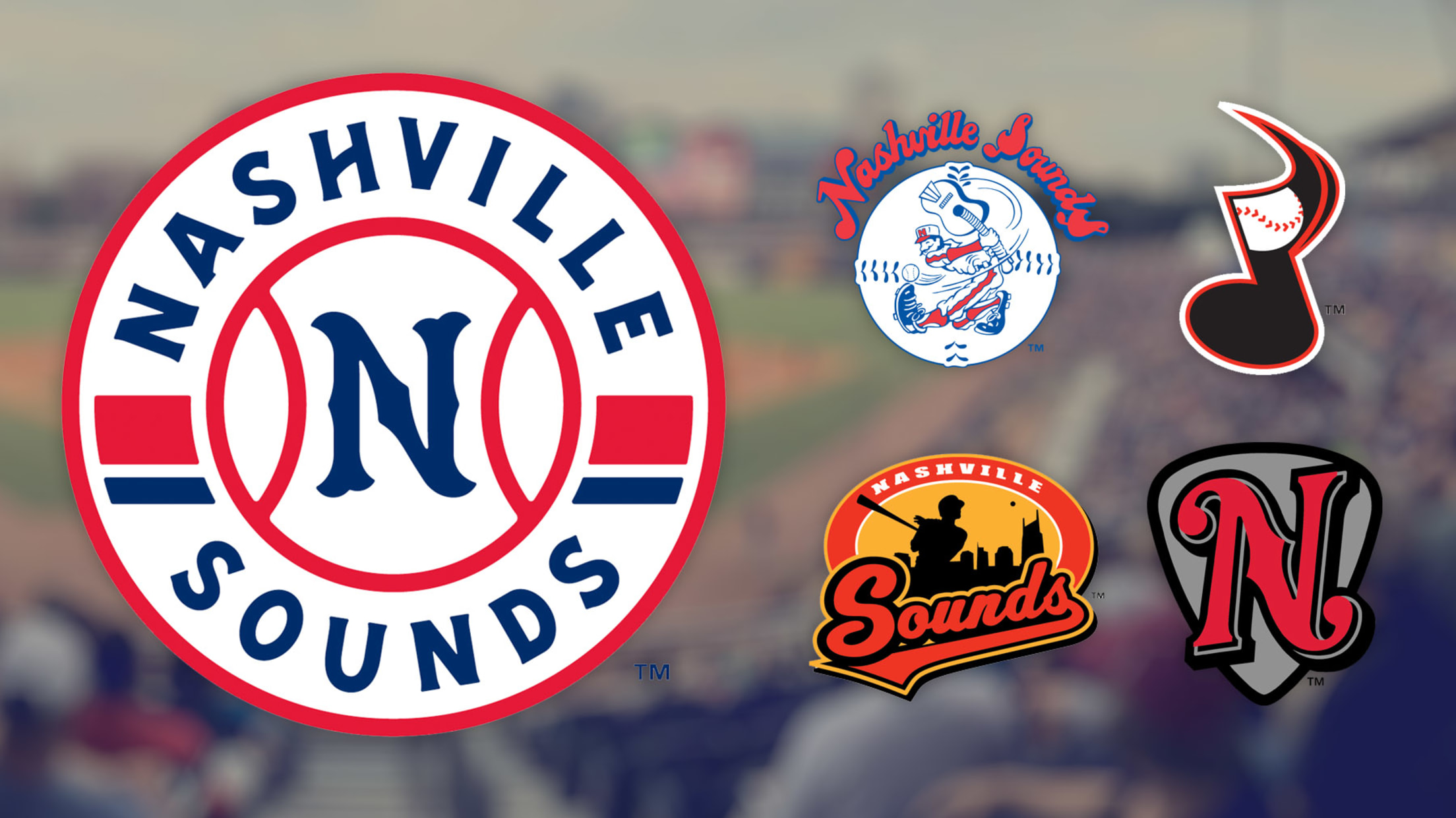 With so much focus year after year on the newest and wildest rebranding projects in Minor League Baseball, MiLB.com takes a look at the flip side. This spring and summer, we will be profiling teams with some of the longest continually used nicknames in each league. Next up: the Pacific
Marlins option Harrison, Neidert to Triple-A
Outfielder, right-hander rank among system's top 10 prospects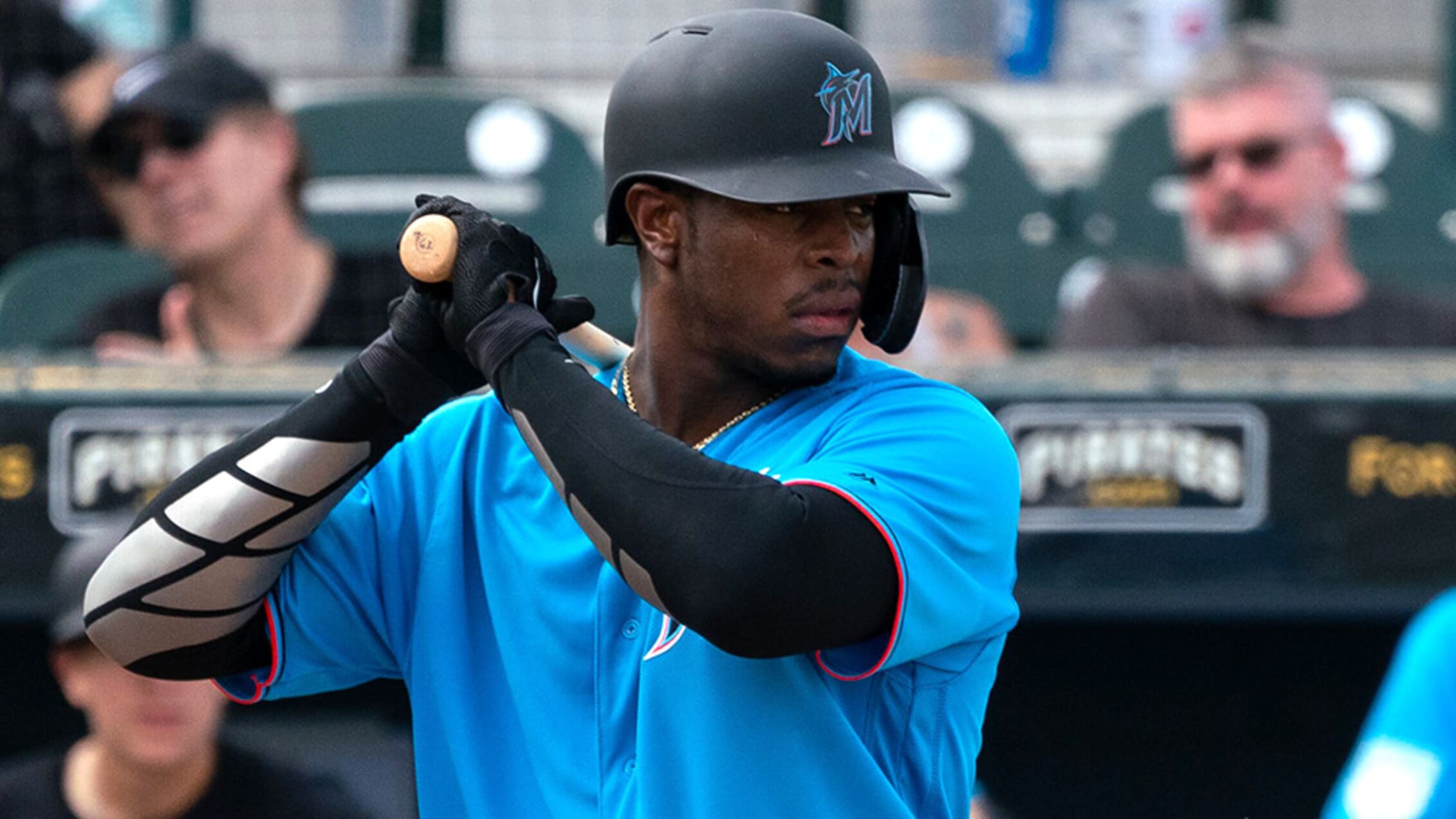 Two of the Marlins' top 10 prospects are heading to Triple-A Wichita.Outfielder Monte Harrison, ranked ninth in the system, and right-hander Nick Neidert (No. 10) have been optioned to the Pacific Coast League, the team announced Saturday.
Top prospects among Marlins re-assignments
Bleday sent to Minors camp; Jazz optioned to Triple-A Wichita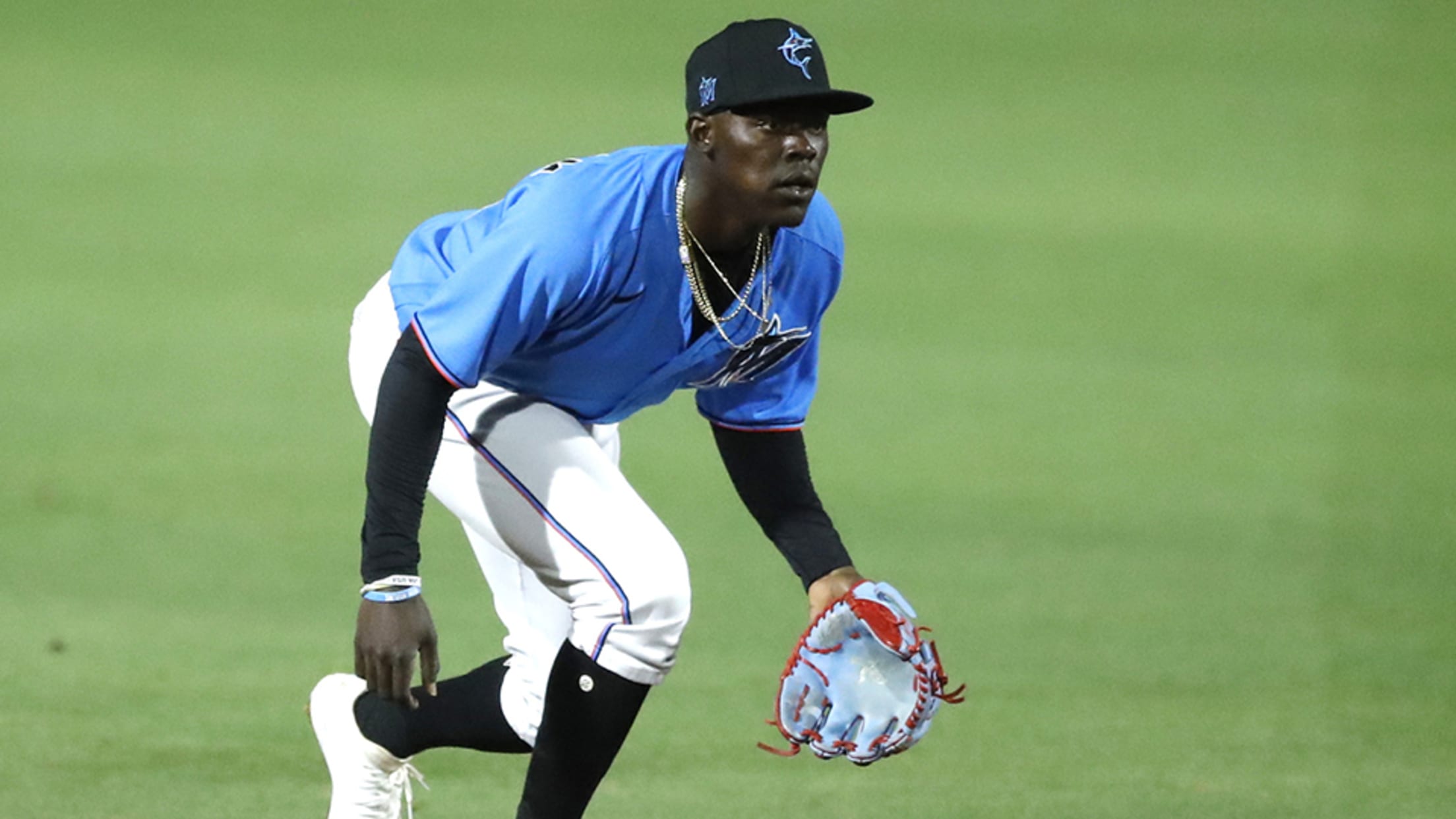 The Marlins got an excellent look at the future of the franchise during the first month of Spring Training. But the time has come for some potential stars of tomorrow to head back to the Minor League incubator.Top 100 prospects JJ Bleday, Jazz Chisholm and Jesús Sánchez headline a group
Marlins option Sanchez in first wave of cuts
Top hurler, Guzman optioned to Triple-A; Cabrera sent to Double-A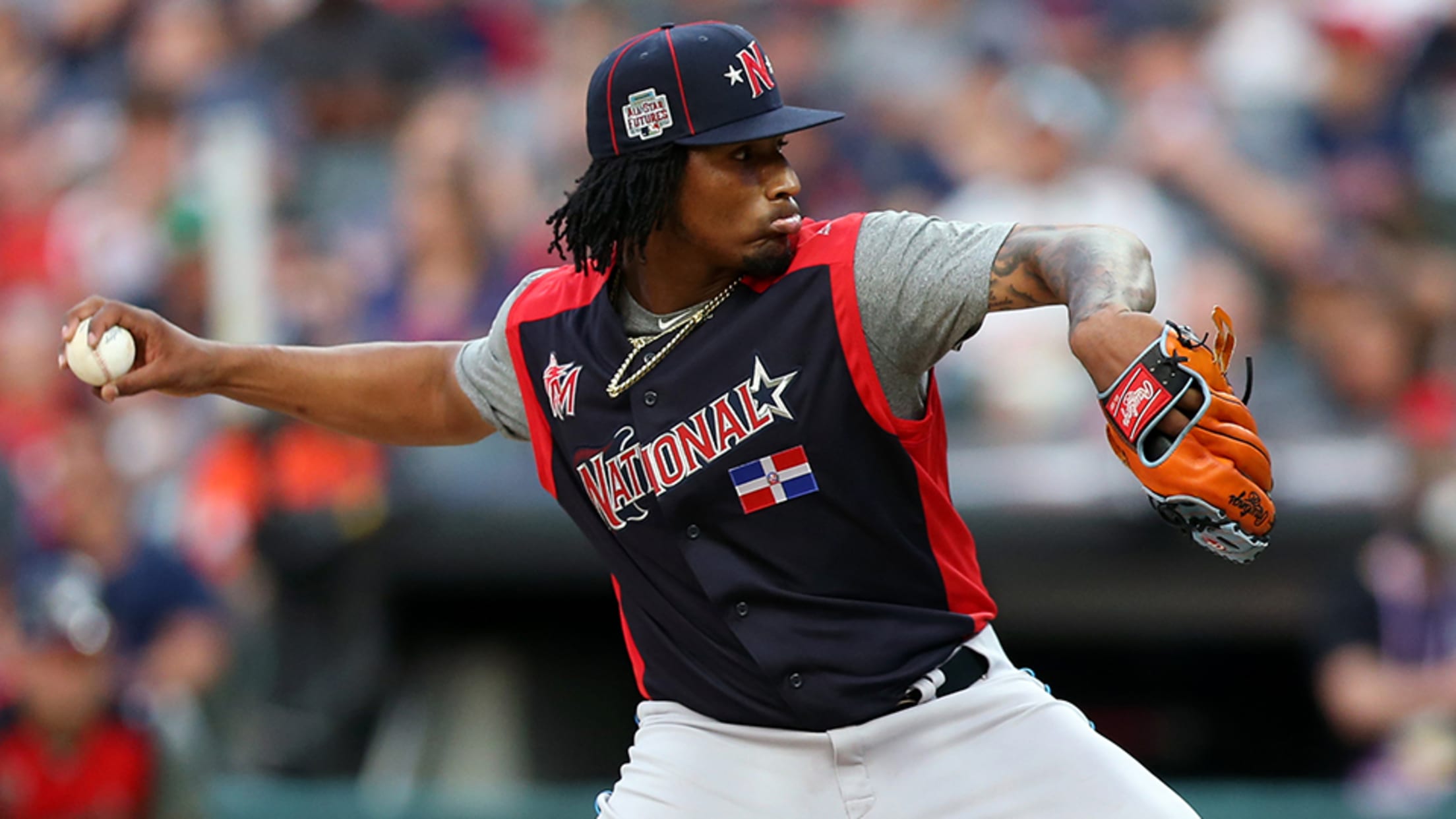 Sixto Sanchez has a bright future ahead, but he'll have to wait a bit to make his first pitch for the Marlins.Miami's top prospect was optioned to Triple-A Wichita along with 19th-ranked Jorge Guzman on Friday as the club made its first 10 roster cuts of Spring Training. Fifth-ranked Edward Cabrera
Adell, Marsh heading back to Angels camp
Top 100 outfield prospects lead group of 19 non-roster invitees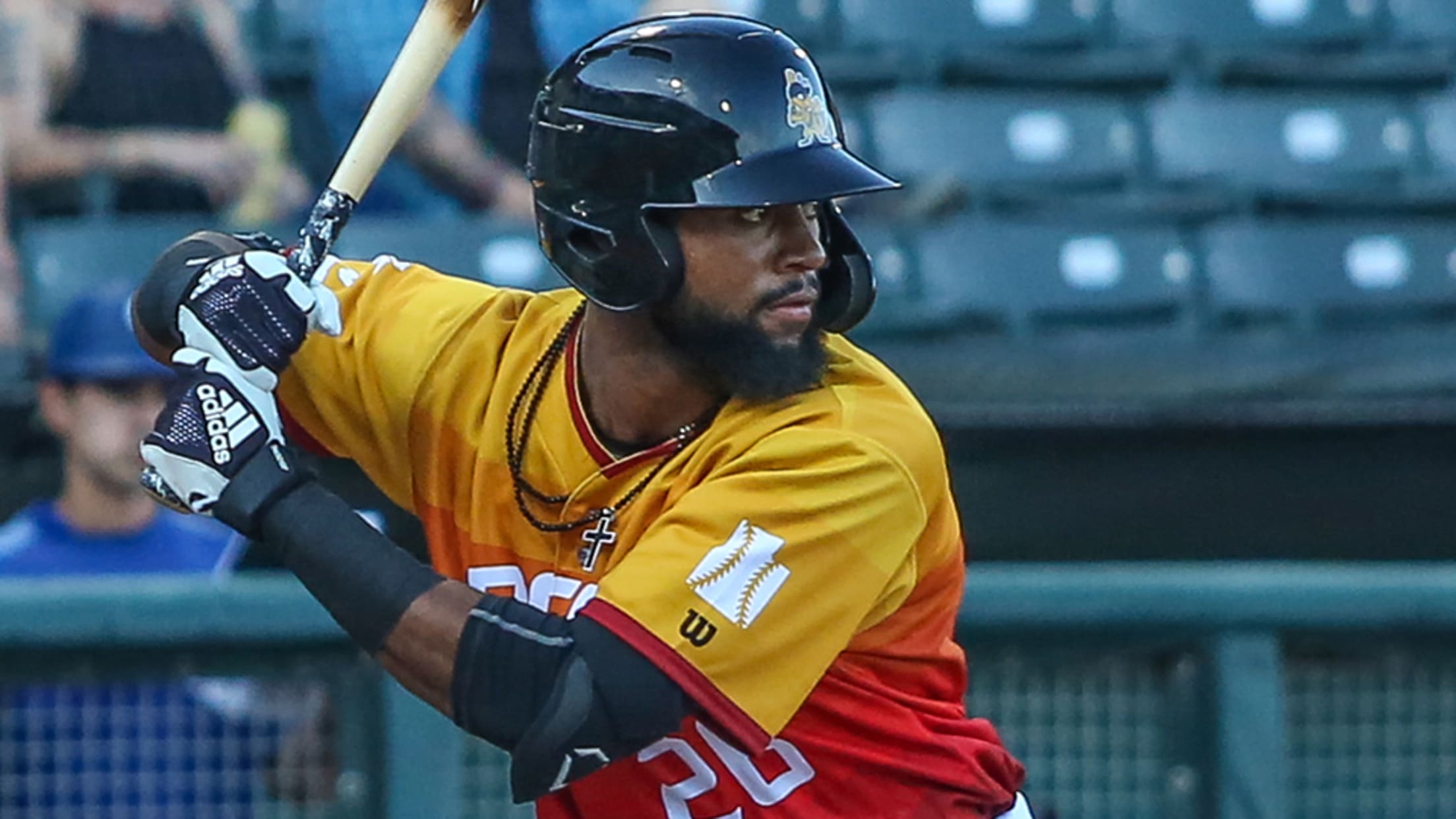 A preview of the Angels' outfield of the future could be on display when Cactus League games start in three weeks.Los Angeles on Friday extended Spring Training invitations to 19 non-roster players, including top prospects Jo Adell and Brandon Marsh. It will be the second year in a row the
D-backs acquire Beasley from Angels
No. 18 Halos prospect dealt to Arizona for reliever Andriese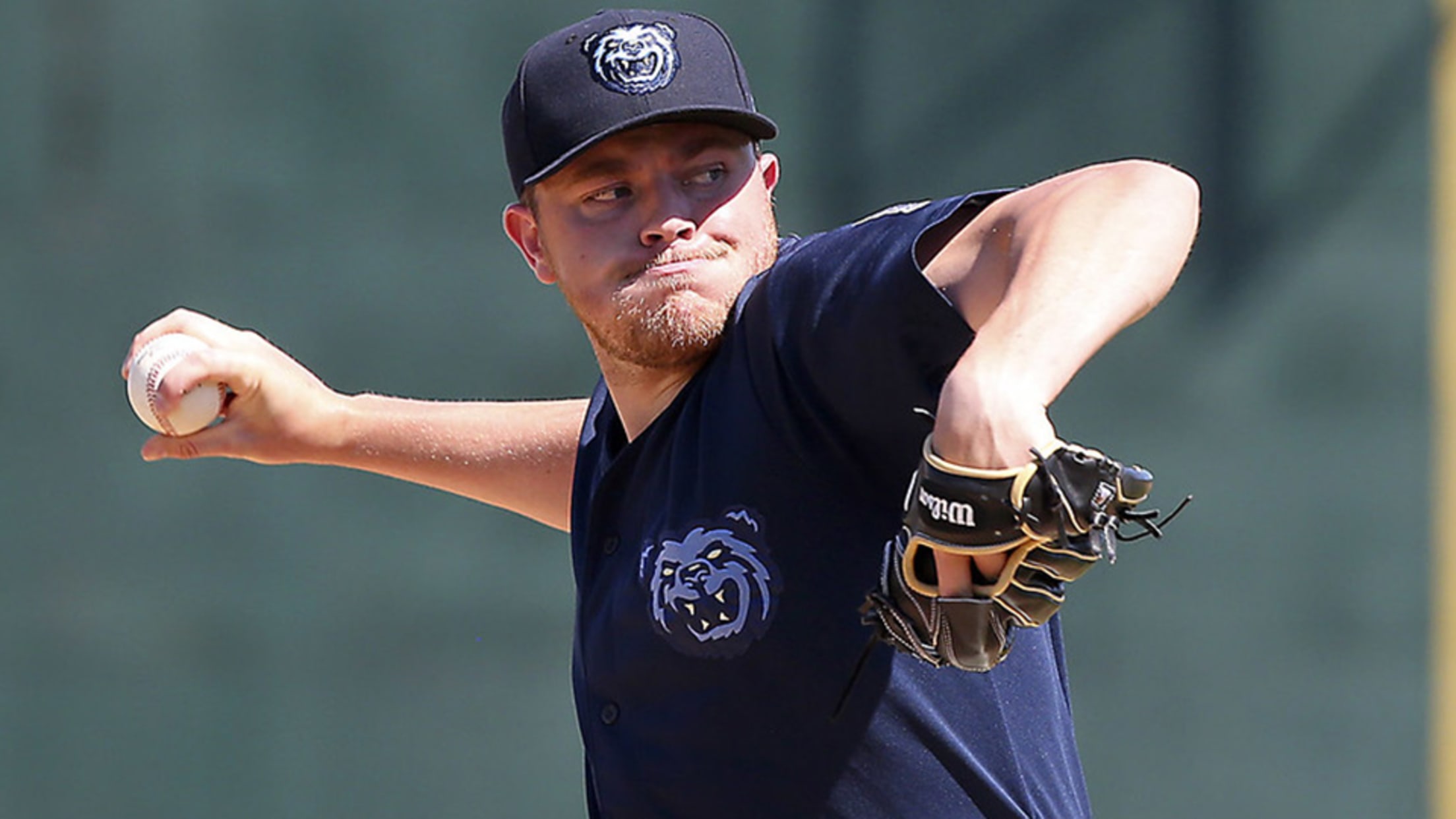 The D-backs acquired Angels No. 18 prospectJeremy Beasley in exchange for Major League right-hander Matt Andriese on Tuesday. Los Angeles designated Minor League right-hander Luis Madero for assignment to make room for Andriese on its 40-man roster.Beasley posted a 4.06 ERA and 1.40 WHIP with 102 strikeouts over 108 2/3 innings
Cardinals deal for Rays lefty Liberatore
2018 first-round pick has racked up 113 whiffs in 111 pro frames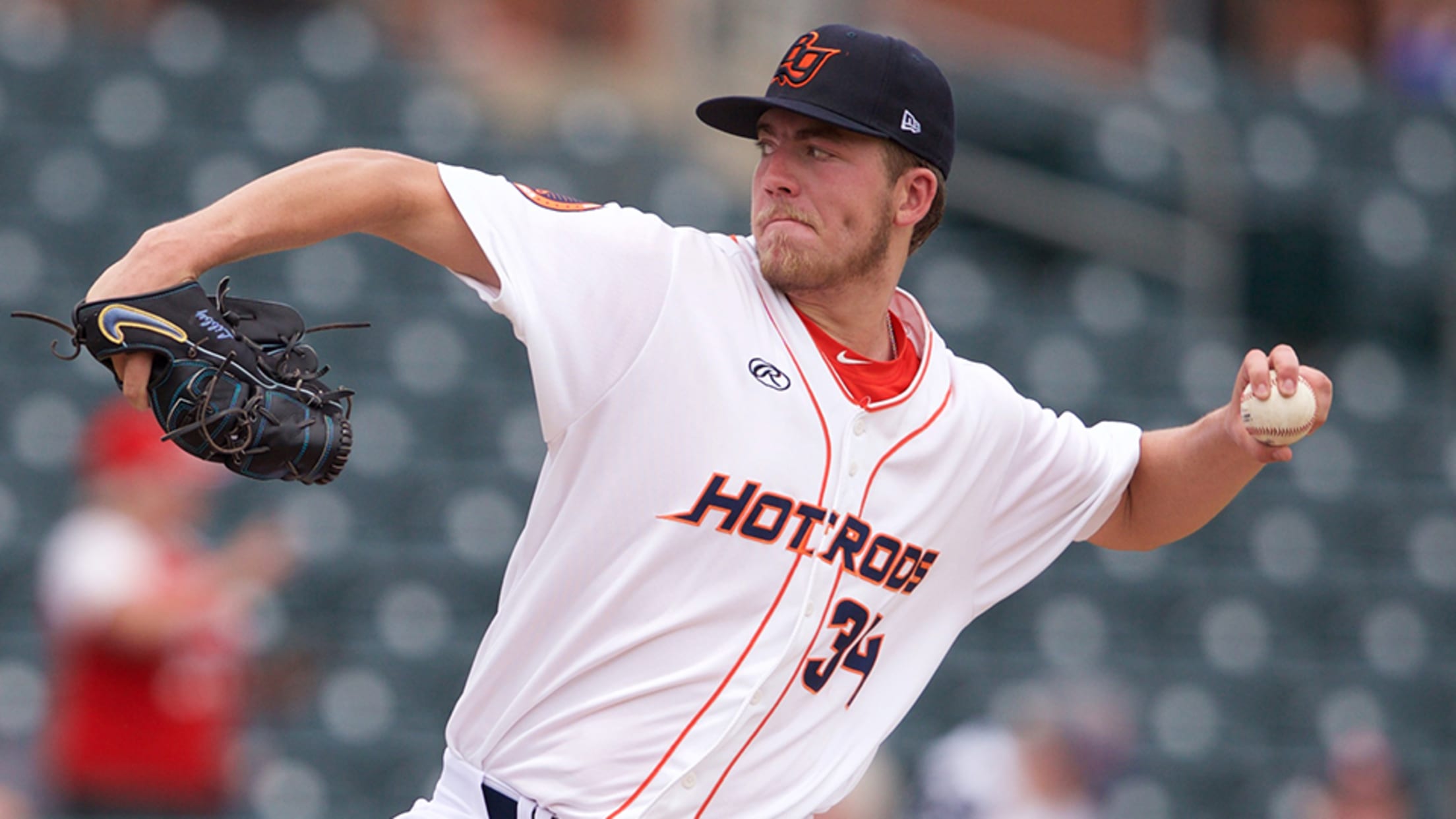 It may be the middle of winter, but the hot stove has reignited.In the first major trade of the calendar year, the Cardinals acquired 2018 first-rounder Matthew Liberatore from the Rays. Catching prospect Edgardo Rodriguez and a Competitive Balance Round B selection (66th overall) also will head to St. Louis,
Simmons sped through Minors before Hall
Catcher: 'I just felt like I couldn't make an out' at lower levels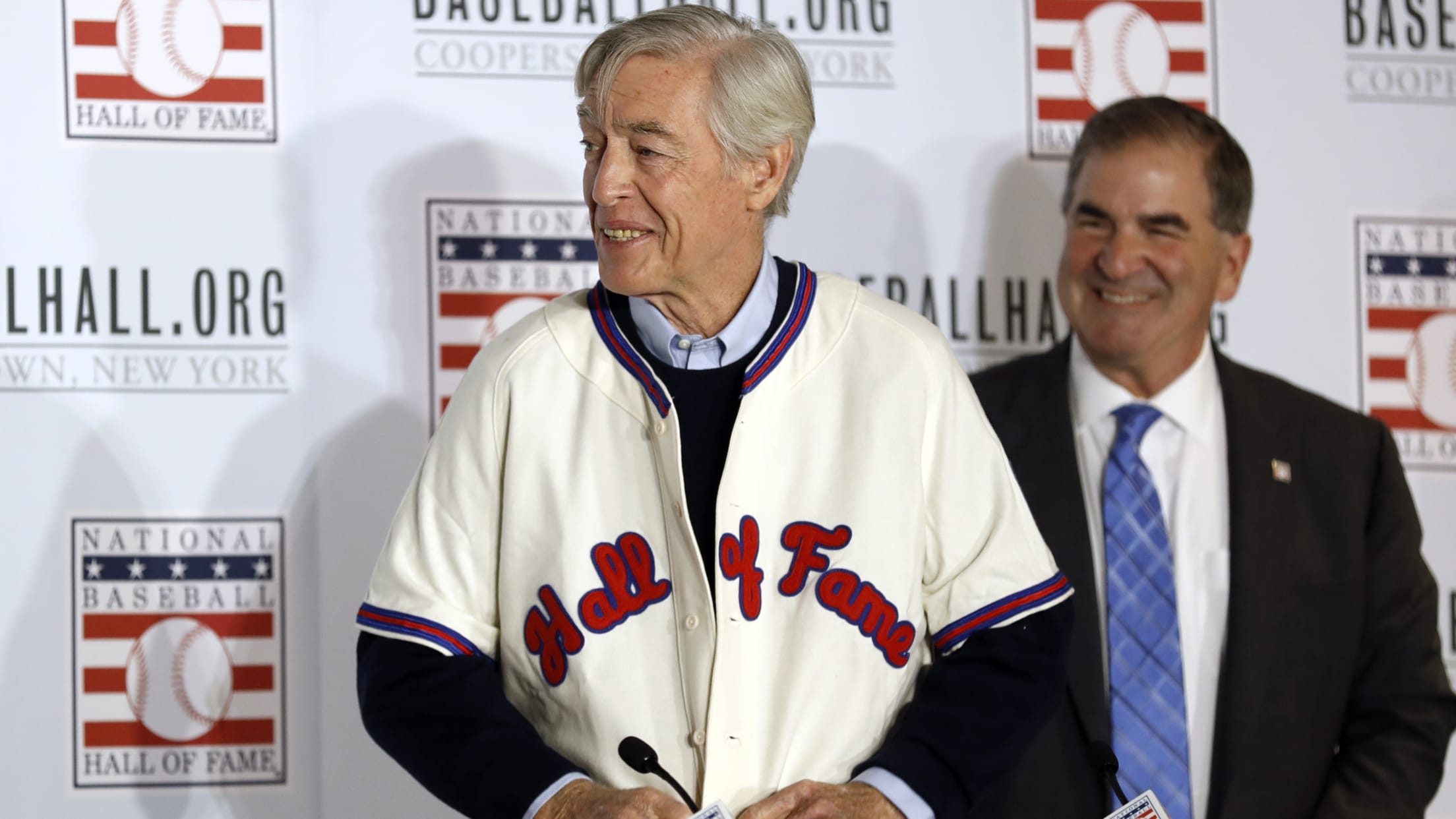 SAN DIEGO -- Ted Simmons learned a lesson pretty quickly at the start of his professional baseball career. It's a lesson prospects such as Wander Franco, Luis Robert and another switch-handed catcher in Adley Rutschman pick up to this day.In the Minor Leagues, have bat, will travel. Simmons' next stop:
It's a breeze: Wind Surge blow into Wichita
Kansas' only MiLB team, debuting in 2020, unveils name, logos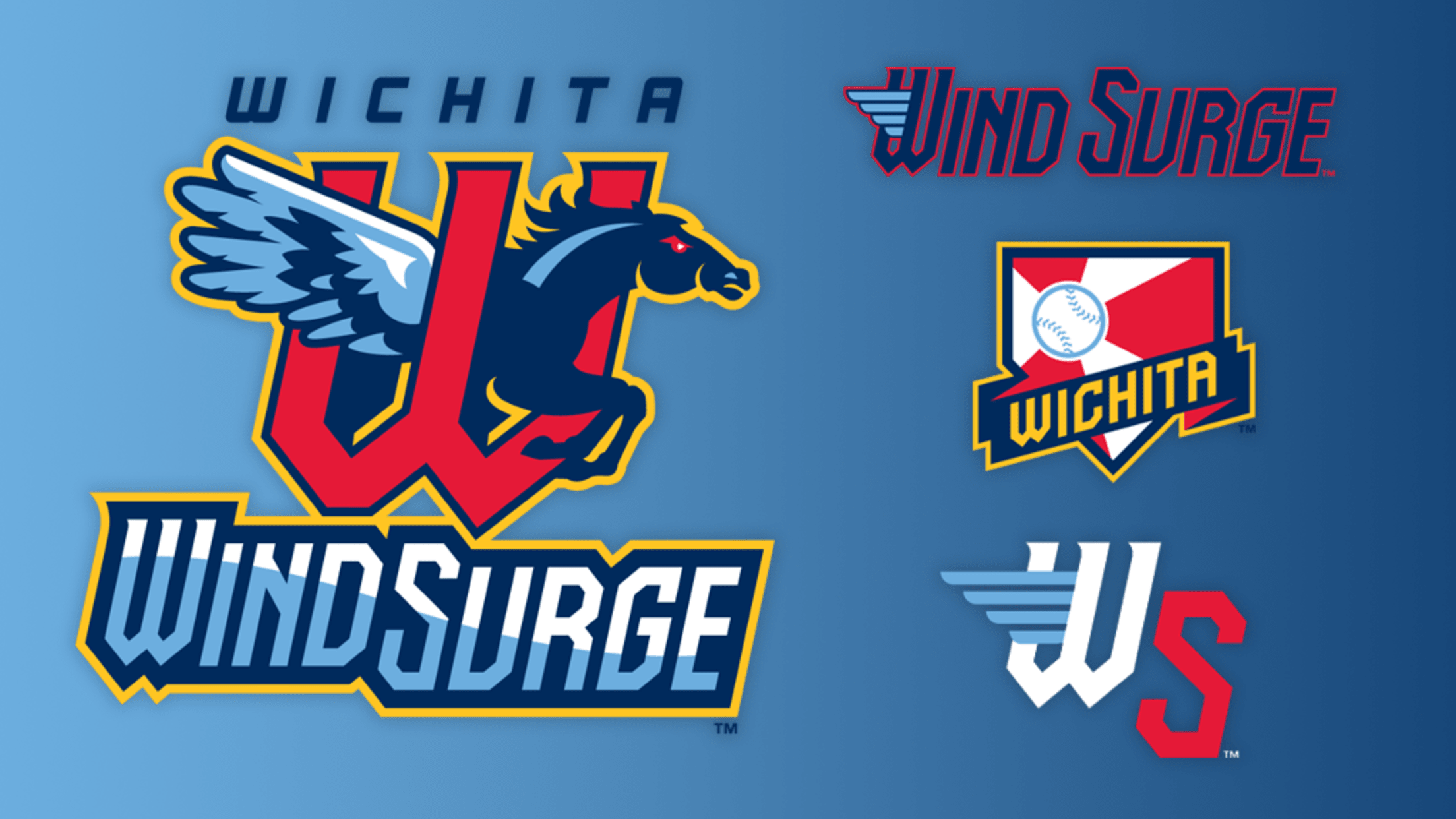 Wichita's current affair is a current of air. The Wind Surge have blown into town.In 2020, after a 12-season absence, Minor League Baseball is returning to Kansas' largest city. As of Wednesday evening, that team has a name: the Wichita Wind Surge -- Triple-A affiliate of the Miami Marlins --