I-Cubs manager Pevey notches 1,000th win
Iowa scores three runs in 11th frame to deliver milestone victory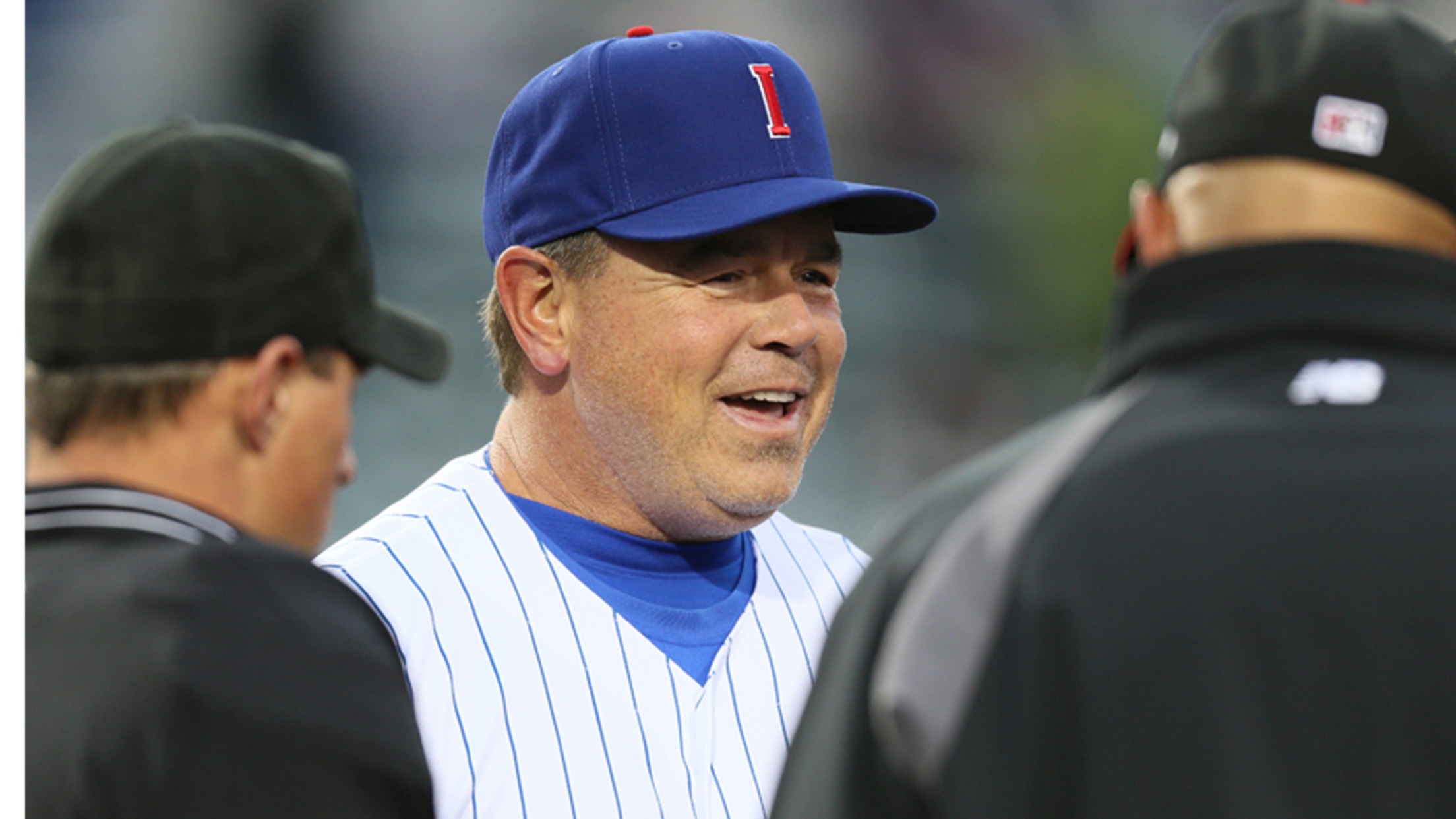 With 356 victories, Marty Pevey has amassed the most managerial wins in franchise history. (Chris Donahue/Iowa Cubs)
It took a little extra time, but the Triple-A Iowa Cubs got their manager a career milestone Thursday night.With three runs in the top of the 11th inning, Iowa secured the 1,000th victory of skipper Marty Pevey's career in a 6-3 win over Nashville at First Tennessee Park. The victory
It took a little extra time, but the Triple-A Iowa Cubs got their manager a career milestone Thursday night.
With three runs in the top of the 11th inning, Iowa secured the 1,000th victory of skipper Marty Pevey's career in a 6-3 win over Nashville at First Tennessee Park. The victory enabled the Cubs to avoid a series sweep and marked Pevey's 356th as Iowa's manager, the most in franchise history.
Gameday box score
Pevey began his 16-year managerial career with the Medicine Hat Blue Jays of the Rookie-level Pioneer League in 1996, and his early seasons were not kind. Pevey's teams went a combined 48-96 over two years in Medicine Hat, but a move up to Class A Hagerstown brought better results in 1998. The skipper led the Suns to an 81-60 overall record and a playoff berth.
"At the end of the day, everybody's dream is to play in the big leagues. So at the end of the day, sending guys to the big leagues is the ultimate satisfaction," Pevey told the Des Moines Register prior to this season.
The Georgia native piloted the Class A Advanced Dunedin Blue Jays from 2000-02, the Double-A New Haven Ravens in 2003 and Triple-A Syracuse Sky Chiefs in 2004-05 before making his second trip to the big leagues. After serving as Toronto's bullpen coach in 1999, he was the Jays' first base coach from 2005-08 before moving to the Cubs organization.
Pevey took the reins of Class A Peoria during his first year with Chicago and worked as the Cubs' Minor League catching coordinator from 2010-11 before assuming his current duties in Iowa. Pevey is 356-364 with the I-Cubs.
"I know how Joe [Maddon] likes them," Pevey told the paper of his role at the Cubs' highest Minor League level. "I know what Joe's going to like and what he's going to dislike. And preparation is a huge part of it, pregame and in-game preparation. So getting the players to that point is a huge boon, not only for me but the whole organization."
After No. 14 Cubs prospectDavid Bote capped a three-run sixth with a two-out, two-RBI double, Iowa took a 3-0 lead into the bottom of the eighth. Nashville rallied to knot the game on an RBI groundout by Melvin Mercedes in the eighth and a two-run homer by Anthony García in the ninth.
After both teams went scoreless in the 10th, Iowa broke through in the 11th. With the bases loaded, Wynton Bernard scored on a free pass to Ryan Court and Stephen Bruno roped a two-run single to right. Shae Simmons dispatched Nashville in the bottom of the inning, stranding runners at the corners for his first save.
Tyler Maun is a contributor to MiLB.com. Follow him on Twitter @TylerMaun.