Cardinals Hold on for Wire-to-Wire Win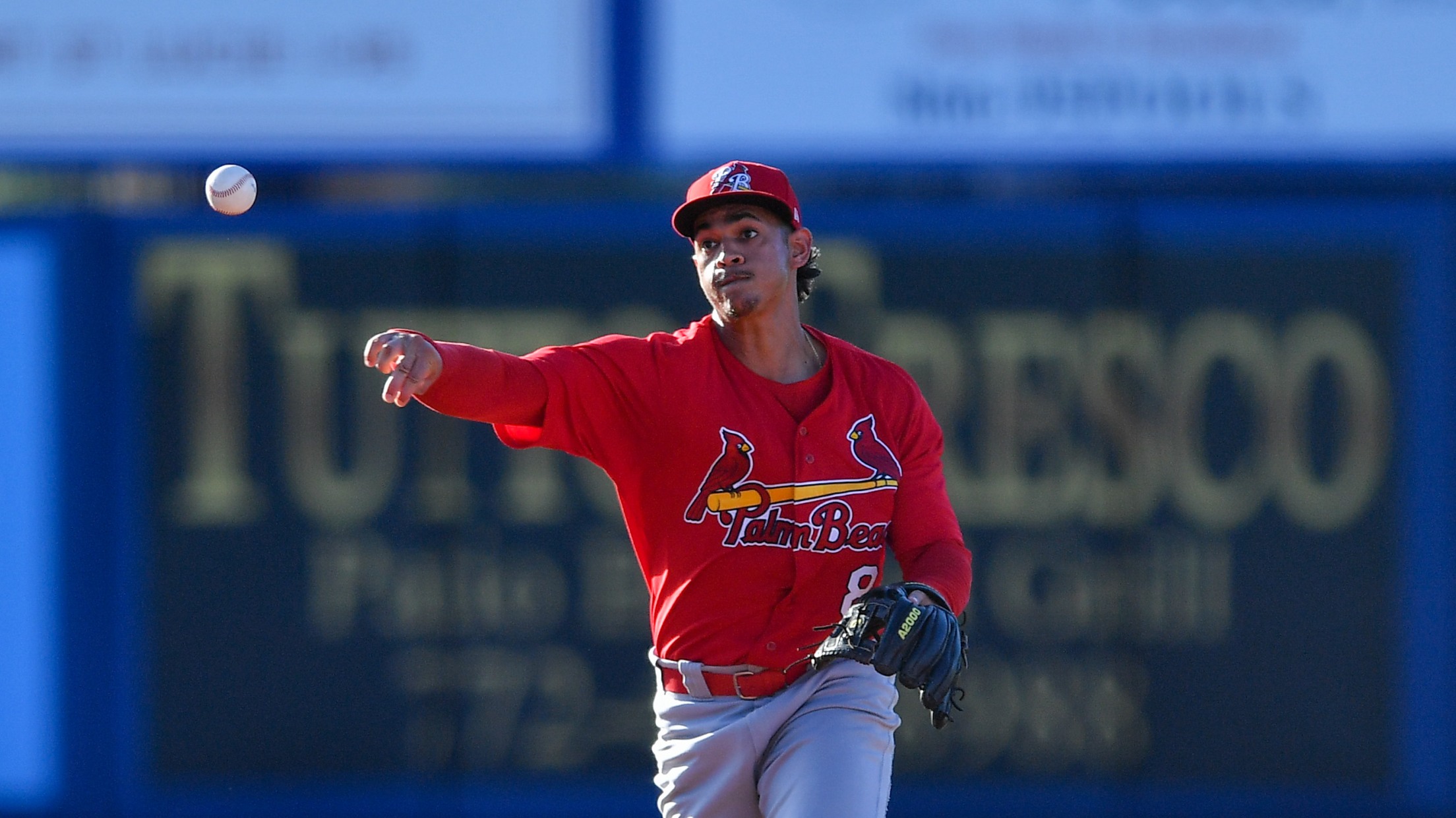 After taking a lead in the bottom of the first, the Palm beach Cardinals held on for a 2-1 win over the Jupiter Hammerheads on Tuesday night with the tying run in scoring position in the ninth. Palm Beach doubled their initial lead in the fourth, but was forced to
After taking a lead in the bottom of the first, the Palm beach Cardinals held on for a 2-1 win over the Jupiter Hammerheads on Tuesday night with the tying run in scoring position in the ninth.
Palm Beach doubled their initial lead in the fourth, but was forced to cling onto a narrow one-run advantage after Jupiter first baseman Torrin Mongomery recorded his first career hit in the eighth inning. Although the Marlins' 14th Round selection was thrown out stretching at third base, Montgomery drove in a run on the double and forced Cardinals relief pitcher Andrew Marreo to work out of the ninth with no margin for error.
And although Marrero surrendered a leadoff single and stolen base to Hammerheads infielder Javier Sanoja, the Connecticut product induced three straight outs to claim his fourth save of 2022.
Jose Davila made his full-season league debut for Palm Beach after being activated from the Rookie Leagues on Tuesday. Although the righty walked five batters and gave up two hits, he allowed no runs in four and 2/3 innings. But the win would go to southpaw Alfredo Ruiz, who tossed three and 1/3 frames and struck out four batters on the night.
The Cardinals' 2022 5th Round pick Victor Scott would score in the first off a Thomas Francisco sacrifice fly, after reaching base via infield single and stealing third base.
19th Round draftee Chris Rotondo would single in 4th Round product Jimmy Crooks in the fourth inning. Among other recent signees, 17th Round selection Brody Moore was 2-3 with a double in the ninth spot in the lineup Tuesday, while undrafted free agent RJ Yeager was 1-3.
Palm Beach moves to 48-47 overall in 2022 and 16-13 in the Florida State League second half. The Cardinals hold the FSL East second half divisional lead by 1.5 games over the Hammerheads and move within 2.5 games of their rivals in the overall standings.
The teams are back in action Wednesday night with a 6:30 p.m. first pitch! For Tuesday's final box score, click here.