Hence Impresses in Palm Beach Win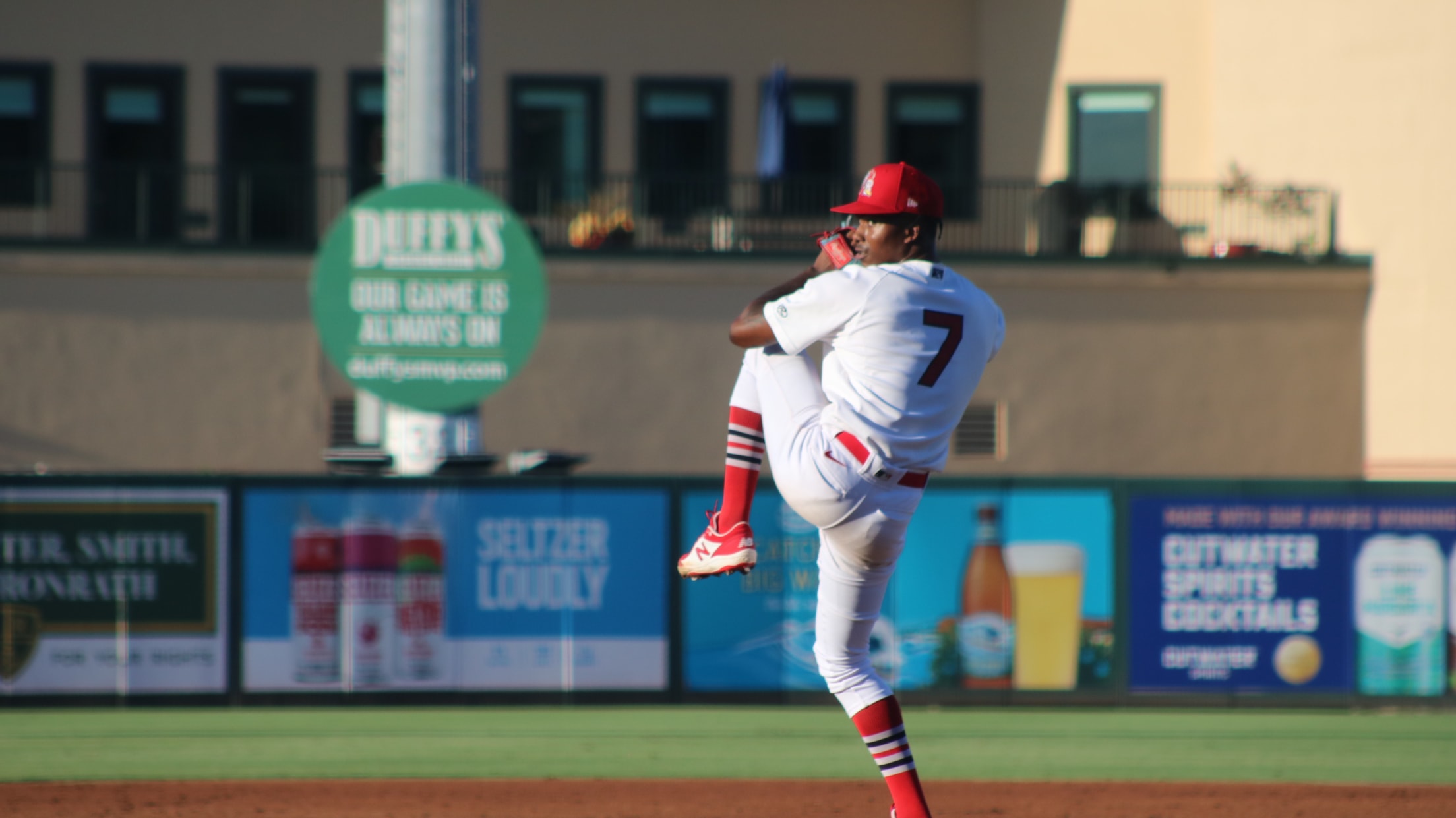 Tink Hence delivered three and 2/3 shutout innings on Wednesday night for the Palm Beach Cardinals, as they cruised to a 7-4 win over the Jupiter Hammerheads at Roger Dean Chevrolet Stadium. The No. 9 overall prospect in the St. Louis Cardinals organization struck out six batters, walked none, and
Tink Hence delivered three and 2/3 shutout innings on Wednesday night for the Palm Beach Cardinals, as they cruised to a 7-4 win over the Jupiter Hammerheads at Roger Dean Chevrolet Stadium.
The No. 9 overall prospect in the St. Louis Cardinals organization struck out six batters, walked none, and allowed just three total baserunners in his no-decision. The win however would go to southpaw Chris Gerard, who succeeded the Hence out of the bullpen and did not allow a run over one and 1/3 frames. Gustavo Rodriguez claimed a save for the Cardinals with a 10-out, two-hit night.
Hence lowered his ERA to 1.03 on the evening. The 19-year-old from Watson's Chapel, Ark. has also accumulated 35 innings in 2022 across 11 appearances, all starts. The righty now maintains a stupendous 0.77 WHIP and a .147 opposing batting average.
For the second consecutive night, Palm Beach never trailed. Jeremy Rivas opened the scoring with a two-run E3 in the third inning, before Brody Moore and R.J. Yeager each delivered RBIs an inning later to make it 5-0 in favor of the home team. Alex Iadisernia and Victor Scott would combine to extend the margin to 7-0 in the fifth inning, giving the Beach Birds breathing room and more to sustain a four-run sixth inning for Jupiter.
Palm Beach improves to 49-47 overall and 19-13 in the second half of the Florida State League season. The Cardinals currently hold a two-game lead over St. Lucie for the second-half FSL East division lead. And in the season series against Jupiter, the Cardinals now claim an 11-10 advantage with four games remaining between the teams in 2022.
Come out to the ballpark for Golf Night tomorrow night, with lots of fun golf items up for giveaway! It will also be Thirsty Thursday, with $1, $2, and $3 beer specials with the one-time purchase of a reusable red solo cup!
For Wednesday's final box score, click here!