Justin Toerner named Uncle Rays' Florida State League Player of the Month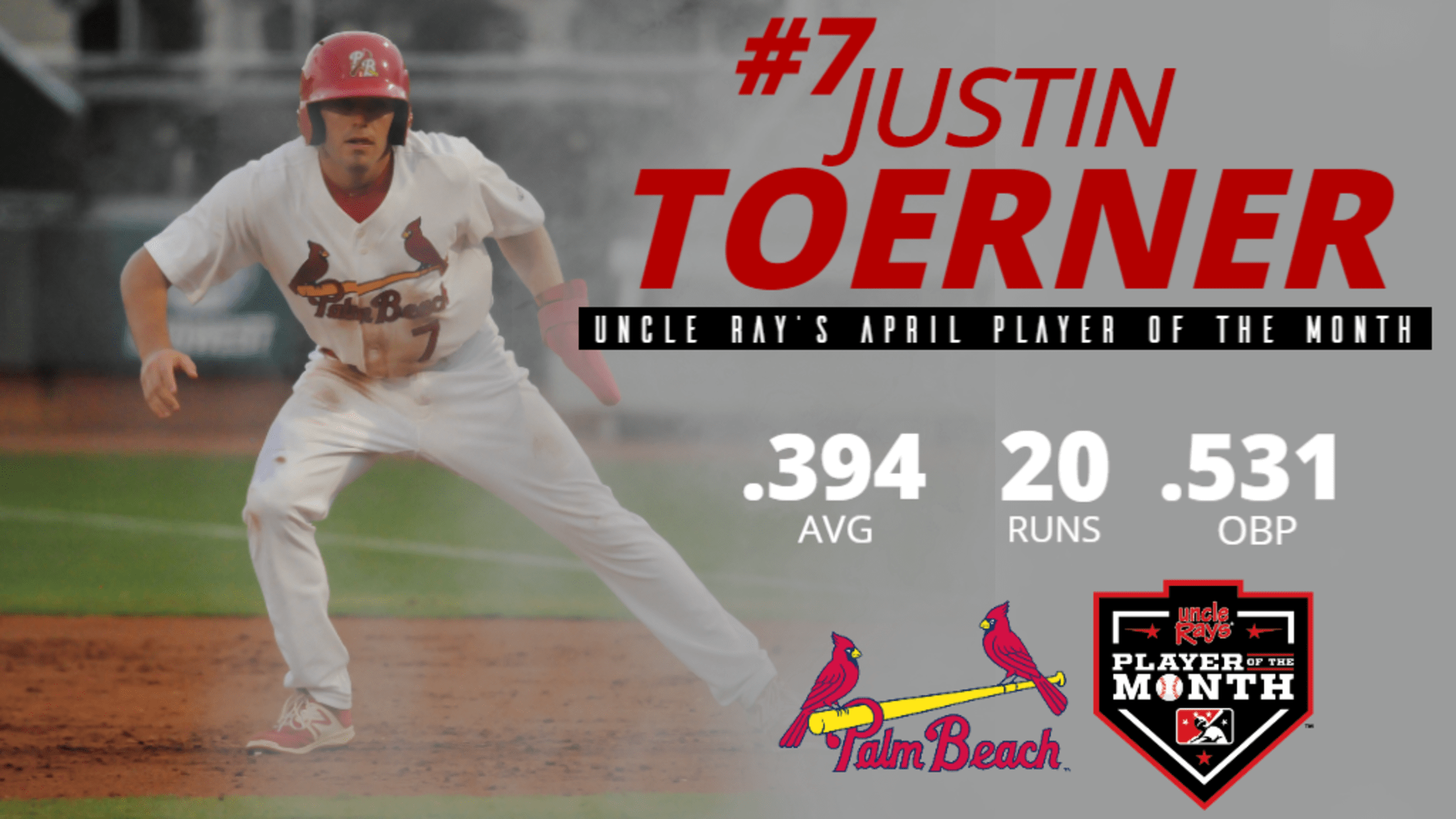 Palm Beach Cardinals outfielder Justin Toerner was named Uncle Rays' Florida State League Player of the Month for April after an outstanding start to the season. The 2018 28th round pick led the league in batting average (.394), on-base-percentage (.531), runs (20) and walks (20). "I was honored when I
Palm Beach Cardinals outfielder Justin Toerner was named Uncle Rays' Florida State League Player of the Month for April after an outstanding start to the season. The 2018 28th round pick led the league in batting average (.394), on-base-percentage (.531), runs (20) and walks (20).
"I was honored when I found out I was player of the month," Toerner said. "It's been a fun start to the season with these guys and I'm looking forward to keeping it going."
The 22-year-old is in his second year in the Cardinals' organization and spent time at Short-Season State College, Single-A Peoria, and Advanced-A Palm Beach in 2018. Through 26 games in 2019, the Temecula, California native has already surpassed his RBI and home run totals compiled in 67 total games last season. The left-handed hitter said he had worked hard this past offseason to hone his skills.
"This past offseason, I really focused on my load going into my swing. It has allowed me to become more grounded throughout my swing which has helped me drive the ball a lot better than last season."
Toerner was also named St. Louis Cardinals' Minor League Player of the Month for April as he continues to compile the accolades.