O'Reilly, Diekroeger Lead Cardinals to Series Win
O'Reilly Tosses Eight Innings in Debut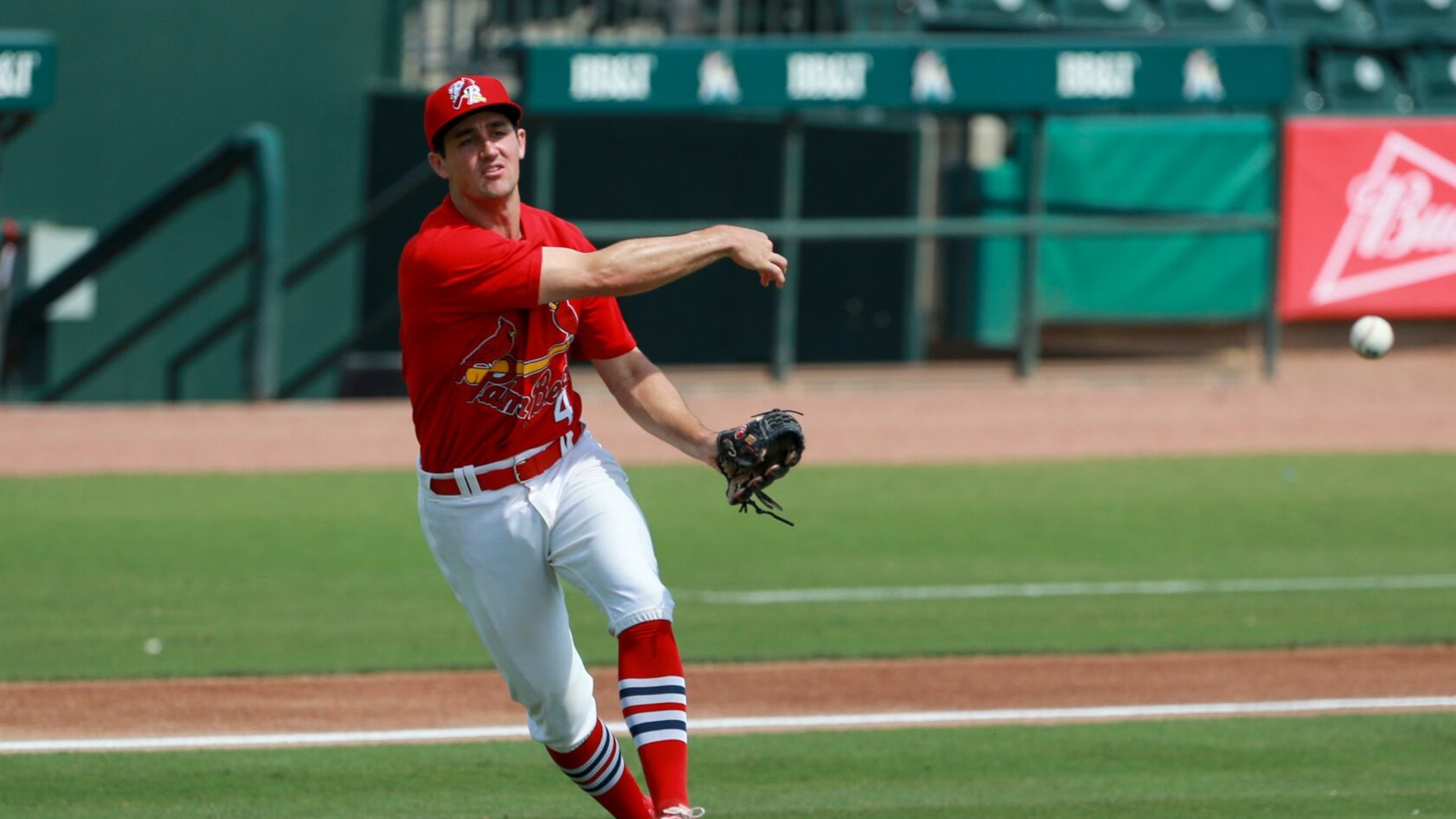 Jupiter, FL - The Palm Beach Cardinals (54-39, 14-12) got behind Mike O'Reilly's eight innings of two run baseball to beat the Daytona Tortugas (36-55, 3-23) by a final of 4-2.O'Reilly, called up on Wednesday, made his Florida State League debut and gave up two runs on three hits over
Jupiter, FL - The Palm Beach Cardinals (54-39, 14-12) got behind Mike O'Reilly's eight innings of two run baseball to beat the Daytona Tortugas (36-55, 3-23) by a final of 4-2.
O'Reilly, called up on Wednesday, made his Florida State League debut and gave up two runs on three hits over the course of eight inning. He struck out six batters while walking only one.
The Cardinals got on the board first as Lane Thomas started the game by reaching on an error as a ball went right through the legs of the shortstop. Shane Billings singled with one out on the board and got Thomas to second. Danny Diekroeger flied out to centerfield, allowing Thomas to advance to third. With two outs in the frame, Blake Drake singled right back up the middle to score Thomas. José Godoy hit a single of his own to make it a 2-0 game after one.
The Tortugas looked like they were going to get their first hit of the game in the third inning when Blake Butler hit a ball towards the gap in right-center. Blake Drake sprinted to his left and made a full extension dive to rob Butler of extra innings and keep the Tortugas free of any hits at the time.
Daytona stopped the no hit streak and ended the shutout all at the same time when Brian O'Grady took the second pitch of the fifth inning on an 0-1 count over the right field fence to pull it to a 2-1 game.
The game did not stay a one run game for long as Logan Thomas reached on a walk to start the bottom half of the fifth. Diekroeger then came to the plate with two outs and hit a rocket over the right field fence to make it a 4-1 game in favor of Palm Beach.
Alfredo Rodriguez hit Daytona's second home run of the game in the sixth inning to make it a 4-2 ballgame, but it was not enough for the Tortugas as it would be their last hit of the game.
Ian McKinney recorded the first two outs of the ninth then walked two batters. Estarlin Arias recorded to final out of the ninth to pick up his sixth save of the season and hold on to the 4-2 victory.