Sunday's series finale vs. Charlotte suspended due to inclement weather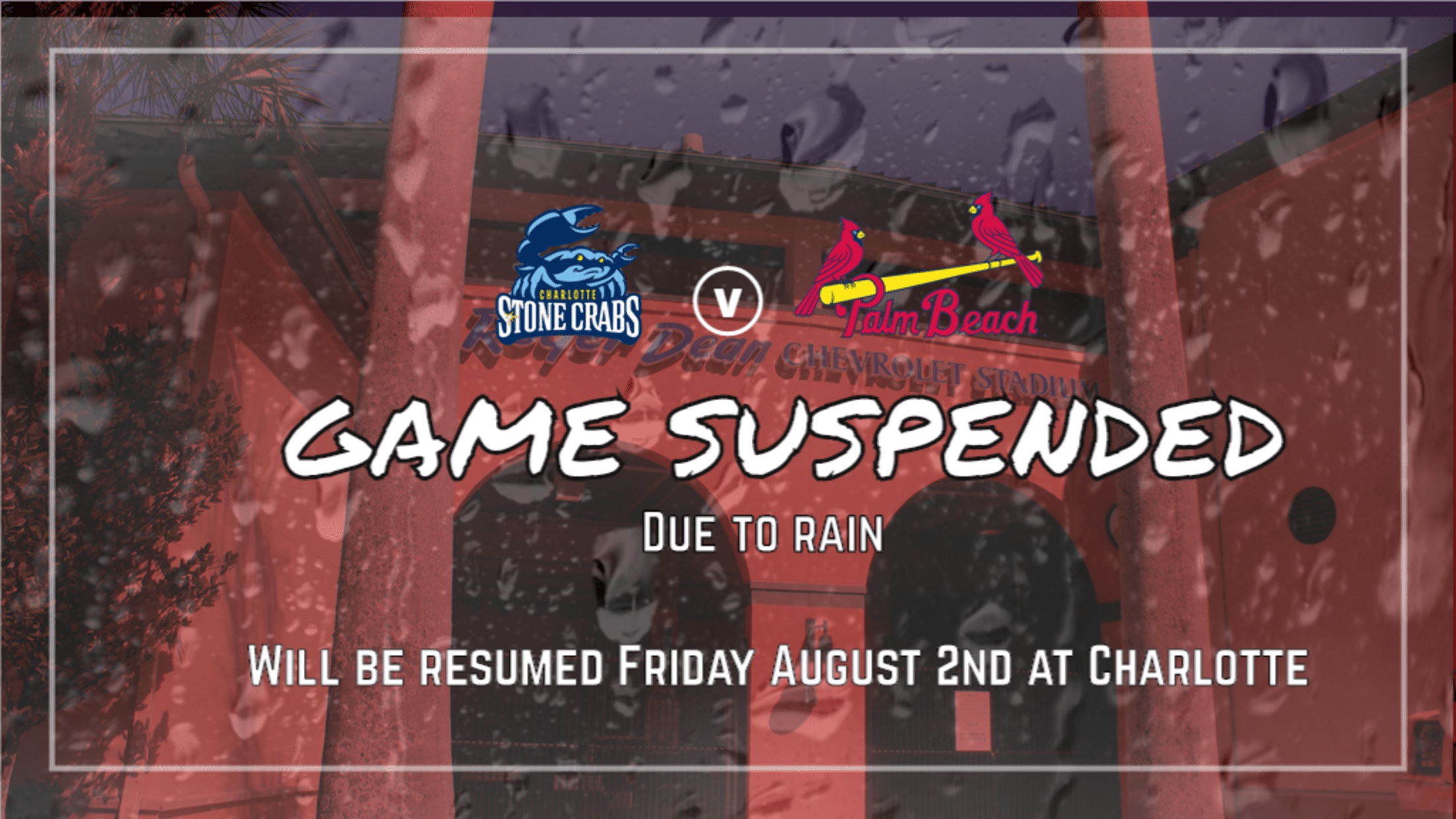 Mother Nature wanted her turn at bat after the third inning concluded when the rain forced the suspension of Sunday's game vs. Charlotte. The Stone Crabs were first on the board in the second inning on a two-out RBI single from Zach Rutherford.The Cardinals quickly answered with a run of their
Mother Nature wanted her turn at bat after the third inning concluded when the rain forced the suspension of Sunday's game vs. Charlotte.
The Stone Crabs were first on the board in the second inning on a two-out RBI single from Zach Rutherford.
The Cardinals quickly answered with a run of their own in the home half of the second when Nick Plummer's RBI single brough home Zack Gahagan.
After a scorless third by both teams, the tarp was called onto the field and the game was deemed suspended roughly an hour later. The matchup will be resumed from its current point in the fourth innong on Friday, August 2nd when the Cardinals travel to Port Charlotte for their third and final series against the Stone Crabs.
Tickets from Sunday's game can be exhcanged for any remaining 2019 Florida State League game at Roger Dean Chevrolet Stadium with the exception of 7/3 and 7/4. More information regarding the rain-out policy and tickets for the upcoming series against Lakeland starting on Monday can be found at Rogerdeanchevroletstadium.com.