Pawtucket Red Sox & Manager Billy McMillon Present "The Billy Bunch," on Facebook Live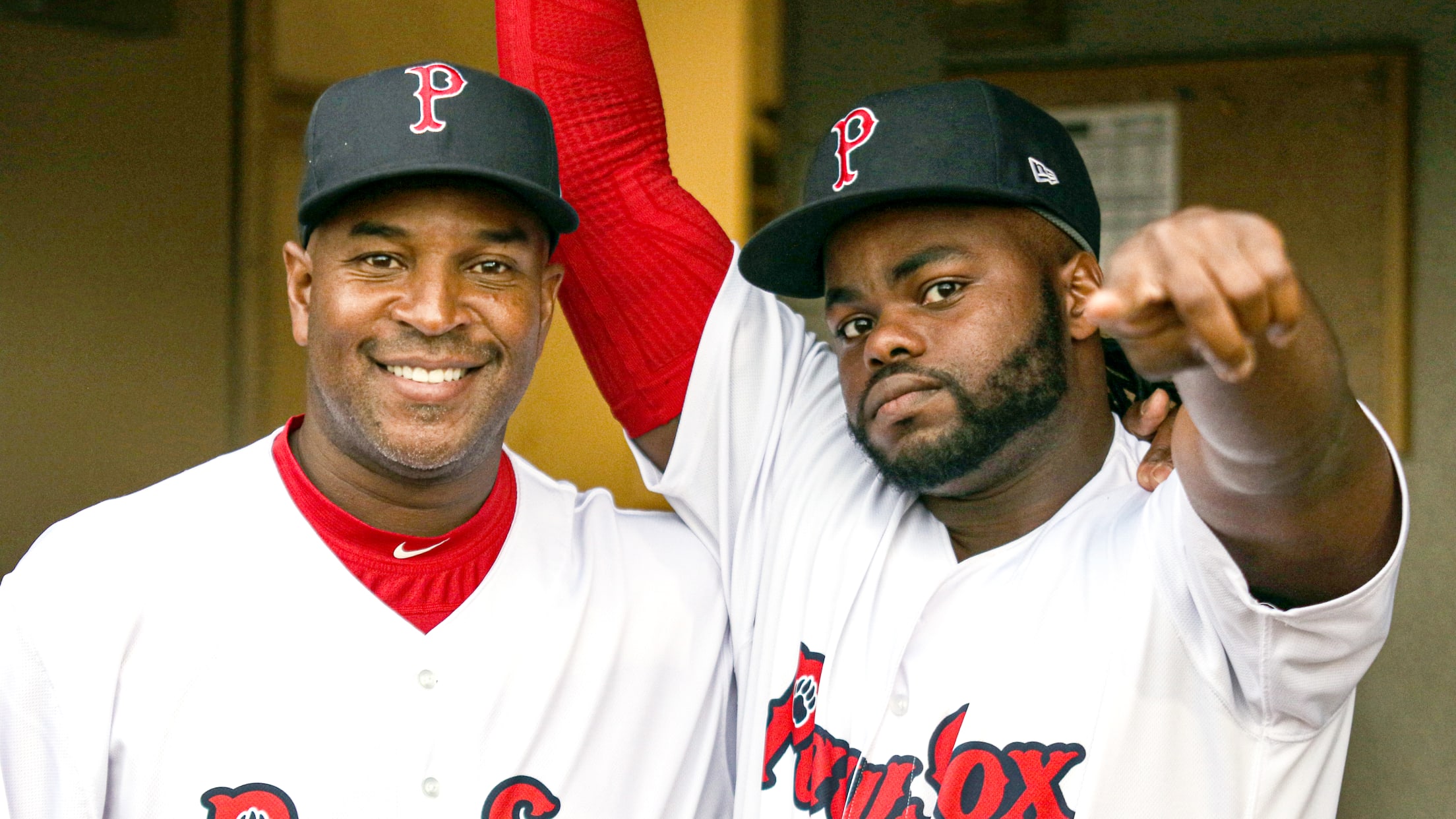 PAWTUCKET, RI – Baseball fans worldwide will have an opportunity to communicate live with "A Virtual Starting Nine" of Red Sox players as the Pawtucket Red Sox and Manager Billy McMillon present "The Billy Bunch" on Facebook Live this Wednesday, April 22, at 7 p.m. (EDT). Fans can visit pawsox.com
PAWTUCKET, RI – Baseball fans worldwide will have an opportunity to communicate live with "A Virtual Starting Nine" of Red Sox players as the Pawtucket Red Sox and Manager Billy McMillon present "The Billy Bunch" on Facebook Live this Wednesday, April 22, at 7 p.m. (EDT). Fans can visit pawsox.com to watch.
The half-hour show features a 9-block lineup using Zoom technology of current players in the Red Sox organization. Analogous to the opening of the longtime television series, "The Brady Bunch," the scene will allow players to interact with each other, as well as to respond to questions that fans can submit on Facebook Live.
Among those intending to join Skipper McMillon are first baseman Josh Ockimey, shortstop CJ Chatham, third baseman Jantzen Witte, outfielder Cole Sturgeon, and pitcher Kyle Hart. Play by play announcer Josh Maurer will moderate.
"Our players are eager to see each other, and to communicate with our fans,' said PawSox President Dr. Charles A. Steinberg. "There is a sense of community that is fostered when ballplayers are in their homes, with family and artifacts in the background, talking to fans who love and miss baseball. It's a reminder that the baseball family is all in this together, and that we have hope that we will all emerge from these challenging times together."
Fans can watch by going to pawsox.com or the Pawtucket Red Sox' Facebook page.
"We hold no allusions that this pilot will be a polished piece of technological art," Steinberg said. "We aspire only to provide a fun, cheerful respite for fans to interact with their baseball friends whom we hope will soon be running across their Pawtucket pasture once again."