Dalbec Records Two Hits in 4-3 Loss
PawSox battle late, fall to Columbus in middle game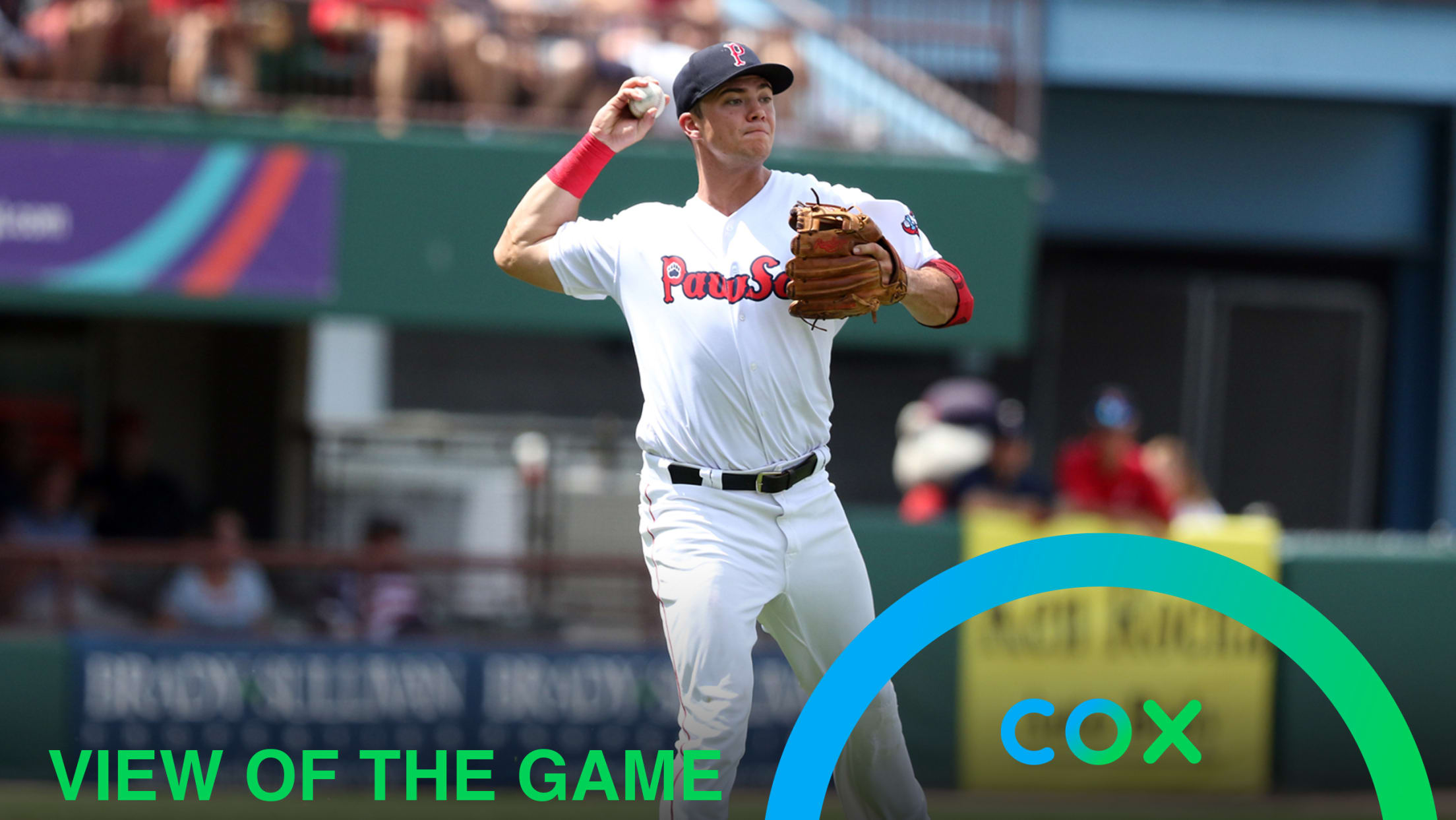 COLUMBUS, Ohio - Despite placing the tying run aboard in the top of the ninth inning, the Pawtucket Red Sox fell to the Columbus Clippers, 4-3, on Wednesday night at Huntington Park.The PawSox (50-64) had grabbed a 3-2 lead in the top of the seventh, but Columbus (65-49) tied the
COLUMBUS, Ohio - Despite placing the tying run aboard in the top of the ninth inning, the Pawtucket Red Sox fell to the Columbus Clippers, 4-3, on Wednesday night at Huntington Park.
The PawSox (50-64) had grabbed a 3-2 lead in the top of the seventh, but Columbus (65-49) tied the game in the home half of the seventh and climbed in front in the eighth to even the three-game series at a game apiece - setting up a Thursday matinee finale in which Cy Young Award winner Corey Kluber will make a rehab start for Columbus.
Pawtucket first baseman Bobby Dalbec, in his fourth game since being promoted from Double-A Portland, went 2-for-4 and has now collected five hits to begin his Triple-A tenure. Third baseman Jantzen Witte added two knocks of his own and drove in the game's first run.
PawSox starter Teddy Stankiewicz tossed 5.2 innings of two-run ball and lowered his ERA to 4.38 - one of the best marks in the league among qualifying International League starters.
Columbus reliever Kyle Nelson (W, 2-0) worked a scoreless eighth, and former Bryant University right-hander James Karinchak (S, 1) continued a flame-throwing season by fanning two in a scoreless ninth.
Pawtucket stepped in front, 1-0, in the fourth on an RBI infield single from Witte that plated Marco Hernández, who had doubled to lead off the inning.
Columbus tied the game in the next half-inning on a solo homer from slugger Bobby Bradley.
After the Clippers snatched a 2-1 lead in the sixth, Pawtucket surged ahead in the seventh when Josh Ockimey sliced a two-run, ground-rule double over the left-center wall to make it 3-2 PawSox.
But Columbus got an RBI single from Andrew Velazquez in the home half of the seventh to tie the game, then vaulted in front in the eighth on an RBI double from Ka'ai Tom off Bobby Poyner (L, 2-5).
The PawSox conclude their three-game series in Columbus on Thursday at 12:05 p.m. Pawtucket right-hander Josh Smith (5-2, 5.09 ERA) is slated to oppose Kluber. Radio coverage on WHJJ (920 AM and 104.7 FM) and throughout the PawSox Radio Network begins with the pre-game show at 11:35 a.m.
Following a six-game road trip through Ohio, the PawSox will return home August 13-18 (Tuesday-Sunday) for a six-game homestand against the Orioles and Tigers Triple-A affiliates.
On August 13 (Tuesday), the PawSox will again play as the popular Osos Polares de Pawtucket. Then on August 14 (Wednesday), fans can participate in the Ross-Simons Dazzling Diamond Sweepstakes for a second straight year with a chance to win diamonds. August 15 (Thursday) marks Silver Seniors Day Bingo. The weekend starts with a bang on August 16 (Friday), as the PawSox will give away Red Sox World Series championship replica rings to the first 3,000 fans entering McCoy Stadium. On August 17 (Saturday), fans can enjoy post-game fireworks set to country music. The homestand concludes August 18 (Sunday) with a Sunday FunDay in which fans can play pre-game catch on the field and then run the bases post-game. The first 5,000 fans to that game will also receive a collector's edition 2019 PawSox Baseball Card Set.
Good tickets are available, and fans can visit the McCoy Stadium box office, which is open Monday-Friday from 10 a.m. through 5 p.m., and during all home games. Fans can also call (401) 724-7300 or log on to PawSox.com for tickets.