IronPigs Walk Off on PawSox, 4-3
Gorkys Hernández, Chad De La Guerra homer again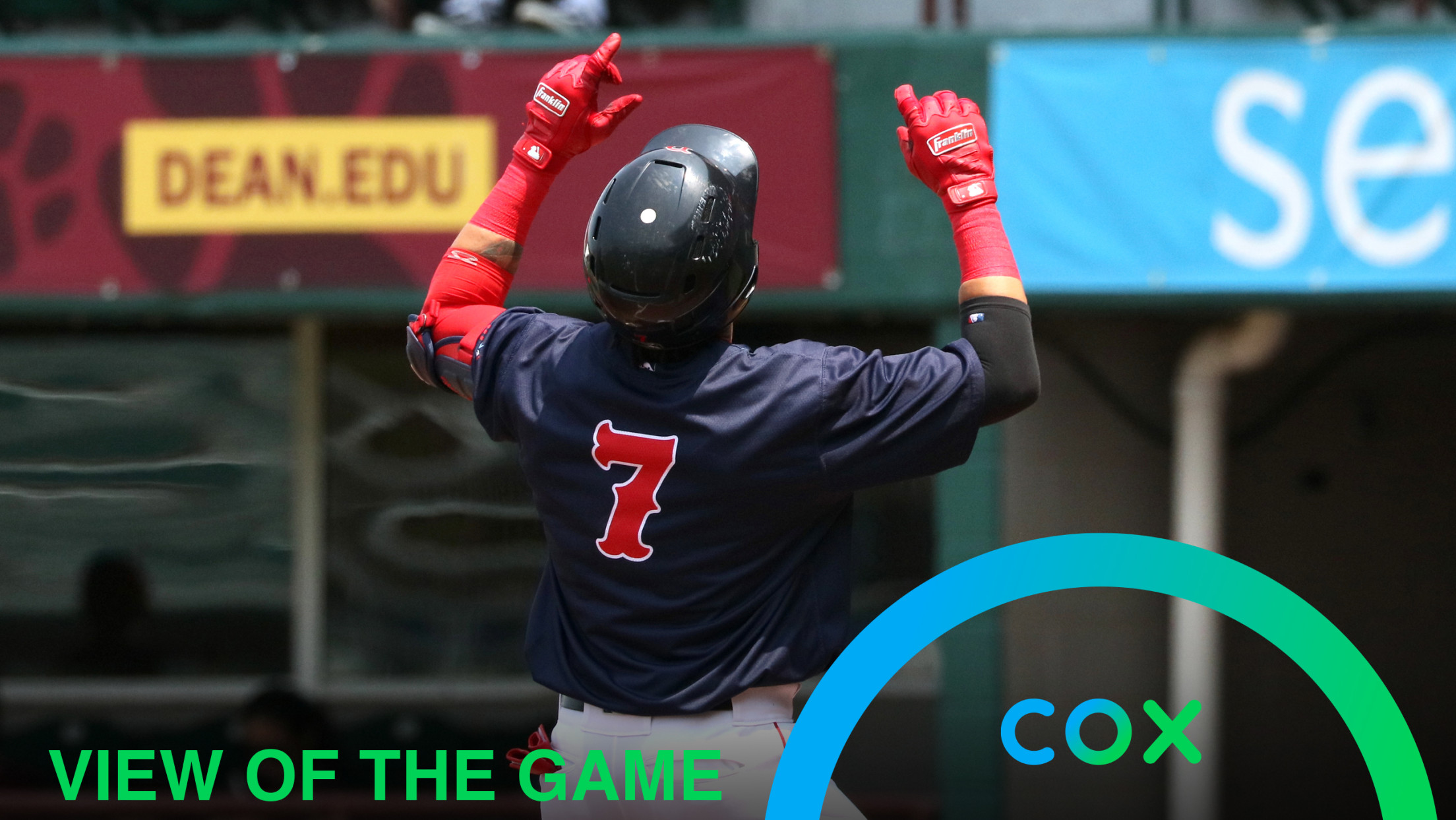 ALLENTOWN, Pa. - The Lehigh Valley IronPigs scored two runs in the bottom of the ninth to walk off with a 4-3 victory over the Pawtucket Red Sox on Thursday night at Coca-Cola Park. The PawSox (26-32), who had won five consecutive games and 10 of their last 14, grabbed
ALLENTOWN, Pa. - The Lehigh Valley IronPigs scored two runs in the bottom of the ninth to walk off with a 4-3 victory over the Pawtucket Red Sox on Thursday night at Coca-Cola Park.
The PawSox (26-32), who had won five consecutive games and 10 of their last 14, grabbed a 3-2 lead in the fifth inning that held into the ninth. That's when Lehigh Valley's Jan Hernandez tucked a game-winning, two-run knock down the left-field line to win it.
Gorkys Hernández (1-for-2, R, HR, RBI, 3 BB) homered for the fifth time in his last seven games and worked six walks in the brief two-game series in Allentown. Chad De La Guerra cracked a solo homer in the third inning as part of a two-hit night and has now gone deep three times this week.
Pawtucket starter Erasmo Ramírez turned in a second consecutive strong outing by tossing six innings of two-run ball with four strikeouts. Travis Lakins and Bobby Poyner stranded runners in scoreless innings, but the IronPigs plated a pair in the ninth off Jenrry Mejia (L, 2-4).
Lehigh Valley reliever Tom Windle (W, 5-0) worked a scoreless top of the ninth inning.
Following their brief two-game series in Allentown, the PawSox take a bus home overnight and open up a four-game, three-day series against the Rochester Red Wings (Minnesota Twins) beginning with a doubleheader Friday at 5:05 p.m. Pawtucket left-hander Dedgar Jimenez is scheduled to oppose Red Wings righty Kohl Stewart (4-3, 3.95) in game one. Radio coverage on WHJJ (920 AM and 104.7 FM) and throughout the PawSox Radio Network begins with the pre-game show at 5:00 p.m.
The PawSox are home through Sunday. Friday (June 7) is Mookie Betts MVP Bobblehead Night when the PawSox start the doubleheader at 5:05 PM. The first 3,000 fans will receive this popular collector's edition bobblehead of the star outfielder who won the American League MVP en route to the World Series. Saturday (June 8) is Star Wars Fireworks Night -typically one of the biggest nights of the entire season. Sunday (June 8) is the seventh annual Bark in the Park Day at McCoy. Fans who purchase a ticket are allowed to bring their dog to the game. Also a usual Family Funday, fans can play catch in the outfield grass before the game and run the bases afterward.
Good tickets are available, and fans can visit the McCoy Stadium box office, which is open Monday-Friday from 10 a.m. through 5 p.m., and during all home games. Fans can also call (401) 724-7300 or log on to PawSox.com for tickets.