PawSox to Host "Evil Empire Weekend" at Mccoy Stadium on May 5 and 6
"THE RIVALRY RETURNS" TO PAWTUCKET AS THE PAWSOX HOST THE YANKEES' TRIPLE-A AFFILIATE FROM SCRANTON/WILKES-BARRE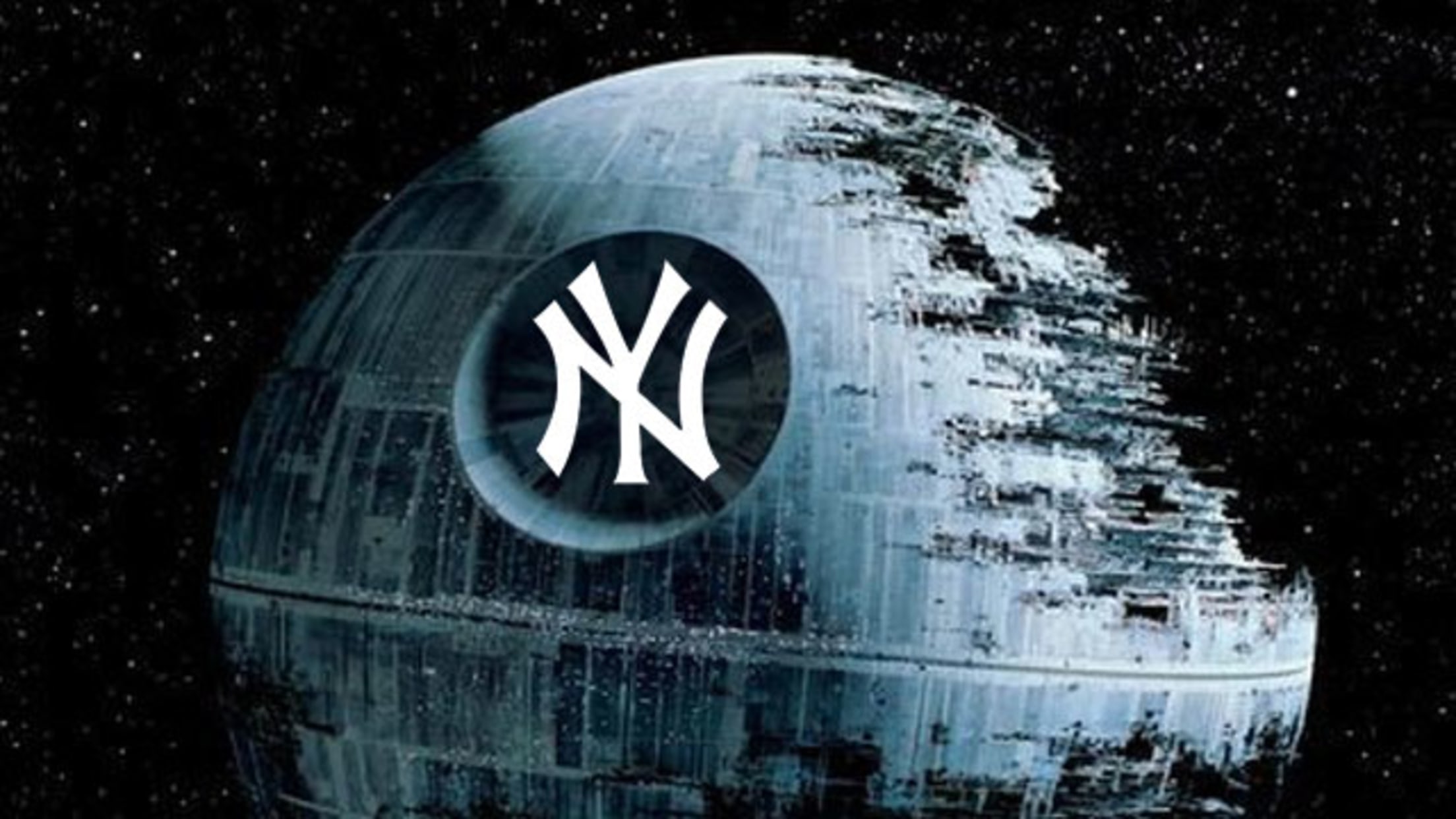 After a feisty and spirited series at Fenway Park last week between the best-in-baseball Boston Red Sox and the third-place New York Yankees, the Pawtucket Red Sox plan to host an "Evil Empire Weekend" at McCoy Stadium when the Scranton/Wilkes-Barre RailRiders, the Triple-A Yankees, make their first visit of the
After a feisty and spirited series at Fenway Park last week between the best-in-baseball Boston Red Sox and the third-place New York Yankees, the Pawtucket Red Sox plan to host an "Evil Empire Weekend" at McCoy Stadium when the Scranton/Wilkes-Barre RailRiders, the Triple-A Yankees, make their first visit of the season to McCoy Stadium on Saturday, May 5 and Sunday, May 6.
To start, any fans named Joe or Kelly will be admitted for free to that weekend's games, while any fans self-identifying as Tylers or Austins will be banned from the premises. In addition, fans who confess to being named Aaron, Gary, Aroldis, Didi, CC, Jacoby, Masahiro, Giancarlo (or Mike) will be charged double the price of a regular ticket. All Yankee fans will, of course, be warmly welcomed.
Out on Mondor Way, PawSox fans will be able to test their "Kelly-esque" accuracy throughout the weekend, with a pitiable Yankee fan appearing in a dunk tank for fans of all ages to submerge with pinpoint command. The dunk tank comes compliments of Absolute Fun Party Rentals in Cranston, RI.
There will also be a costume contest at Saturday's game, where one lucky fan dressed in his or her best (but tasteful) "anti-Yankee" apparel will win a free pair of 2018 season tickets at McCoy. The winner will be chosen by crowd vote immediately after the Saturday game and shortly before that evening's "Pixar-The Incredibles Fireworks Show."
Highlights from the Red Sox's historic 2004 ALCS comeback vs. the Yankees will also be shown on the video board throughout the weekend, along with other dramatic Boston conquests from history (of which there are many).
Other special attractions and guest appearances for the weekend will be announced as the dates approach.
"We're excited to celebrate 'Evil Empire Weekend,' as we welcome our rivals from Scranton/Wilkes-Barre," said PawSox Executive Vice President/General Manager Dan Rea. "Our Chairman, Larry Lucchino, famously described the Yankees as the 'Evil Empire' years ago, and we're all looking forward to hosting the 'Little Evil Empire' right here at McCoy Stadium in early May."
Five current members of the PawSox roster have played against the New York Yankees during their Major League careers - pitchers Fernando Rodriguez, Robby Scott, and Brandon Workman; 1B Sam Travis; and OF Rusney Castillo. In addition, current PawSox outfielder Ramón Flores played for the Yankees in 2015, before leaving the Dark Side and joining the Red Sox organization.
Tickets are available at the McCoy/PawSox Box Office, at pawsox.com, or by calling (401) 724-7300.
After their off-day today, the PawSox return to action at McCoy Stadium for a 6-game homestand beginning tomorrow (Friday) night through next Wednesday, April 25. The homestand will begin with 3-games vs. the Gwinnett Stripers over the weekend…Friday at 7:05 pm (a PawSox Ceramic Mug giveaway from Dunkin' Donuts for the first 3,000 fans), Saturday at 6:15 pm (followed by the first of ten Saturday post-game firework displays, this one set to Harry Potter music), and Sunday at 1:35 pm (Family FunDay). The Toledo Mud Hens visit next week for what will now be a 4-game series in 3-nights. Monday, April 23 will be a make-up doubleheader (from last Sunday's rainout in Toledo) beginning at 4:35 pm with the PawSox the home team in the opener and Toledo the "home team" in the nightcap. The Sox & Hens will play single night games on April 24 & 25 (both at 6:15 pm) to conclude Pawtucket's second homestand.